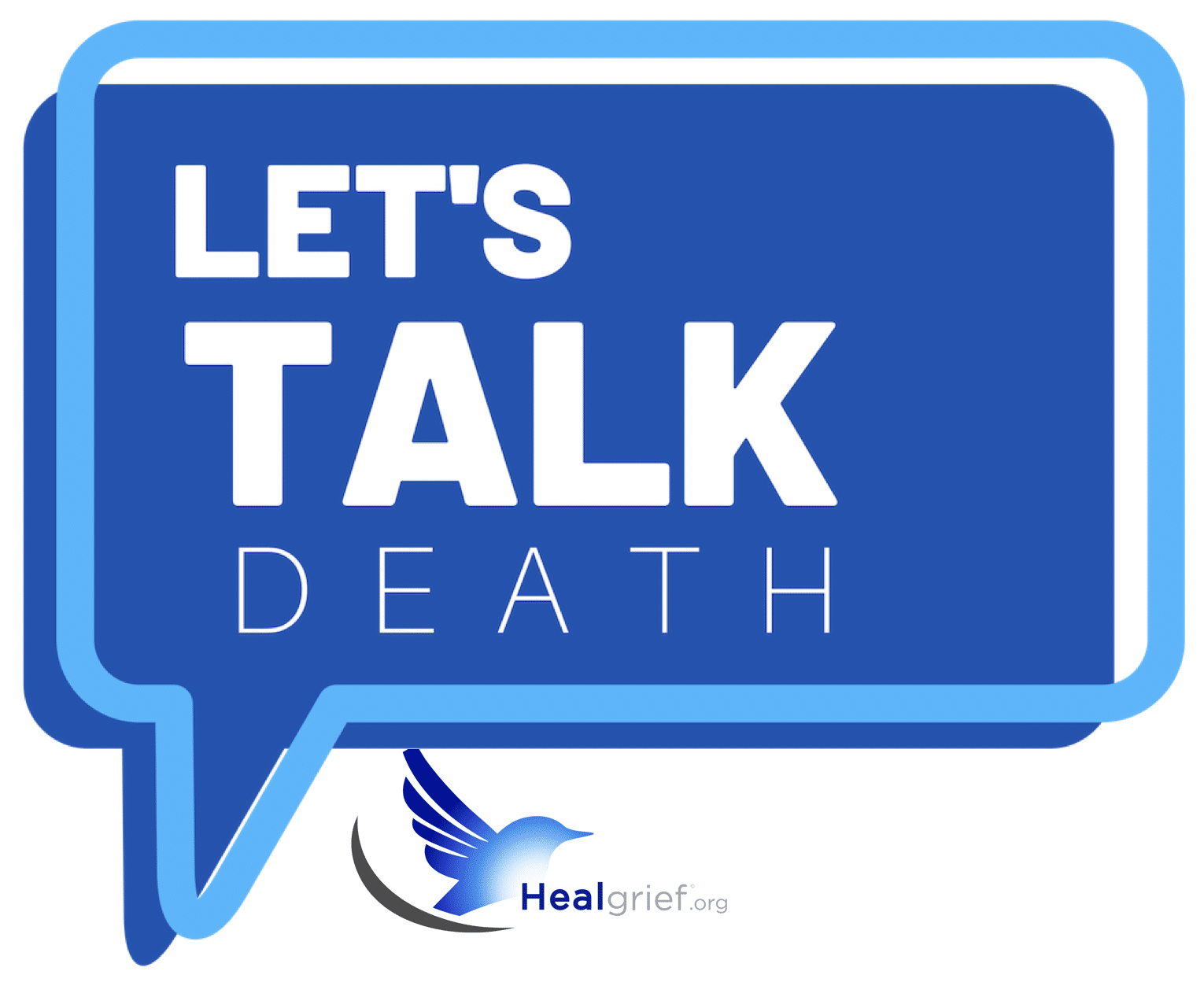 Let's Talk Death:
Conversations to Inform and Inspire
It's time to take the "taboo" out of the topics surrounding dying, death, and grief. 
Our core belief here at HealGrief is that no one should ever grieve alone, that is why we are always evolving to bring you more social support services and programs! Let's Talk Death, is our newest venture. 
Our goal with this program is to help inform our HealGrief community and the community at large about issues related to grief and loss, while also inspiring individuals to further explore topics that feel relevant in their life.
This web-based show is a hybrid between a podcast and a webinar. Every month we will bring you a 15-20 minute pre-recorded episode that lets you listen in to a casual conversation with guests and show hosts. Let's Talk Death episodes will bring you topics such as end of life issues, pre-planning, and grief as seen by researchers, authors, bereavement support professionals, bereaved individuals, and community members.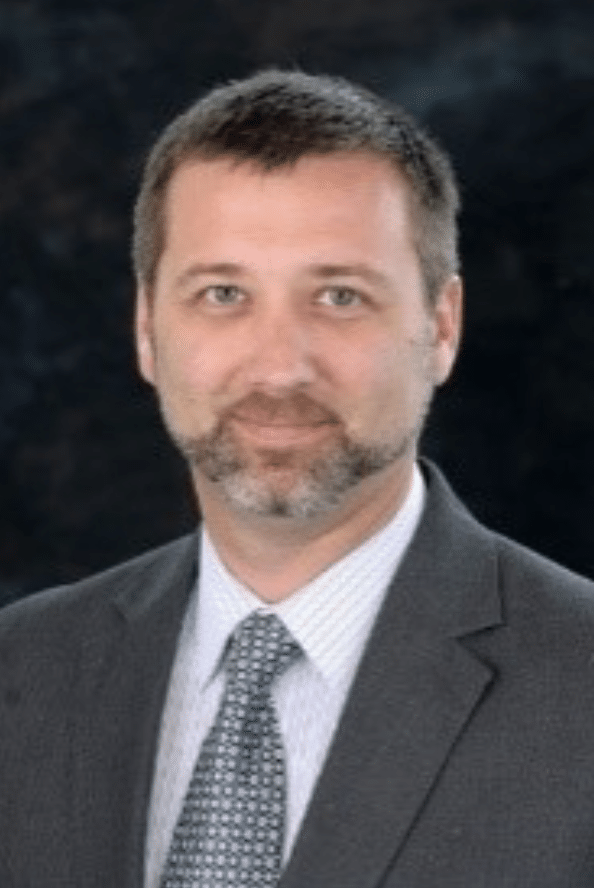 Andy McNiel MA
Andy McNiel is an author and educator on topics related to grief and loss. He is a managing partner with The Satori Group, offering education in grief and loss support, and providing management and consulting to nonprofit organizations.
Andy is honored to be co-hosting Let's Talk Death to provide another way for people to find hope in the midst of grief.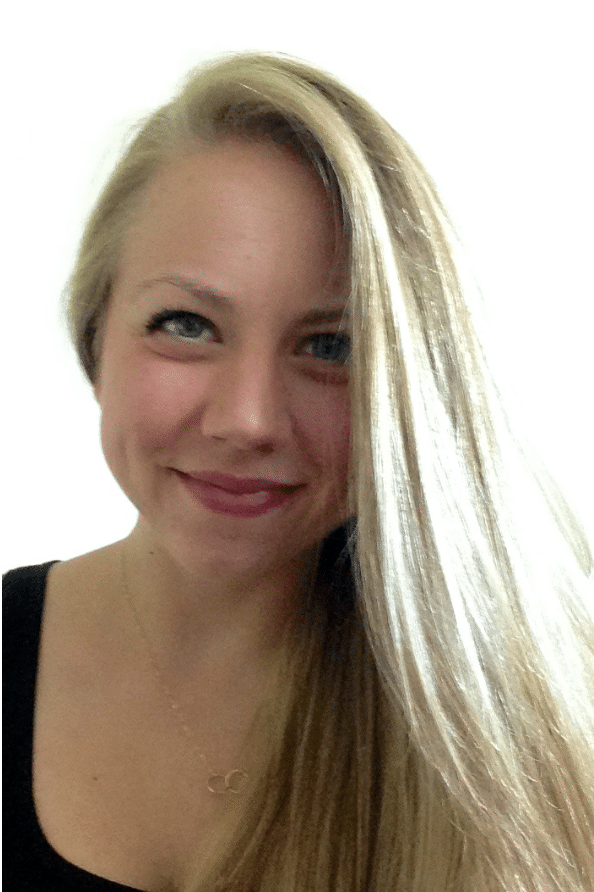 Kiri Meyer MS, LPC, NCC
Kiri is the Director of Programming for Actively Moving Forward® (AMF), a HealGrief program. She is a licensed Child and Family Therapist in WI and has been working in the field of bereavement for over a decade. 
Kiri is thrilled to be co-hosting Let's Talk Death because she believes these "tough topics" should have a place in our society.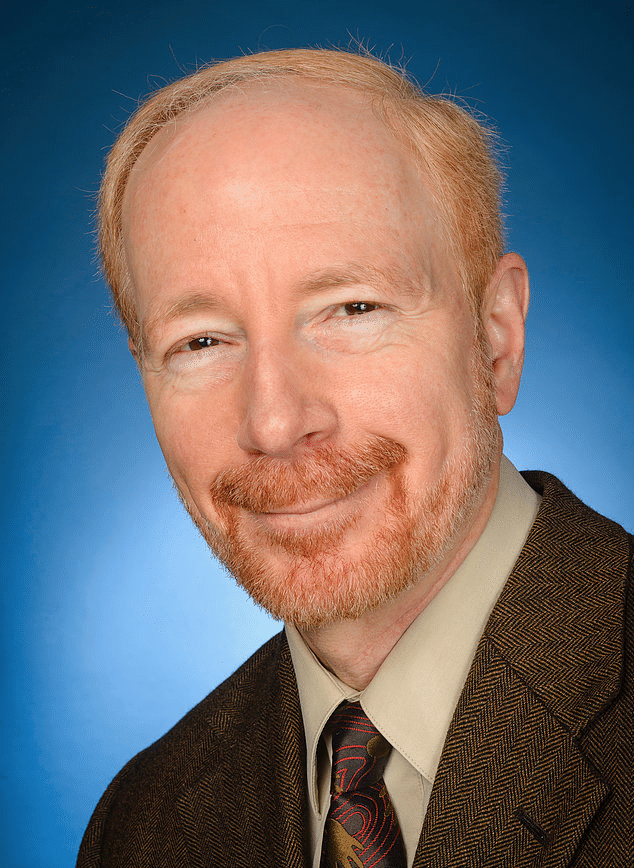 Robert A. Neimeyer, Ph.D.
In this episode Dr. Neimeyer helps us take a deeper look into the idea of how we can utilize meaning-making in our own grief, while talking about how it has made a positive impact on his own journey.
Paul is Professor of Psychology, University of Memphis, where he maintains an active clinical practice. He also directs the Portland Institute for Loss and Transition, which provides training internationally in grief therapy. Since completing his doctoral training at the University of Nebraska in 1982, he has published 30 books, including Techniques of Grief Therapy: Creative Practices for Counseling the Bereaved and Grief and the Expressive Arts: Practices for Creating Meaning, the latter with Barbara Thompson, and serves as Editor of the journal Death Studies. The author of nearly 500 articles and book chapters, he is currently working to advance a more adequate theory of grieving as a meaning-making process, both in his published work and through his frequent professional workshops for national and international audiences. Neimeyer served as President of the Association for Death Education and Counseling (ADEC), and Chair of the International Work Group for Death, Dying, & Bereavement. In recognition of his scholarly contributions, he has been granted the Eminent Faculty Award by the University of Memphis, made a Fellow of the Clinical Psychology Division of the American Psychological Association, and given Lifetime Achievement Awards by both the Association for Death Education and Counseling and the International Network on Personal Meaning.
Learn more about Dr. Neimeyer's work: 
Portland Institute for Loss and Transition
Dr. Neimeyer's website:  www.robertneimeyerphd.com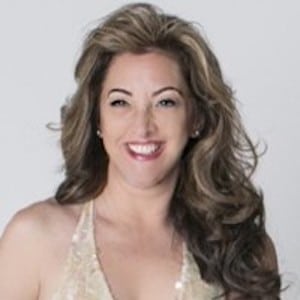 Heidi Herzon
In this episode Heidi has an honest and hope-filled conversation about her experience as a grieving young adult. She shares her perspective on how this has helped shaped her life and encourages others to embrace grief in their own way.
Available viewing date: September 15, 2019
Heidi is an Executive Producer for Film and Television. Heidi produces award winning content for integrated, digital and traditional broadcast production in advertising, branded entertainment, television, feature film, and music video programming. She is also a dedicated Grief Advocate for HealGrief and Actively Moving Forward.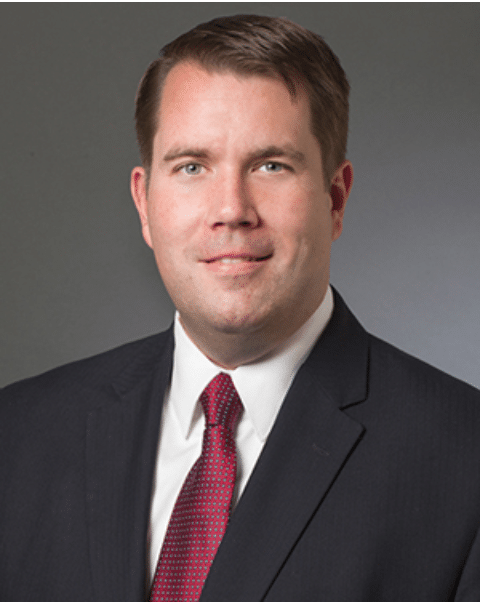 Paul Malley
In this episode Paul helps demystify advanced care planning while talking about the numerous benefits it may provide for individuals and families. He also discusses why he connects deeply to the mission of Aging with Dignity.
Available viewing date: November 15, 2019
Paul is the President of Aging with Dignity. My mother often told me that I grew up in nursing homes and hospitals. It's true. My experience with my grandparents is what initially drew me to the mission of Aging with Dignity more than 17 years ago. I saw both the challenges and the joys – how easy it can be for elders to become lost in the shuffle and how meaningful it is when their dignity is acknowledged by something as simple as holding a hand. I remain committed to the work of Aging with Dignity because it addresses what is likely the biggest challenge of our generation. I believe sincerely that every one of us wants to care well for those we love. That desire may face headwinds in the future. The next few decades will see a rapidly aging population and fewer resources to care for them. Through our work at Aging with Dignity, our team can provide the information, resources, and advocacy to help make dignified care a reality for all.
Learn more about Aging with Dignity & Five Wishes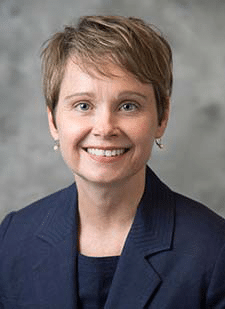 Heather L. Servaty-Seib, Ph.D., HSPP
In this episode Dr. Servaty-Seib's passion for the grieving young adult population shines through as she helps to raise awareness about the unique issues she sees not only on her campus, Purdue University, but also themes that have emerged from her research.
Available viewing date: December 15, 2019
Heather is Professor in the Doctoral Program in Counseling Psychology at Purdue University, Associate Department Head of Educational Studies, and Associate Dean of Student Life in the Honors College. She is well published in the areas of adolescent/young adult bereavement and suicide, social support and grief, and the use of loss as a broad model for conceptualizing significant life events. She and her active and productive grief and loss research team have developed a measure, the Perceived Impact of Life Event Scale (PILES), which uses a gain/loss framework (i.e., all life events involve both gains and losses; Servaty-Seib, 2014) to assess the multidimensional impact of single life events. She was co-principal investigator of ALIVE @ Purdue — a three-year, campus suicide prevention grant received from the Department of Health and Human Services. Much of her recent scholarship has been focused in the area of college student bereavement including a co-edited volume (published by Jossey-Bass) entitled Assisting Bereaved College Students and an edited volume of narratives by grieving college students (published by Jessica Kingsley). Her scholarship has been used to support the development of college student grief absence policies at Purdue and other institutions, as highlighted in Chronicle of Higher Education (Peterkin, 2012). Recognition of her scholarly expertise is reflected at the national (e.g., manuscript of the year award, editorial board of 4 refereed journals, media requests, invitations to write book chapters, sought out as external reviewer for tenure/promotion) and international (e.g., visiting academic at the University of Queensland, two visiting student scholars from Turkey) levels.
She is a past president of the Association for Death Education and Counseling (ADEC) and received the ADEC 2013 Death Educator Award.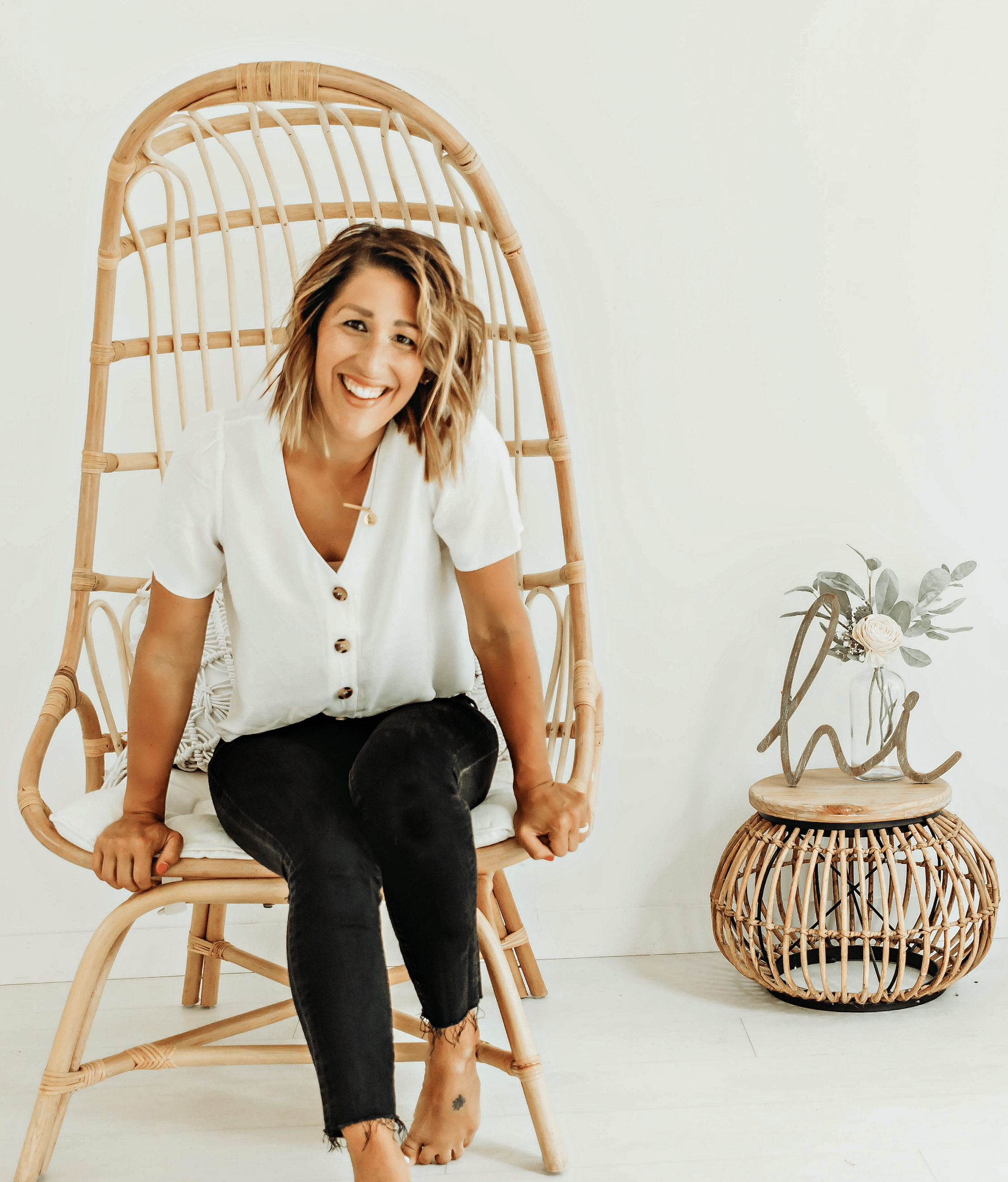 Kate Longly
In this episode Kate gives us a glimpse into what it's like to be a photographer helping to capture the powerful memories of family during the end of life. Memories are not just about capturing the happy moments, but taking time to capture a moment in time and a way of life.
Available viewing date: TBD
Kate is the Owner of Eloise & Peas Photography based in Madison, WI. She specializes in family photography ranging from maternity to senior sessions. As a natural light photographer she utilizes the outdoors and her home studio in her backyard. The goal is for all clients to have a stress free session.That starts with having a client wardrobe at their disposal and the help from Kate to coordinate their clothes. When working with clients, fun is standard. That means bringing fart gun for kids, making my signature duck noise, rolling around with the kids, and just plain playing with them. From there the focus is on connections and emotions. The work of Eloise & Peas is to highlight the connections between family members, the little smirk a child always has, or the random thing they do to find comfort. There is no perfect pose. Eloise & Peas strives to not only capture your family images, but serve you in creating those memories where you can look back and say "Remember when you always used to do _______-?"