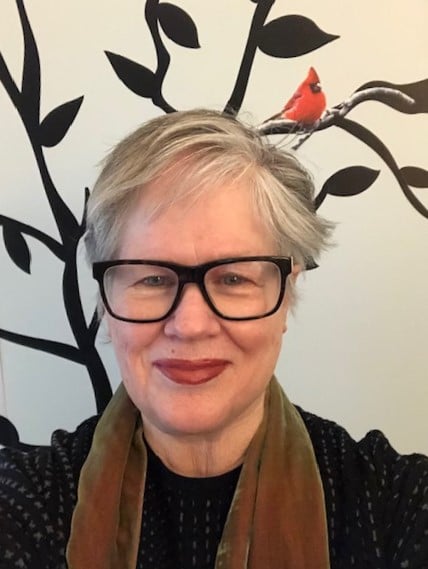 In this episode, Carol shares an experience of grief. She was in her early 20's when a friend jumped off the Golden Gate Bridge. It was the first suicide or death she had experienced of a close friend. She remembers how nobody talked about it; no one talked about anything.
Originally from San Francisco, Carol Schoneberg has been a hospice educator and grief counselor in Maine since 1992. She has served as an End-of-Life Educator, Bereavement Services Manager, and grief counselor at Hospice of Southern Maine—Maine's only free-standing not-for-profit hospice—since its inception in 2004. Carol provides end-of-life education to staff, volunteers, healthcare providers, universities, and the community.
In 2001 Carol participated in the Respecting Choices program at Gundersen-Lutheran Hospital in La Crosse, Wisconsin, where she became certified as an Advance Care Planning Facilitator Trainer. She strongly believes how helping people talk about their choices for end-of-life care can make a huge difference in the way families experience the dying process.
Working with the dying and the bereaved has inspired and taught her much about the human spirit's resiliency.