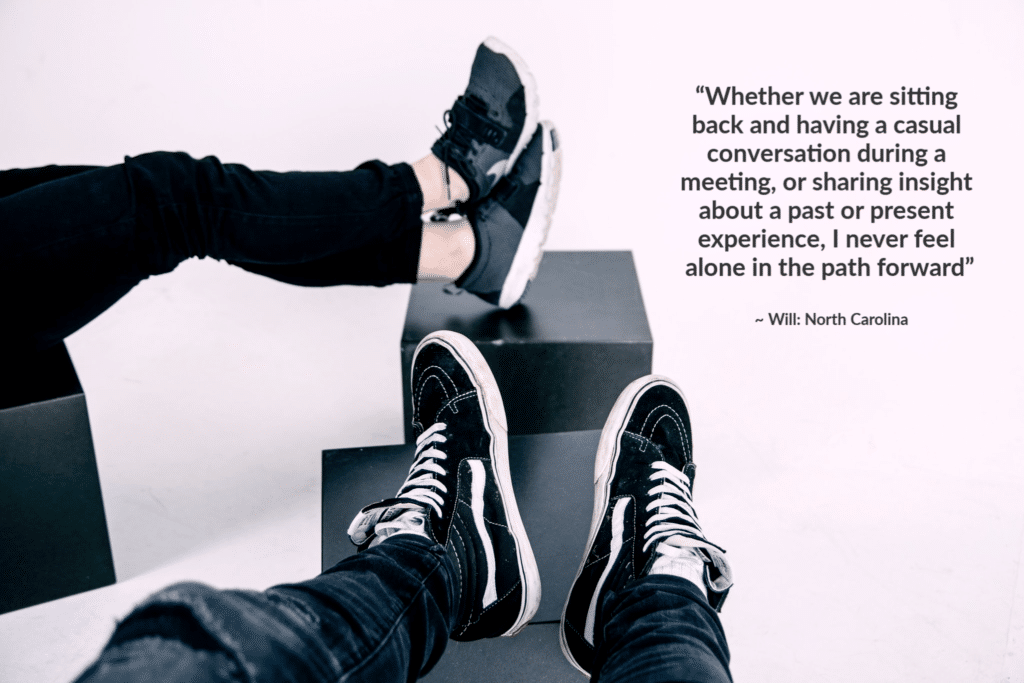 Actively Moving Forward® (AMF) is a national network of young adults, ages 18-30, supporting young adults who are grieving a death or their person's diagnosis of a terminal illness.
---
Our AMFer's, as our young adults are affectionately called, are brought together because of this "thing called grief." Together, united in grief, they bring a voice to a neglected group, themselves. AMFers have learned that grief is not something "to get over" nor do they need to "forget" their loved one. They have learned to embrace the memories they hold so deeply within their heart and mind and to actively move forward with that love. Through this national support network, they are empowered to transform their journey with grief into a healthy grief experience so they can continue to thrive throughout their life.
If you are a grieving young adult between the age 18 to 30, then AMF is here for you! By joining a national network of others who understand, you will have access to support, connections and empowerment to help you keep actively move forward in a positive proactive way and do so in memory of your person.
The AMF App
If you are a young adult age 18-30 or an AMF alumni, join our the AMF App. Here you'll connect with others who "get it" and have the tools and resources to help you journey with grief right at your fingertips!
Facilitated Virtual Support Groups
Grief is often isolating and therefore we encourage social connections because we believe that no one needs to grieve alone. If you are a grieving young adult, aged 18-30, be heard, feel understood and connect with others who understand your journey.
Grief Coach
We are told how family and friends want to be supportive but don't know how. Grief Coach allows you to create a network of those who you need to be supported by the most. Learn how to create your personal network of support. 
College Grief
Grief during college adds a host of unique issues. If you are a college student, don't grief alone. Learn how AMF can connect you, support you and empower you through your journey with grief.