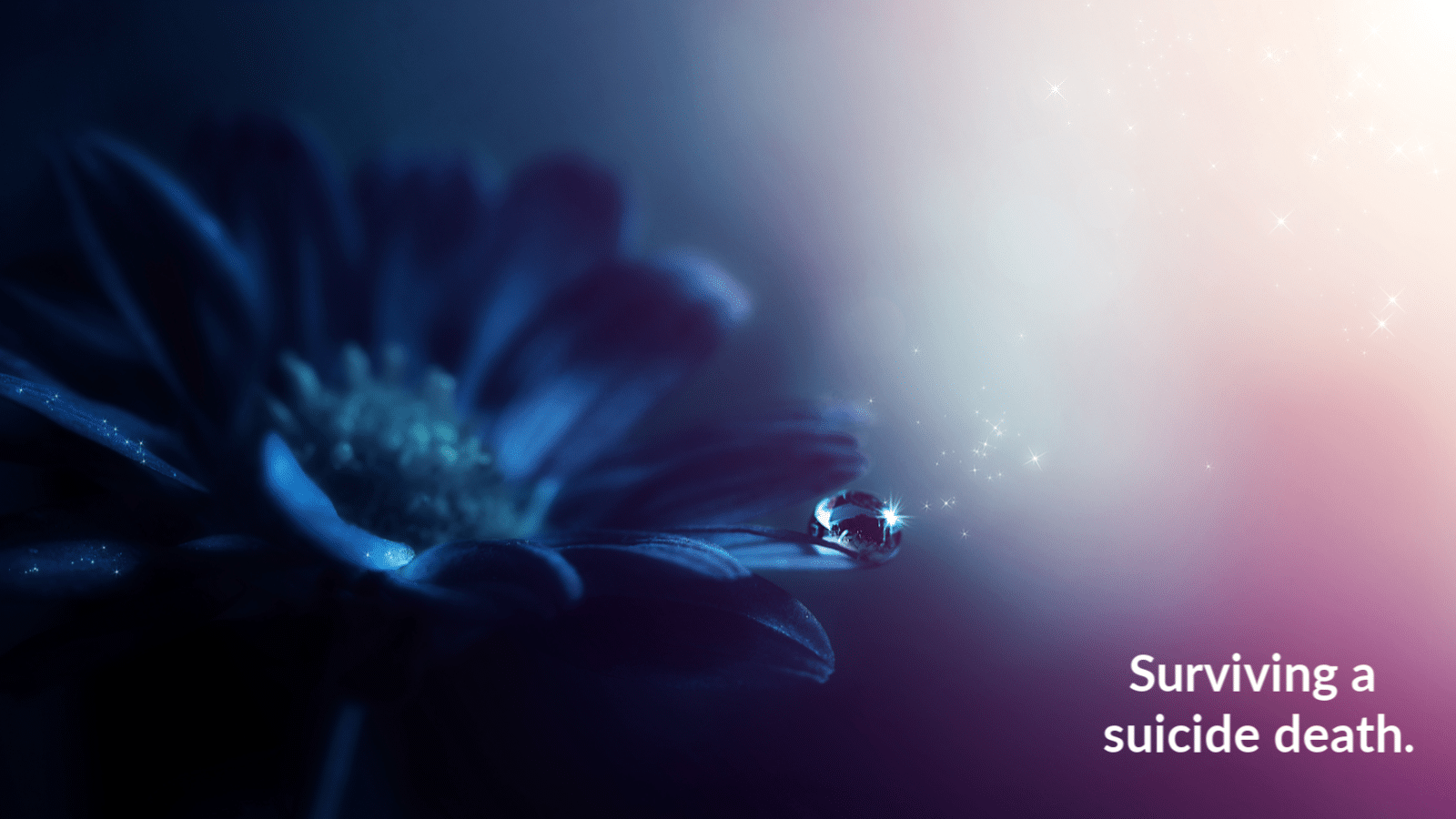 As a young adult, grieving the death of a family member or friend can be devastating. When the death was by suicide, there are sometimes additional challenges and distress you may experience. Many people ask "why" and look for answers as to why their person would take his or her own life. You might struggle with guilt believing that you might have been able to do something to prevent their death. Some also struggle with the stigma that society has placed on a suicide death and want to keep the cause of death private from others. Anger is also a common reaction with this type of loss. Some people blame the person who died or even others who they believe might have been able to prevent the person from dying from suicide. These are all normal, yet extremely distressing, reactions following the suicide death of a family member or friend.
As you navigate the many thoughts, emotions, and reactions to this type of death, it is important to care for yourself, find support from others, and allow yourself the time to grieve. Be patient with yourself and recognize that your reactions are normal. It can also be helpful to educate yourself on why people die from suicide. Though we do not have all the answers, it can be helpful to better understand suicide as you grieve.
It is also important to find healthy outlets for our grief. Some of these might include talking to a trusted friend, attending a support group (local AMF chapter or other group), taking a walk, visiting a place special to you and the person who died, writing about your grief or other expressive types of activities, or scheduling an appointment with a professional. Whatever that might be for you, finding this time can be helpful in your grief.
Here are some helpful links and resources where you can learn more about this type of loss and connect with others.
Suicide Prevention – If you are experiencing suicidal thoughts yourself, please know that there is help available to you 24 hours a day, seven days a week at the National Suicide Prevention Lifeline at (800) 273 – 8255 (TALK) or contact the Crisis Text Line by texting TALK to 741741.