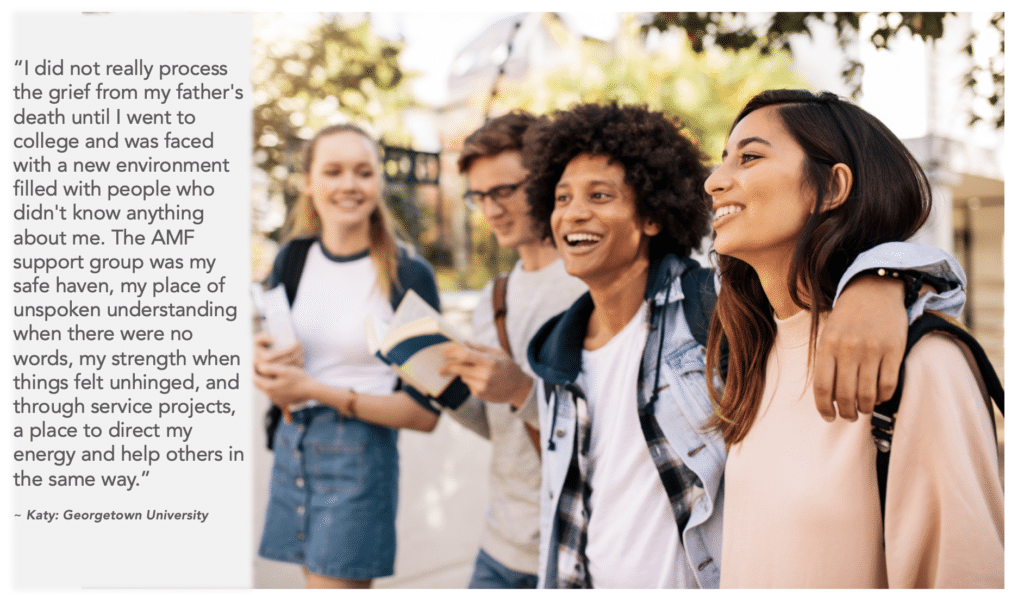 College is a fun place, but it's a hard place to grieve. -Former AMFer
We know that many college students feel alone in their grief. That's why we are here. Finding support can be an essential part to a healthy grief experience.
---
College grief support is essential for the grieving college student!
College grief support is instrumental to a grieving college student  – College students are particularly vulnerable when stricken with grief. Chances are, most students have never experienced the death of someone in their lives. Often, away from home for the first time, means also being away from a familiar support system. Peers may not understand grief and therefore, these students don't receive the empathy or support they need. With many college campuses having limited grief support resources available, these students are at high risk to a host of issues; feelings of isolation; an inability to focus; a lack of energy; and depression. These issues can be a contributing factor to the overall dropout rate and even suicide. But it doesn't have to be that way.
AMF has already supported thousands of students throughout the United States.
If you are a grieving young adult between the ages of 18 to 30, then AMF is here for you! By joining a national network of others who understand, you will have access to support, connections, and empowerment to help you keep actively move forward in a positive proactive way and do so in memory of your person.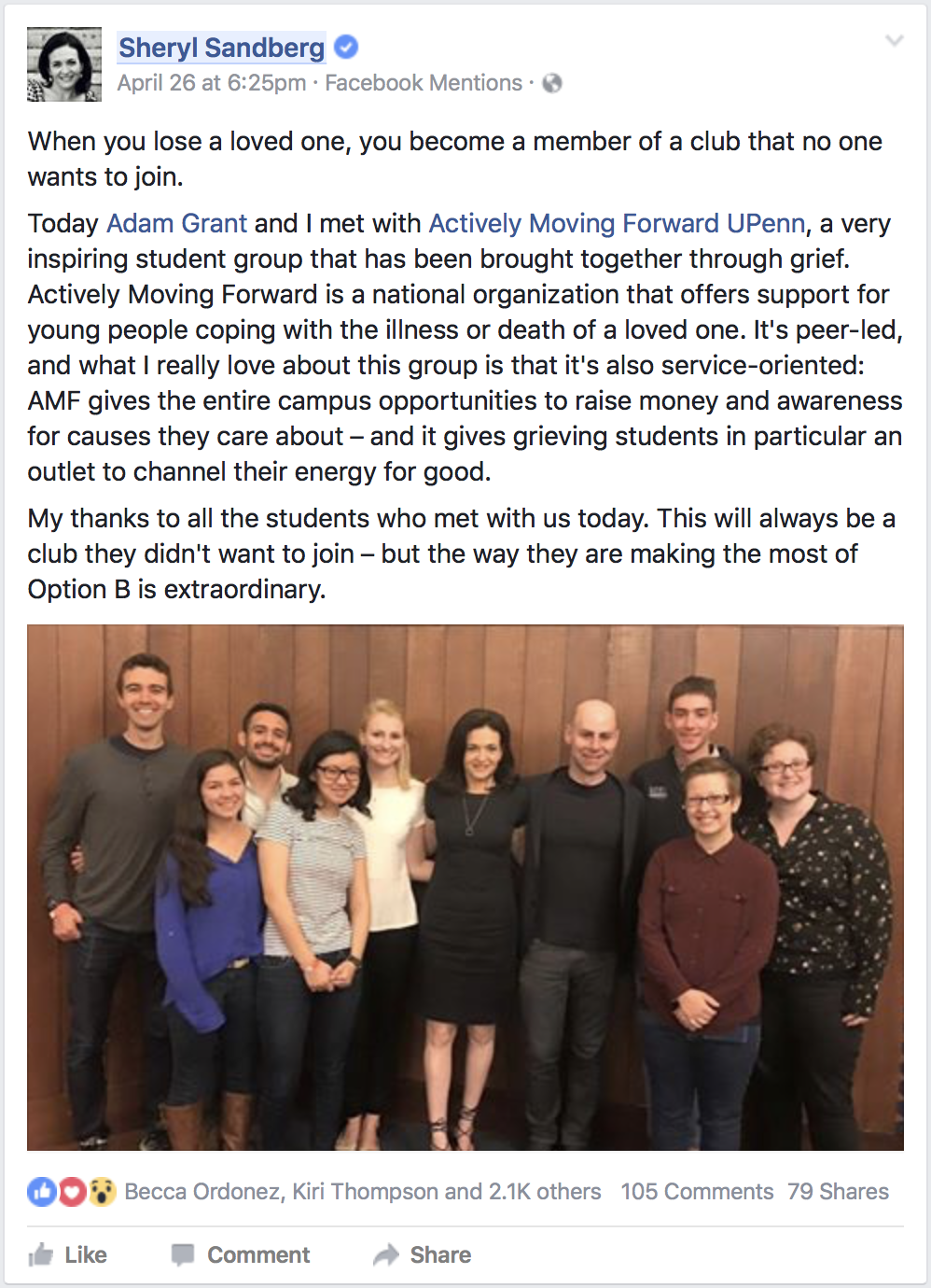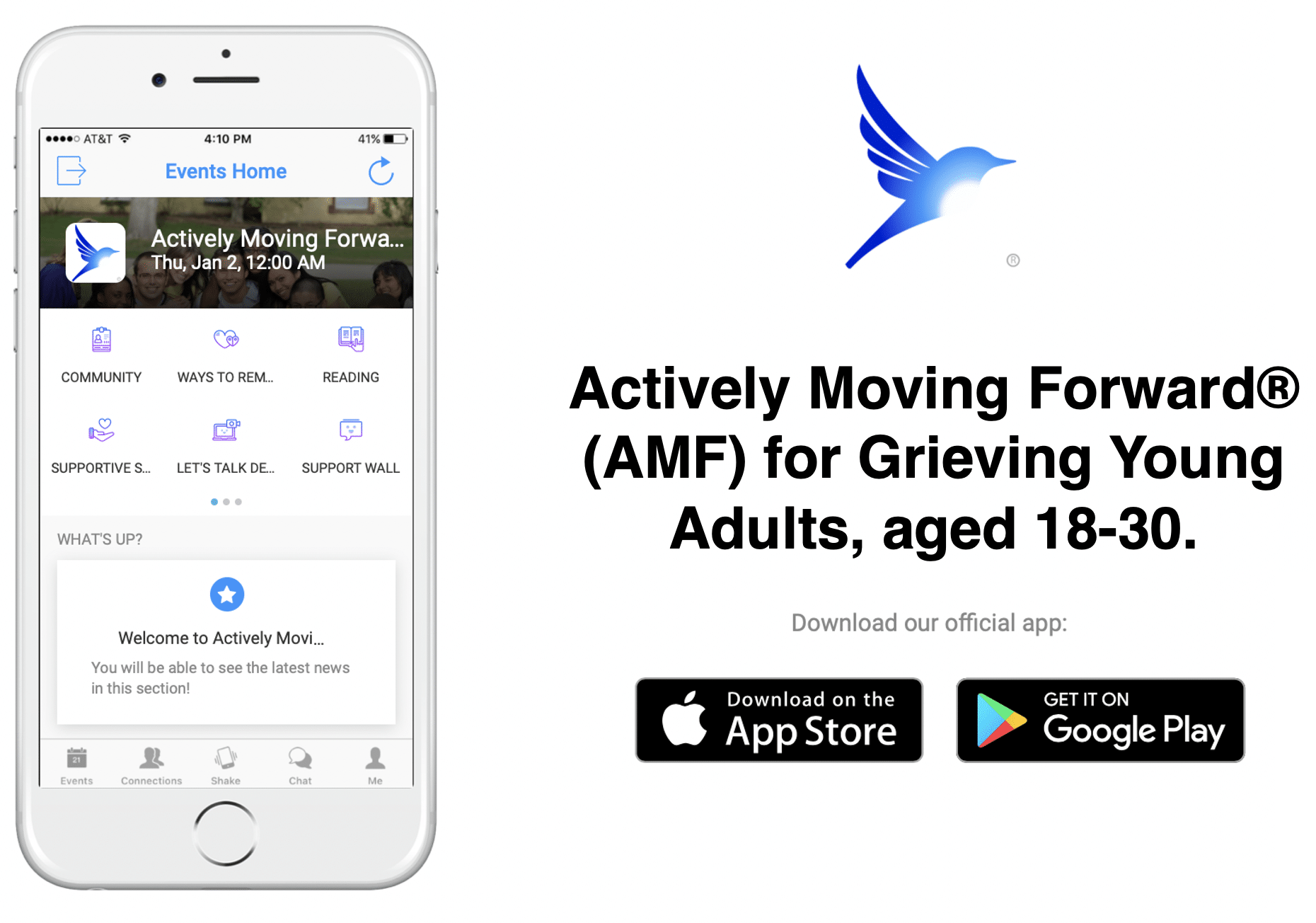 The AMF App
If you are a young adult age 18-30, join our the AMF App. Connect with others who "get it" while having the tools and resources to help you journey with grief right at your fingertips!
Virtual Support
We believe that no one needs to grieve alone. If you are a grieving young adult, aged 18-30, be heard, feel understood and connect with others who understand your journey.
Grief Coach
We are told how family and friends want to be supportive but don't know how. Grief Coach allows you to create your personal network of support.