Actively Moving Forward® Campus Chapters connect grieving college students so they can help support one another and empower the campus community to take action through a variety of service events. AMF campus chapters are based on a two-tier model:
AMF Peer-Support Meet-ups
This tier of AMF helps connect young adults on campus who are grieving the terminal illness or death of someone in their lives. These unique meet-up events allow peer-to-peer connections that help to reduce isolation, increase support, and help young adults know that they are not alone in their grief journey. These support meet-ups are not process or therapy groups, rather fun outings that provide a safe atmosphere to connect with others around grief and life as a young adult.
AMF Service Groups
AMF believes in the benefit of remembering and honoring those that have gone before us. To fulfill that belief, we do so through our service groups. Our AMFers give back to their community or a cause close to their hearts. They tell us how impactful and empowered they feel when they do so in memory of their person, especially when they have a supportive group of people helping them carry out this service.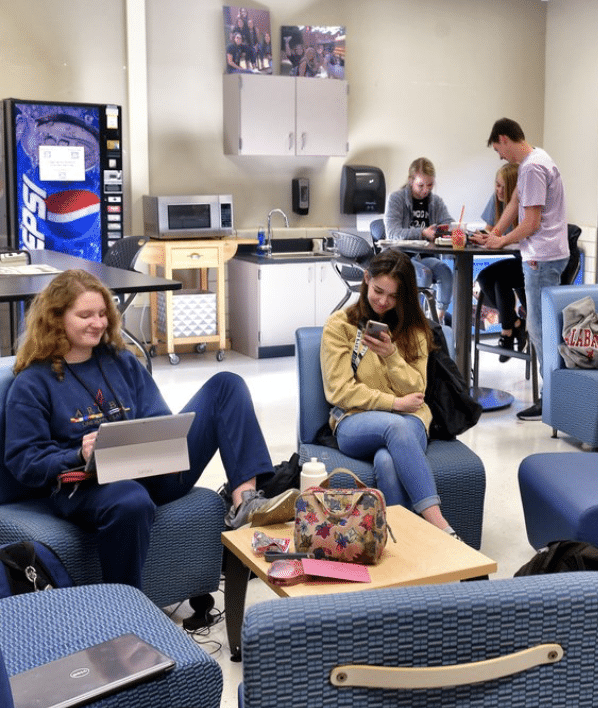 Actively Moving Forward® has already supported over 3,000 students on over 200 campuses throughout the United States. Our goal is to be an international movement, connecting grieving young adults worldwide, knowing that they, too, can feel supported, empowered, and connected. AMF is here, and with our network, you can find comfort in knowing that you are not in this alone. We believe that one doesn't just get over their grief, but with the right support, one can Actively Move Forward® and live their full potential.
Consider joining the AMF App community.
 Get connected, be heard, and feel understood. At the touch of your finger, you can connect with others who want to communicate with you and go through similar grief experiences. 
---
Any grieving college student can request to start a chapter on their campus. We are here to help you through each step of the process.
Actively Moving Forward (AMF) chapters complement, not replace, other grief support offerings on campus, 
and it is NOT a counseling/therapy group
. Other campus services may include program through campus counseling, campus ministry, residential life, student life, and faculty and administration. AMF Campus Chapters strive to work closely with these campus resources, refer students reciprocally, and promote them with the "student voice."
Starting a chapter of AMF can be a gratifying experience. Not only will you create a peer-support environment for grieving students on your campus, but you'll also develop relationships and skills that will last long after your college years.
When starting an AMF chapter, you will:
Learn the leadership skills necessary to create and run an official student organization on your campus.

Build your resume to include leadership, business building, marketing, social causes, and more.

Help empower others to connect with AMF and learn to publicize AMF on your campus and in your community.
We'll walk you through these steps and provide a wealth of how-to materials and resources as you move forward. Plus, you'll become connected with other student leaders around the country who have successfully established their chapters.
Once you get in touch with our national AMF team, we will walk you through the steps to get started while also providing you with a wealth of how-to materials and resources as you move forward. Plus, you'll become connected with our student leaders worldwide who have successfully established their chapters.