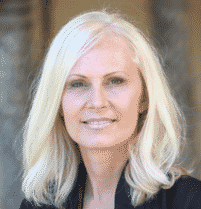 Fran Solomon, Founder
President
After family, Fran's passion lies in philanthropy. Fran is a member of the Cedars Sinai Board of Governors and served as a member of the Board of Directors and past Chair for Our House Grief Support Center, a community-based agency located in Los Angeles.
During her work with Our House, Fran realized a greater vision than local community work. She recognized that communities were no longer defined by geography. "Grief is universal and has no boundary. There needs to be a place where individuals throughout the world can come and celebrate the lives of those they love as well as have a place where those bereaved can be guided through their grief to reach a healthy grief recovery."
Prior to family and philanthropy, Fran had a professional career in New York City where she was President/CEO of Gruppo Intermoda, Ltd., an importer of couture intimate apparel. Other interests include entertaining, good friends and her three little dogs.
Fran, a certified Grief Recovery specialist, lives in Los Angeles with her husband, Rick, and their three children, Matthew, Alex and Lianna.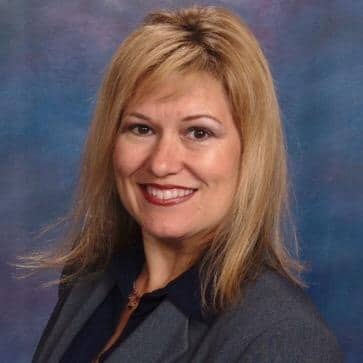 Michelle Post, M.A.
Licensed Marriage & Family Therapist, Board Chair
Past Board Secretary
Michelle knew since a young age that her calling was in counseling people.  But, in high school, her focus was divided between art, leadership, sports, and psychology, and at UCLA, she worked in the Intercollegiate Athletic Department while completing her Bachelor of Arts in Psychology with an emphasis in Health Psychology and Genocide, with Honors.  Her love for creativity and art as well as sports and performance psychology were excellent foundations for her graduate degree, a Master's in Marriage and Family Therapy with an emphasis in school-age children, career counseling, and cross-cultural relations.
Along her career path, she developed an expertise in the fields of health psychology, business psychology (organizational behavior and change management), stress and pain management, sports psychology, communication skills and assertiveness training, cross-cultural relationships, family and couple's counseling, grief and loss, career counseling, life transitions, and business changes and consulting.
Internationally, she has presented and trained parents and professionals on child, teens, and family grief, trauma, death notification, stress management, suicide assesment and prevention, self-care, group facilitation, executive leadership and team building.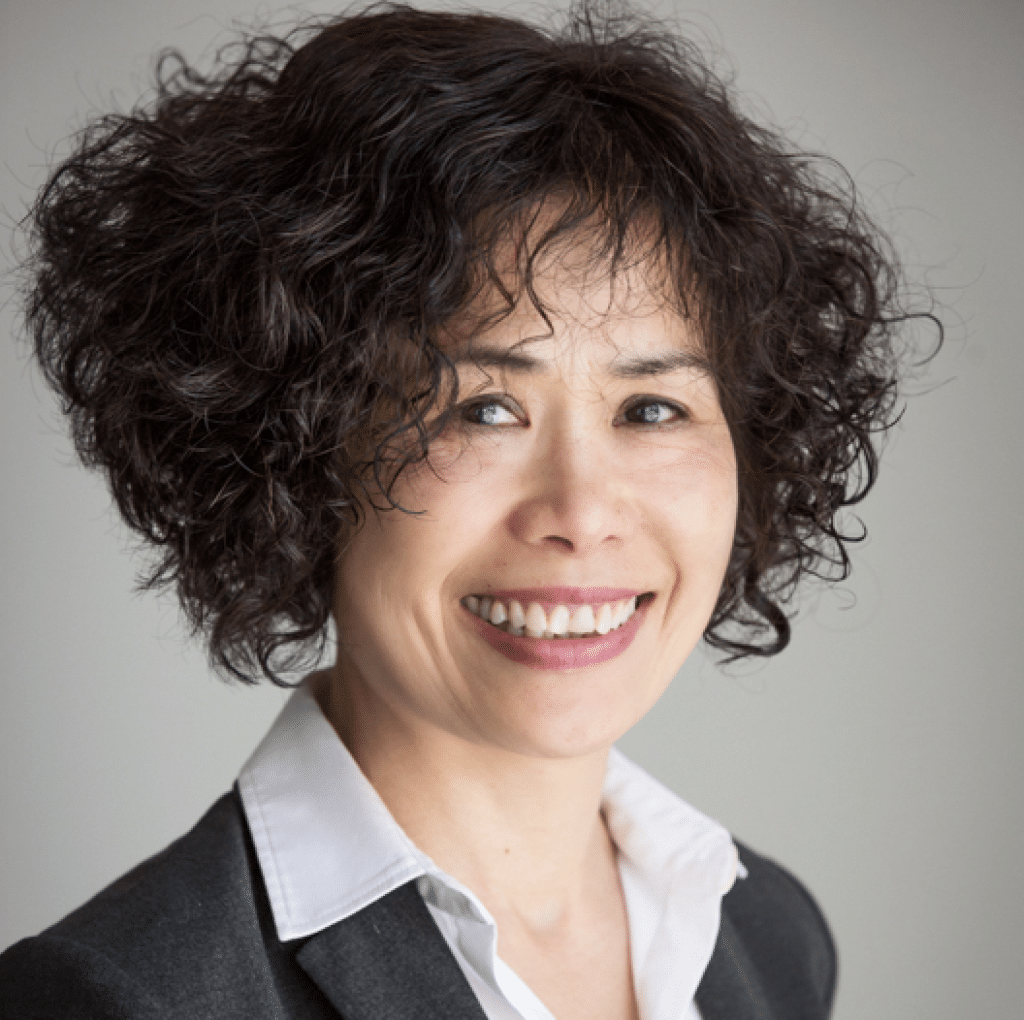 Hui Lisano
Board Treasurer
Hui is the Controller for Clean Power Alliance, the largest CCA in California, providing clean electrical power for over three million residents and businesses in the greater Los Angeles area. Hui has been an active Certified Public Account (CPA) in California since 2002 and has more than 15 years of management experience in Finance and Accounting including more than 10 years leadership experience in non-profit and public agencies. Her prior positions include Corporate Controller for OneLegacy, Director of Accounting for Warner Music Group and Financial Auditor for PricewaterhouseCoopers. Hui earned her first masters degree in Education from the University of Texas at Austin and her second masters degree in Accounting from University of Houston, Clear Lake.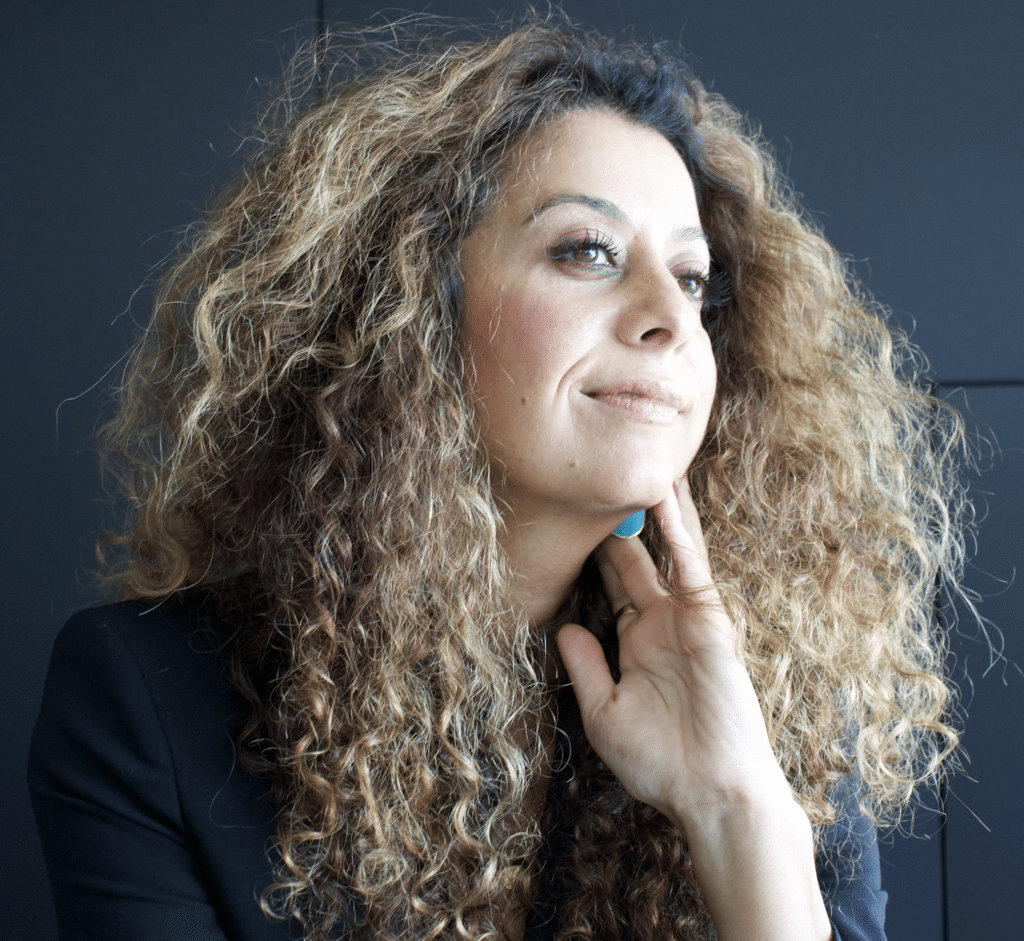 Colet Abedi
Board Secretary
After publishing her first article in a national magazine when she was fifteen, Colet Abedi knew she wanted to tell stories. She's now an American novelist, screenwriter and television and film producer based in Los Angeles.
Abedi was head writer and show-runner for the FOX-owned MyNetworkTV serials, American Heiress and Fashion House where she wrote and oversaw over 100 episodes of the telenovelas. She was the creator and executive producer of Unsealed: Alien Filesand Unsealed: Conspiracy Files, which originally ran in syndication for four seasons with over 100 episodes, and is now on Netflix.
Colet is the co-author of the bestselling young adult fiction trilogy, The FAE Series. Abedi's first solo contemporary romance novel was released in March 2014 and is titled, Mad Love and was a bestseller.
Since then she has written seven contemporary romances with her eighth, Trouble, released in 2020. Abedi's solo debut young adult dystopian science fiction novel, Breed, will be released in 2020 and Birthday, set to be released in 2020. 
Abedi has recently co-produced the feature documentary, The Medicine, which follows one of the youngest spiritual leaders in Colombia, Taita Juanito Chindoy Chindoy.
Currently, Colet has a television project in development with the West Point Military Academy and A&E Studios, as well as a movie of the week with Lifetime with her production company, 04 Entertainment.
She sits on the board of directors for HealGrief, a national network for grieving young adults and bereaved individuals, is on the advisory board for Jade Recovery, a foundation dedicated to helping those struggling with mental health issues as well as a Member of the Brain Trust Committee for John Wayne Cancer Institute.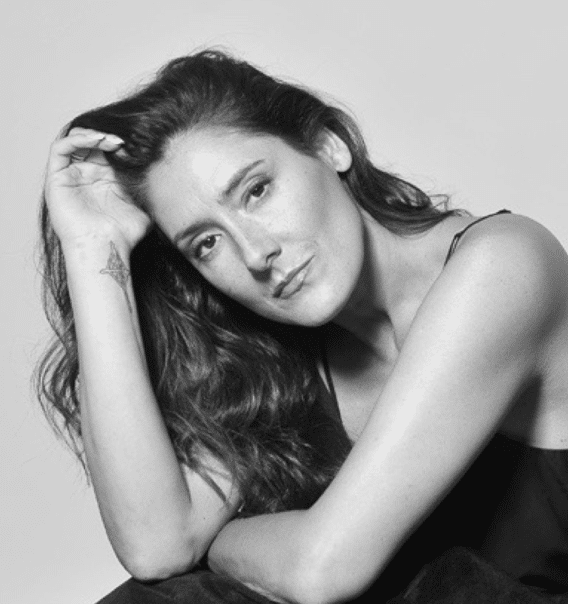 Alicia Coppola
Actress, Author, Wife and Mother
Alicia Coppola has just completed the 7th Season of Showtime's Shameless, and stars opposite Bailee Madison in the recently released feature film, A Cowgirl's Story for Samuel Goldwyn Films. She recurs on CBS's NCIS LA and recently co-starred opposite Zac Efron in Max Joseph's Feature film We Are Your Friends. She has recently appeared on TNT's Major Crimes, TruTv's Those Who Can't, FX's Sons Of Anarchy, CBS's Criminal Minds, MacGyver and as the Iconic role of Talia Hale on MTV's Teen Wolf. During Alicia's career, she is known for the role of Lorna Devon on NBC's long running soap opera Another World, has starred in television series such as CBS's Jericho, TNT's Bull, NBC's Cold Feet, and Trinity, to name a few. She has recurred on ABC FAMILY's Nine Lives Of Chloe King and USA's Common Law, and is highly recognizable for her roles in CBS's CSI and Two And A Half Men, NBC's Law And Order; Criminal Intent, Crossing Jordan, USA's SUITS and the Feature film National Treasure 2, Book Of Secrets.
At the age of 12, Alicia's beloved father was diagnosed with cancer. She understands the grief surrounding a loved one's diagnosis of a terminal illness and what it means to care for a loved one during their end-of-life. As an author, Alicia memorializes her journey in Gracefully Gone, a published memoir where she speaks candidly about growing up with her dad's illness, caring for his end-of-life while in college and the grief she continues to live with since her father's death, only a year after she graduated.
Alicia currently resides in Los Angeles with her husband, Anthony and their three children.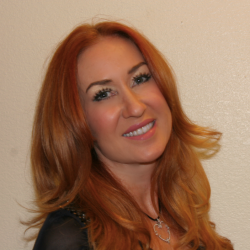 Nicola Fasano-King
Past Board Chair
Nicola started a boutique interior design firm in Hollywood over twenty years ago which has since done projects throughout the U.S. and overseas in New Zealand where Nicola also spends part of the year. Fasano Designs caters to both residential and commercial clients and has been the conduit for Nicola's creative outlet for almost as long as she can remember.
Having always been active with a number of charities and contributing largely at Ronald McDonald House throughout New Zealand. Nicola came into contact with HealGrief.org early in 2017 through a design project and the vision and outreach of HealGrief.org couldn't have resonated more after having her own journey with a healthy grief recovery and the years of witnessing loss while working with Ronald McDonald House.
Nicola resides primarily in Los Angeles with her husband Josh and two sons Caden and Connor. Nicola's hobbies include travel, hiking, entertaining and now helping to support HealGrief.org and it's programs as a board member and passionate advocate.
Jennifer Sawalha
Vice President of Programming On Air with Ryan Seacrest and American Top 40
As a young adult, Jennifer began her grief journey when her stepdad was diagnosed with a terminal illness. 18 months later, while at university, she received the call of his death. Dealing with all the normal feelings of grief, Jen also realized she grew spiritually and personally in a way she could never imagine. As she was seeking an MA in Humanistic and Clinical Psychology, she submitted her thesis on the Experience of a Spiritual Awakening from Grieving the Death of a Loved One.
Although Jen's professional path took her far away from clinical psychology, the work and efforts of HealGrief resonated and inspired her. Jen hopes to use her position and influence to help shift the paradigm of how our culture understands and copes with grief and how grief support can truly make a difference in one's healthy personal growth.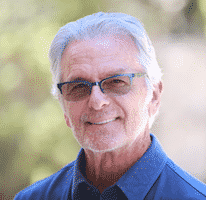 Rick Solomon, Founding Member
A true entrepreneur. Rick is currently in the art business yet enjoys other endeavors as well. Formerly a manufacturer of men's clothing, Rick started his career in Los Angeles before moving to Hong Kong, where he lived for 10 years. In addition to manufacturing, Rick enjoys real estate development. Other interests include travel, golf, sailing and good friends.
Rick's philanthropic interests include JNF, Jewish Federation, The Guardians, and HealGrief.
Rick resides in Los Angeles with his wife, Fran, and their three children, Matthew, Alex and Lianna.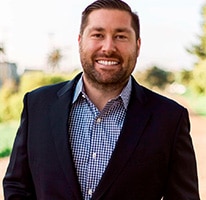 Sahmon Zoughi
Sahmon is a native Californian with a passion for charity. Spending the early part of his career as a management consultant, he is now a real estate professional focusing on sales and development in Southern California.
Sahmon has been active in both local and national charities for many years. Having always focused his charitable efforts on cancer and grief, Sahmon's experience on the front lines as a mentor, big buddy and support staff for grief camps brings tremendous value to the growth of HealGrief.
Sahmon holds degrees in finance and economics from DePaul University. He currently resides in Los Angeles with his two dogs, Reggie and Betty White.
Clinical & Research Advisors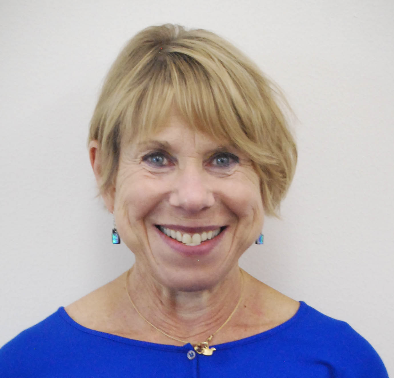 Illene Cupit, Ph.D.
Illene Noppe Cupit is the Ben J. and Joyce Rosenberg Professor of Human Development, Psychology and Gender Studies at the University of Wisconsin-Green Bay. She received her Ph.D. from the Educational Psychology Department of Temple University. Dr. Cupit currently teaches courses in Dying, Death, and Loss, Infancy & Early Childhood, and Gender Development. Her research and publications have focused on college student bereavement, adolescent grief, the influence of the Internet in death and dying, and global issues related to trauma and loss.
She is an active member of the Association of Death Education and Counseling (ADEC), where she was editor of The Forum, its quarterly publication, and was the President for 2012 – 2013. In addition, she founded and directs Camp Lloyd, a summer day camp for grieving children.
Dr. Cupit has two wonderful kids, and In her precious spare time she enjoys traveling, being with her friends, running, swimming, cycling, playing the piano, reading, cooking, and then eating the fruits of her labor!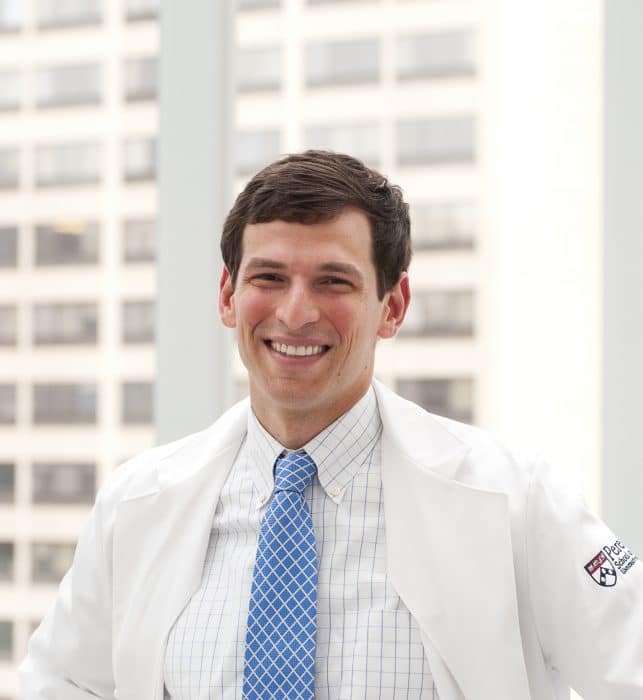 David Fajgenbaum, MD, MBA, MSc (2017-2020 Board Member)
Co-Founder, National Students of AMF Support Network; Co-Author, We Get It: Voices of Grieving College Students & Young Adults
Assistant Professor of Medicine, Division of Translational Medicine & Human Genetics, University of Pennsylvania 
While a student at Georgetown University, David founded Students of AMF, a peer-led support group and service program, in memory of his mother, Anne Marie Fajgenbaum (AMF). Working with co-founder Ben Chesson, David grew the Georgetown chapter into a national, nonprofit organization, "National Students of AMF" in 2006. David received a BS in Human Sciences from Georgetown University, where he was 2007 USA TODAY Academic All-America First Team and a Rhodes Scholar Finalist. After Georgetown, David attended Oxford University as the Allbritton Scholar and completed a master's (M.Sc by Research) in Public Health. He went on to earn an MD from the Raymond & Ruth Perelman School of Medicine at the University of Pennsylvania and an MBA at Wharton.
Throughout his academic programs and between personal medical challenges with Castleman disease, David led AMF as Executive Director (2006-2009, 2010-2013) and Board Chair (2006-2014). He grew the program to help over 3,000 students on over 200 college campuses across the US. He is thrilled to see AMF become a HealGrief program and to serve on HealGrief's Board of Directors.
David co-authored a book for grieving young adults called "We Get It: Voices of Grieving College Students and Young Adults" in 2015, which is written by grieving young adults and for grieving young adults.
David Fajgenbaum is now an Assistant Professor of Medicine in the Division of Translational Medicine & Human Genetics at the University of Pennsylvania, the Co-Founder & Executive Director of the Castleman Disease Collaborative Network (CDCN), and Associate Director, Patient Impact of the University of Pennsylvania's Orphan Disease Center. Dr. Fajgenbaum is also a Senior Fellow of the Leonard Davis Institute for Health Economics and Fellow of the College of Physicians of Philadelphia.
Dr. Fajgenbaum's work has been highlighted by the New York Times, Science, Today Show, Reader's Digest ("Make it Matter" story of the month), Everylife Foundation, Forbes Magazine's 2015 30 Under 30 Healthcare list, Global Genes' 2015 RARE Champion of Hope: Science award, University of Colorado's 2013 Distinguished Service Award, Eli Lilly, and the Do Something Organization's 2007 BRICK Award.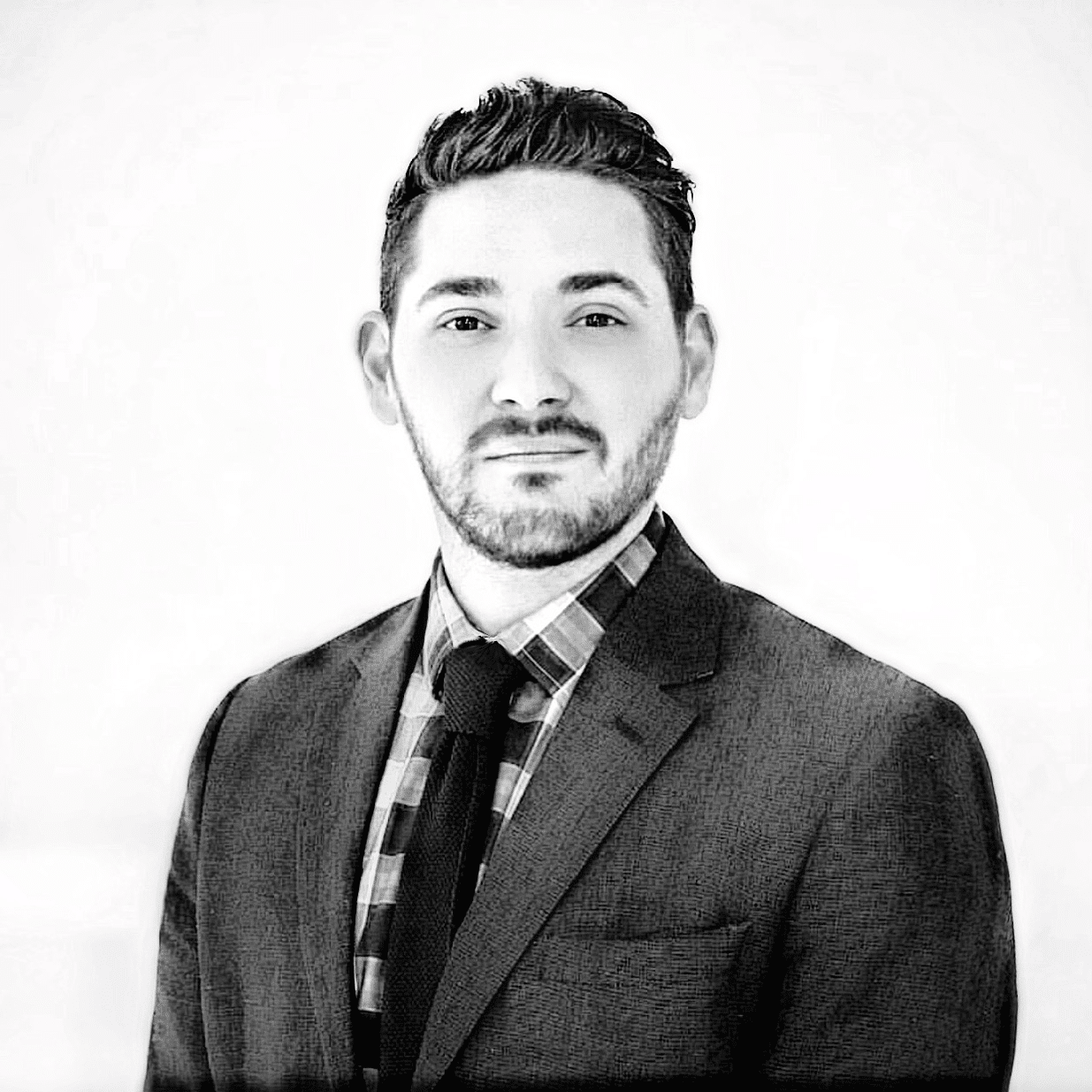 David Forstadt, Doctoral Candidate in Clinical Psychology, MS, MA
David Forstadt is CEO and Founder of Jade Recovery and the Jade Recovery Foundation. Through Jade, David seeks to change the way our country addresses the behavioral health field by offering innovative and outcome-driven treatment interventions to those struggling with mental health and addiction. As a catalyst for change, David also co-founded the Jade Recovery Foundation, an anti-stigma and mental health awareness campaign that looks to universalize the experience of mental health and increase accessibility to care for all.
David is a Doctoral candidate in Clinical Psychology and holds two Masters Degrees in Community Mental Health Counseling and Psychology. He has 15 years experience in the field of Behavioral Health specializing in Addiction, Dual Diagnosis Populations and Mental Health Administration.
As an expert on program development, integrated care, and research-based approaches, Mr. Forstadt has helped provide services to many population segments of the behavioral health field nationwide. He has consulted and restructured dozens of treatment facilities to optimize the clinical and fiscal quality of services rendered. He has authored multiple publications in international journals focused on substance use and mental health disorders and is an advocate for the mental health and LGBTQ community.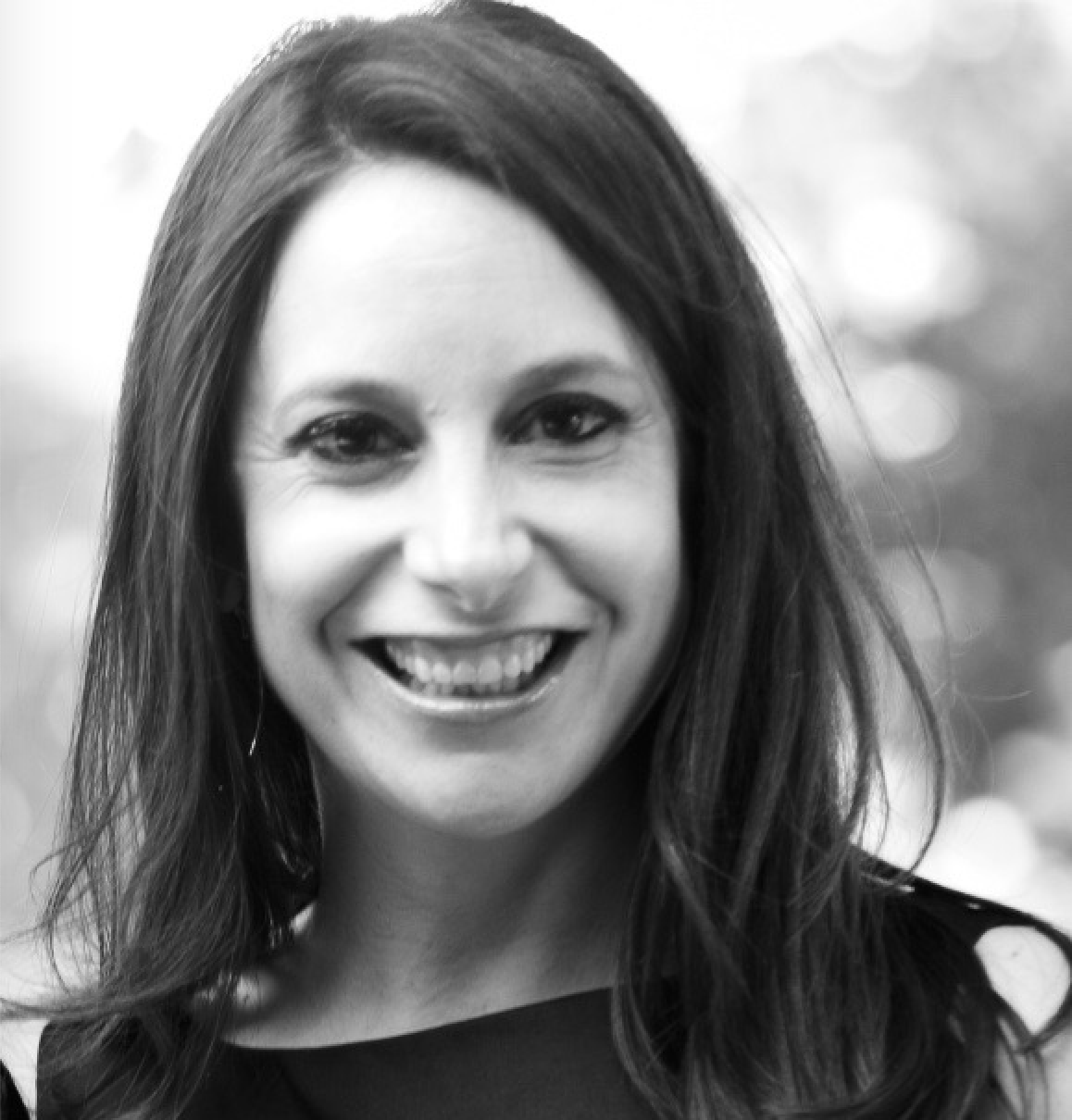 Dr. Cara Gardenswartz (2018-2019 Board Member) 
Dr. Cara Gardenswartz is a clinical psychologist.  She has been in private practice in Los Angeles since 2001. Cara has taught undergraduate classes at UCLA in their Department of Psychology and has published several academic journal articles relating to depression and anxiety. She received her BA in Psychology from the University of Pennsylvania and her MA and PhD from UCLA.
Cara has a passion for helping individuals and groups with all types of trauma, including grief. She is also on the board of: Medical Missions Kenya and volunteers in Kenya by providing grief, trauma and mental illness support.
Her past clinical experiences include St Luke's-Roosevelt Hospital (Teaching Hospital for Columbia University Medical School); The Saturday Center for Psychotherapy, Santa Monica, CA; AIDS Project Los Angeles: Pacific Center; UCLA's Student Psychological Services, Los Angeles, CA; Veteran's Administration, Dual Diagnosis Treatment Program, West LA; Didi Hirsch Community Mental Health Services, Inglewood, CA; UCLA Psychology Clinic, Los Angeles, CA; Neighborhood Youth Association, Mar Vista, CA; and Long-Island Jewish Hospital, Adolescent Inpatient Unit, Queens, NY.
Cara's teaching experience include:
Professor of Abnormal Psychology (Lecturer), Department of Psychology, UCLA
Clinical Supervisor, UCLA Psychology Clinic
Teaching Assistant Positions, UCLA: Abnormal Psychology, Introduction to Psychology, Fieldwork in Psychology
Alumni Mentor, Department of Psychology Undergraduate Advising Office, UCLA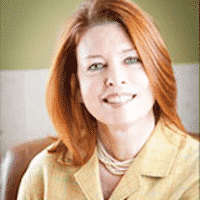 Jenny Gruska, MFT, Founding Member
Jenny has been a licensed psychotherapist (MFT, California) in private practice since 1988. Over the years she has had the opportunity to help many individuals, couples, and families overcome a variety of difficulties and challenges. Her focused approach to therapy uses a health-belief model. This theory assumes that when people can overcome certain obstacles, they generally want to do what it takes to feel healthier and happier.
Jenny also provides therapy for individuals who are experiencing the loss of a loved one. As she says on her website, "One cannot go through life without having to experience grief. The feelings of grief are normal, but sometimes people need extra help and support to navigate through the difficult transition of living life without the person they loved, whether a friend, sibling, parent, child, or spouse."
Jenny is trained in psychodynamic psychotherapy, cognitive-behavioral therapy, grief recovery therapy, family systems therapy, and recovery from addiction.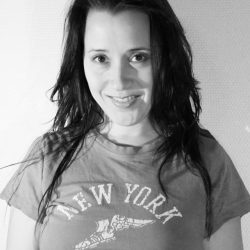 Susan Mah, MSW, MFA
Psychotherapist turned photographer, Susan Mah studied photography at L'Ecole Parsons in
Paris and at Academy of Art University in San Francisco. In her practice, her overarching goal is
to bring together her interests in social work and photography. She puts most of her time and
energy into portraits and has a special interest in environmental portraiture. Her fine art images
have been exhibited in in Memphis, TN; Honolulu, HI; San Jose, CA; San Francisco, CA;
Berkeley, CA; Aptos, CA; and Venice, CA.
Susan, creator of "the Loss Project" is a current resident of Northern California.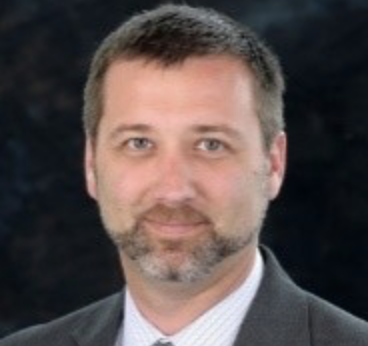 Andy McNiel, MA
Co-founder and Executive Partner with The Satori Group, LLC
Co-author of Understanding and Supporting Bereaved Children: A Practical Guide for Professionals
Andy is a highly-experienced grief support professional, facilitating numerous groups for bereaved parents, widows and widowers, children, and teenagers throughout his career. He has also provided individual grief support counseling to children, teenagers, and adults. Andy has lectured extensively on support group facilitation, grief and bereavement, non-profit management, leadership, and building resiliency. He is a co-founder and executive partner with The Satori Group, LLC, a national education, management, and consulting company, providing education and consultation to non-profit organizations.
Andy has served in leadership throughout his career in a variety of non-profit, bereavement, and end-of-life settings. He has provided leadership for The National Alliance for Grieving Children, The Amelia Center at Children's of Alabama, and Hospice of Martin and St. Lucie (now Treasure Health) in South Florida. He has strong experience in leadership, fundraising, business development, building key relationships, and providing education and consultation in non-profit management. Andy is the co-author, along with Pamela Gabbay, of Understanding and Supporting Bereaved Children: A Practical Guide for Professionals.  He has served as a consultant to non-profits across the United States, providing strategic planning, fundraising support, board management, and organizational development. Andy is a trainer for the American Foundation for Suicide Prevention and the Boys and Girls Clubs of America. Andy holds a Bachelor of Arts in Religion from Palm Beach Atlantic University and a Master of Arts in Counseling from The University of Alabama at Birmingham.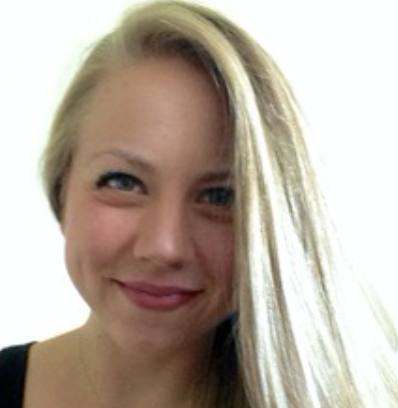 Kiri Thompson Meyer, MS, LPC, NCC
Director of Programming for ActivelyMovingForward (AMF)
Kiri is the founder of an independent contracting organization StarBright Grief Guidance LLC, and is licensed in the state of Wisconsin as a Child and Family Therapist – specializing in grief & trauma. Kiri has been working in the bereavement field for 10 years, volunteering at grief camps both in and outside of the US, continually pursuing further educational opportunities in Thanatology, and presenting about children's and young adult grief at webinars and conferences. She started her own chapter of AMF as an Undergraduate at the University of Wisconsin – Green Bay in 2008 and has stayed involved with AMF ever since.
"I've gone through the AMF program myself and fell in love with it all. I will be forever grateful to AMF for the lifelong friends I made that I can always count on, the support I felt in college during my grief, and how it helped empower me to find the work I am completely passionate about. Year after year, I see my students saying similar things about AMF. I feel honored to continue helping our students to make a difference on their campuses, and I am warmed by their dedication and drive to help others in their grief journey – in the midst of helping others, we also help ourselves."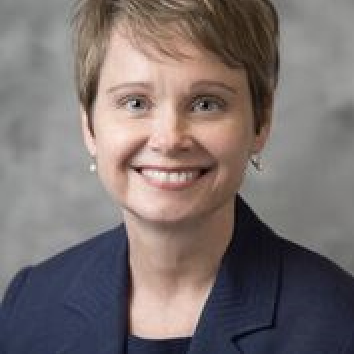 Heather L. Servaty-Seib, Ph.D., HSPP
Dr. Servaty-Seib is Professor in the Doctoral Program in Counseling Psychology at Purdue University, Associate Department Head of Educational Studies, and Associate Dean of Student Life in the Honors College. She is well published in the areas of adolescent/young adult bereavement and suicide, social support and grief, and the use of loss as a broad model for conceptualizing significant life events.  She and her active and productive grief and loss research team have developed a measure, the Perceived Impact of Life Event Scale (PILES), which uses a gain/loss framework (i.e., all life events involve both gains and losses; Servaty-Seib, 2014) to assess the multidimensional impact of single life events. She was co-principal investigator of ALIVE @ Purdue — a three-year, campus suicide prevention grant received from the Department of Health and Human Services. Much of her recent scholarship has been focused in the area of college student bereavement including a co-edited volume (published by Jossey-Bass) entitled Assisting Bereaved College Students and an edited volume of narratives by grieving college students (published by Jessica Kingsley). Her scholarship has been used to support the development of college student grief absence policies at Purdue and other institutions, as highlighted in Chronicle of Higher Education (Peterkin, 2012). Recognition of her scholarly expertise is reflected at the national (e.g., manuscript of the year award, editorial board of 4 refereed journals, media requests, invitations to write book chapters, sought out as external reviewer for tenure/promotion) and international (e.g., visiting academic at the University of Queensland, two visiting student scholars from Turkey) levels.
She is a past president of the Association for Death Education and Counseling (ADEC) and received the ADEC 2013 Death Educator Award.
With regard to teaching, she is committed to incorporating experiential and service-learning elements into her teaching and has developed two graduate-level service-learning courses that were supported by several grants. One of these courses involved a community collaboration to create and implement a program (for low-income families) focused on family resilience, ambiguous loss, and meaning reconstruction. Dr. Servaty-Seib also maintains a small, grief-focused, private practice.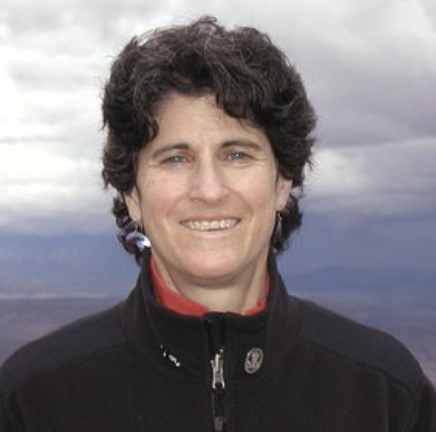 Tamina Toray, Ph.D.
Tamina Toray, Ph.D. is a Professor in the Behavioral Sciences Division at Western Oregon University (WOU) where she teaches courses in both the Psychological Sciences and Gerontology Departments. Dr. Toray earned her Masters of Arts degree in Counseling from Truman State University and Ph.D. in Family Studies from Oregon State University. She teaches end-of-life courses including Death and Dying and Grief, and Palliative Care. She has been involved in research in the field of death, dying and bereavement for over two decades. Dr. Toray has been an invited speaker on these topics at national and international conferences and has served on the Board of Directors for Lumina Hospice in Corvallis Oregon. She continues to serve on Lumina's Ethics Committee.
Currently, she serves on the Clinical & Research Advisory team for Actively Moving Forward (AMF), a national young adult and college grief support organization. Dr. Toray also co-founded one of the nation's first grief and loss clinics focusing on the human animal bond at Colorado State University's College of Veterinary Medicine and Biomedical Sciences and currently teaches a Human Animal Bond class at WOU.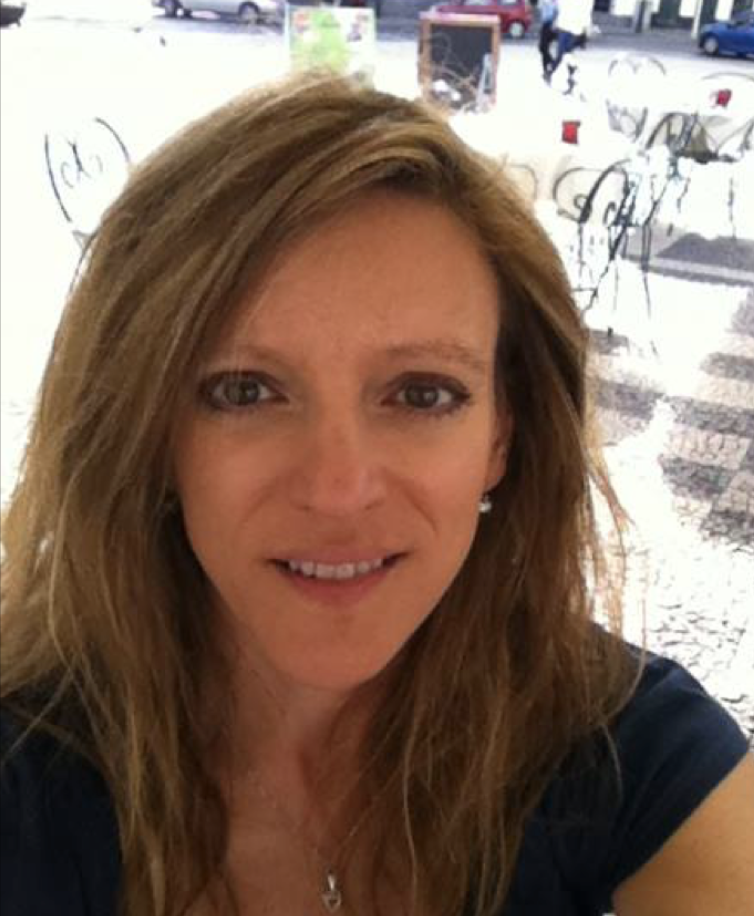 Andrea Walker, Ph.D.
Andrea C. Walker, Ph.D., is a Professor of graduate Professional Counseling at Oral Roberts University in Tulsa, Oklahoma.  She is a licensed alcohol, drug, and mental health counselor (LADC/MH) in the state of Oklahoma, is a board-approved supervisor for individuals pursuing licensure, and serves on the board of two mental health services agencies in Oklahoma.  Dr. Walker's research efforts have focused on grief and bereavement related issues across the life span, particularly for college students, with special focus on the role of spirituality, religiosity, and environment in those issues. Based on some of her findings of these studies, she founded the AMF student group on her campus and served as faculty sponsor and advisor for a number of years.
Dr. Walker has also conducted research with individuals from a variety of cultural backgrounds, particularly American Indian groups, and collaborated in research associated with community connectedness and compassion, as part of her role as Commissioner, Tulsa Human Rights Commission, in recent years.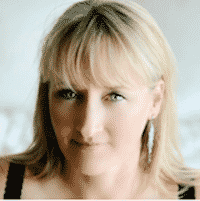 Paige Wheeler-Fleury, Founding Member
Paige is the founder and lead creative strategist for Agency14, a creative strategy and marketing agency in Oakland, California. A former executive creative director and writer, Paige has over 28 years of experience in marketing and advertising for some of the world's top brands.
But her passion is for non-profit work, including a two-term stint on the founding Board of Trustees for Escuela Bilingüe Internacional, California's first independent, non-profit Spanish immersion school. On the Board, she served as both Advancement Chair and Vice Chair.
Paige currently lives in Oakland with her husband, Gregg, and their two children, Shawn Joaquin and Madelena.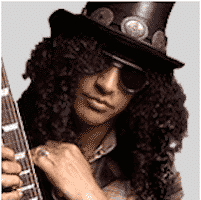 Slash
A British-American musician and songwriter, Slash achieved worldwide success during the late 1980's and early 1990's and was best known as lead guitarist of the American hard rock band Guns N' Roses. With an accomplished career to date, in 2004, Slash placed No. 1 on Total Guitar's list of "The 100 Greatest Riffs" and in 2008, Guitar World ranked him No. 6 on "The 100 Greatest Guitar Solos." Throughout his career, Slash has also received critical acclaim as a guitarist by Time and Rolling Stone magazines to name a few.
In 2010, Slash began his solo career. His first album, Slash hit the Billboard 200 charts at number 3 and his most recent success, Apocalypse Love placed number 4.
Between home and career, Slash finds time to lend his support to notable causes. Grief and the importance of celebrating life became a cause taking on new meaning following the death of his mother after she lost her battle to cancer in 2009.
A family man first, Slash currently resides in Los Angeles enjoying his two children, London and Cash.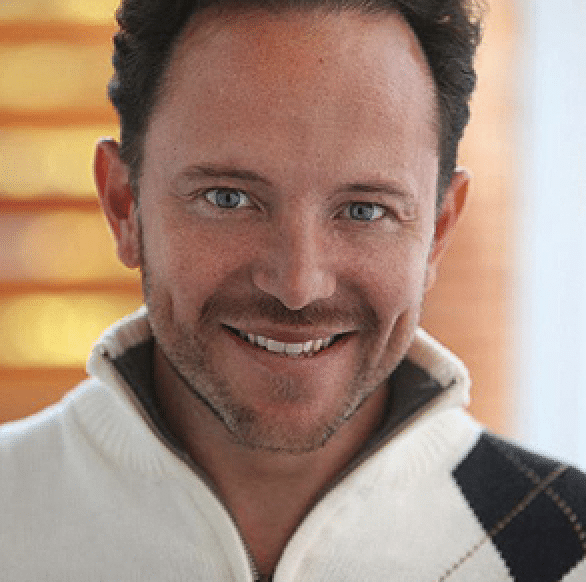 Conrad Julian
Conrad has been in the virtual arena for almost 20 years. Specializing as web developer and project manager, he has work on hundreds of web projects with companies, both large and small, worldwide.
Originally from Argentina, he moved to Los Angeles in 2001 and in his free time, Conrad travels the world enjoying one of his passions, scuba diving.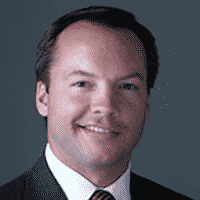 Ryan Nowicki, Esq., Founding Member
Ryan has over a decade of experience as a business and tax attorney, with his practice focusing on domestic and international tax planning, tax controversy (tax audits, appeals and litigation), complex business matters, and non-profit tax-exempt organization law.
He is the current President and Chairman of the Board of Leadership Hermosa Beach, a non-profit volunteer organization that conducts yearlong leadership training courses for residents of the South Bay area of Los Angeles. Ryan also serves as a Los Angeles County Commissioner on the L.A. County Workforce Investment Board, which allocates a budget of over $30 million each year to local workforce programs aimed at getting people back to work.
Ryan resides in Hermosa Beach, California, with his wife, Karen, and their children. No stranger to the world of non-profit, Karen runs her own accounting practice as an outsourced CFO to a number of non-profit and for-profit clients.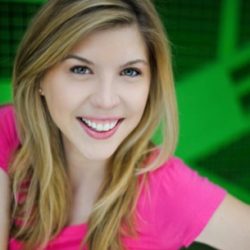 Becca Ordonez
Becca is a serial entrepreneur with over 10 years experience in digital marketing, operations and voiceover. She was the live announcer for the MTV Movie Awards for three consecutive years.
Becca is a graduate of Ithica College and holds a Bachelor of Fine Arts.
Becca lives in Los Angeles with her husband and beautiful son. Her core values include collaboration, innovation and family.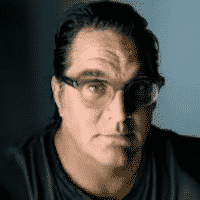 Mark Pellington
Mark is a filmmaker based in Los Angeles. Internationally recognized as one of the world's most premiere video directors, Mark's eclectic portfolio includes noted music videos, documentaries, feature films and network television.
No stranger to grief, in 1993 Mark created his most personal work to date. Father's Daze, a 30-minute film made for PBS, where he himself comes to terms with his father's suffering from Alzheimer's disease. His father died in 1994. In 2004, his heart was broken again by the sudden death of his wife, Jennifer, leaving behind her husband and 2-year-old daughter.
Mark currently lives in Los Angeles with his beautiful daughter, Bella.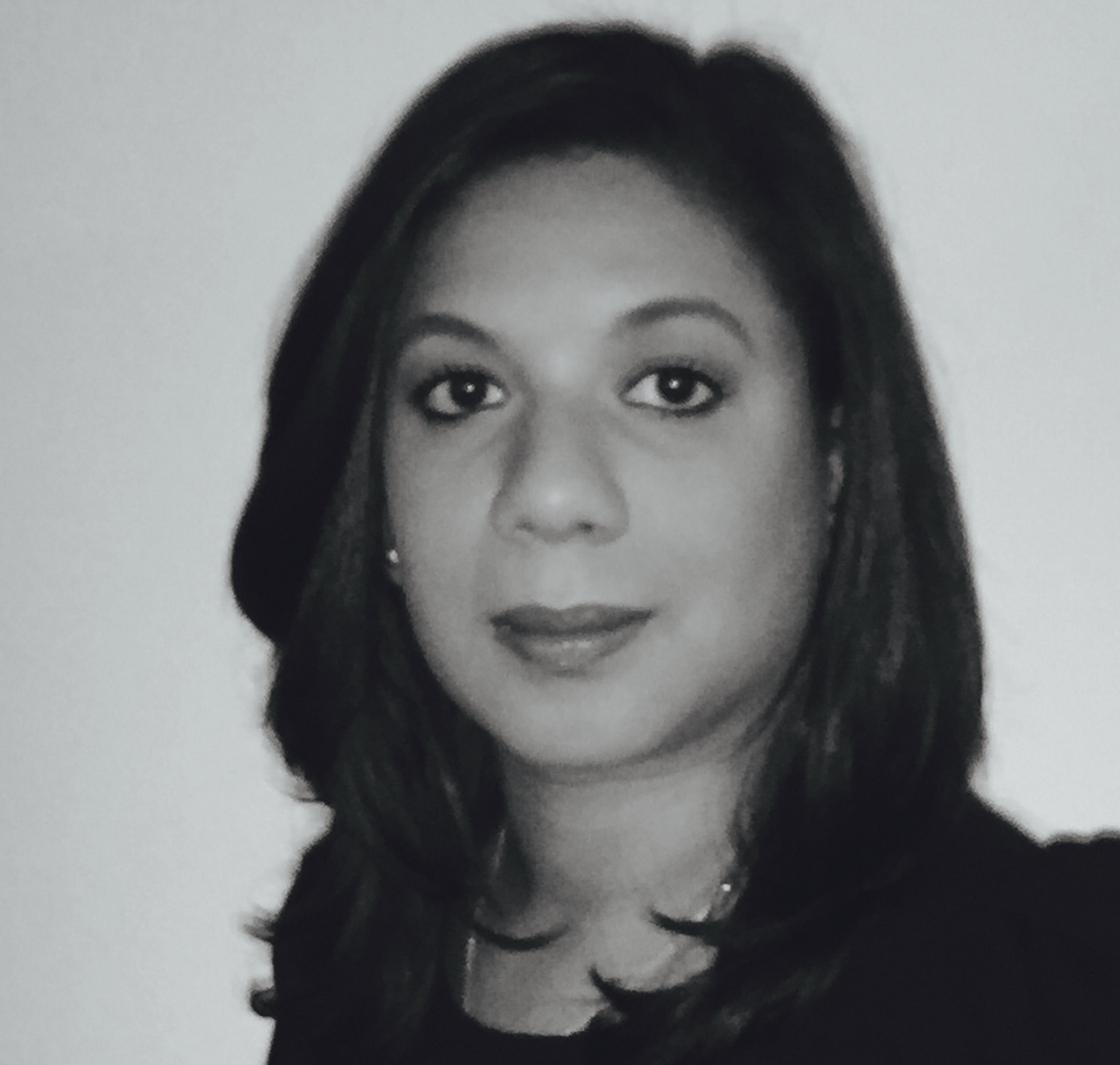 Katherine Pummill
Katherine is a media professional with experience at large media brands such as People Magazine, The Associated Press and We Are The Mighty.  She is a graduate from The New School with a master's degree in Media Management.
Kathy is a native New Yorker who now lives in Los Angeles with her husband and son.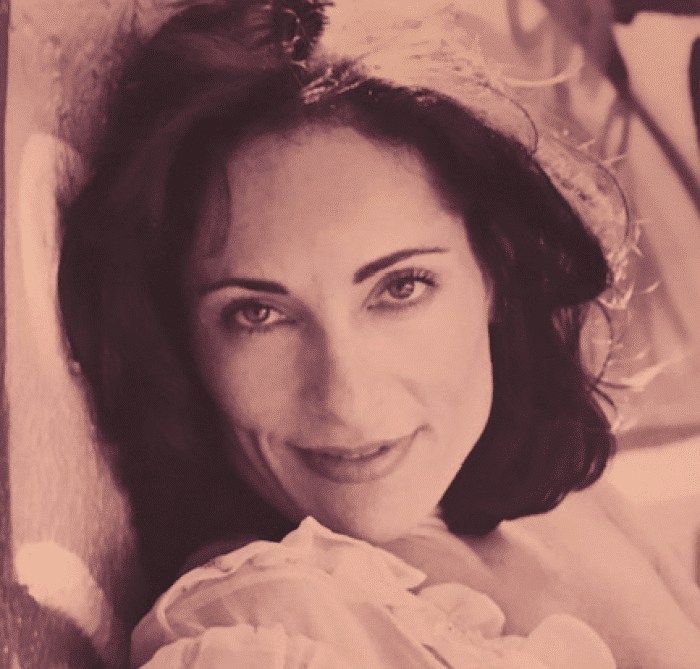 Dyan Traynor, Writer/Producer of Film and Television
Dyan specializes in writing character driven stories about life and death.  As a teen, Dyan assisted her father, a film director, and donated her time creating medical patient care videos for LA County/USC Medical Center.  Dyan later continued her career in film and television as Vice President of Soundelux, Inc. and later President of Meridian Studios.  It was during this time that Dyan came to understand the importance of being able to successfully "market the intangible".  Dyan also continues to draw from her experience volunteering at the Los Angeles LGBT Youth Center during the height of the AIDS crisis. There, she witnessed the suffering and needs of victims, as well as those left behind. Grief, she realized, was the last completely untreated ailment in the medical community.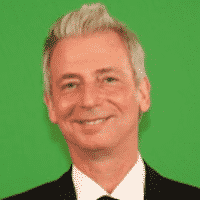 Michael Abrams, Founding Member
(2012-2020)
Michael arrived in Los Angeles with the idea of helping young actors and musicians gain that vital first rung on the ladder of success in music, film and television. In 1997, he founded The Michael Abrams Group on the simple belief that we all need someone to help us open and get through that first door. A hallmark of his success is his commitment to his artists and his passion about developing and nurturing raw talent. A philanthropic supporter of many charities, Michael has played an active role as a member of the Board of Directors for the Ann & George Lucas Foundation.
Michael currently resides in Los Angeles with his wife, Randye, and daughter, Jolie.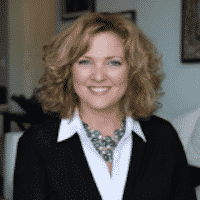 Alison Bossert, Member
Treasurer (2015-2017)
Alison Bossert started her own boutique events company, Final Bow Productions, in 2015 which specializes in Memorial Services and Celebrations of Life. Previously she worked as the SVP of Special Events at Sony Pictures Entertainment where she produced hundreds of film premieres, awards show parties and corporate retreats for the studio worldwide for over 17 years. While at Sony she designed upscale memorial services for entertainment luminaries such as Laura Ziskin, Heath Ledger, John Calley, Ronni Chasen and Gareth Wigan. Her love for creating memorable events while helping people through a difficult time made this the ideal next chapter in her career.
In her free time, Alison enjoys traveling the world by bicycle. She has peddled her way around Vietnam, Ireland, Bali, Croatia and from Amsterdam to Brussels.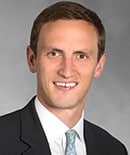 Ben Chesson, Esq.
Co-Founder, National Students of AMF Support Network
While in school at UNC-Chapel Hill, Ben helped lead one of the first Students of AMF campus chapters and assisted David Fajgenbaum's efforts to found Students of AMF (now Actively Moving Forward) as a national nonprofit in the college bereavement space. Since that time, Ben has served as a member of AMF's Board of Directors and, most recently, joined HealGrief's Board of Directors in early 2017.
Outside of his work with AMF and HealGrief, Ben is an attorney in Charlotte, North Carolina. 
Ben focuses his practice in the areas of product liability litigation and commercial litigation. He has experience defending product manufacturers in large-scale litigation arising out of allegations that a product defect, failure to warn, or breach of warranty resulted in catastrophic injury or death. Prior to joining the Firm, Ben practiced at an international law firm where he represented financial institutions in regulatory investigations and white-collar litigation arising out of alleged misconduct in various in various financial markets.
Ben earned a Bachelor of Arts in Political Science and a Bachelors of Arts in Public Policy Analysis from the University of North Carolina at Chapel Hill. He earned a Juris Doctor from the Wake Forest University School of Law.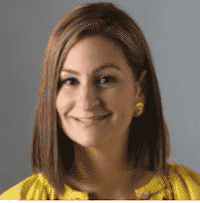 Stacey Farish, Founding Member
Vice Chair (2012-2013)
A veteran advertising executive, Stacey is currently the Vice President of PMC Entertainment, the industry-leading outlet for high-profile newsbreaks, investigative stories and authoritative analysis.
After love for family, career and friends, Stacey's other interests lie in community philanthropy and supporting those in need. Not a stranger to grief, Stacey believes that no one should grieve alone. She aims to create heightened awareness and understanding about grief.
Stacey currently resides in Los Angeles with her husband, Tim, and their two children, Ian and Ella.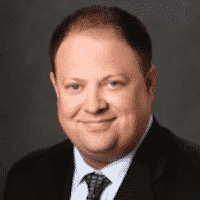 Tim Farish, Founding Member
Secretary (2012-2013)
Tim brings over 20 years of experience and success in marketing, digital and media strategies to HealGrief.org. As a Senior Vice President of NBC Entertainment Marketing, Tim responded to the changing media and consumer landscape, bringing together and managing a team of SEO/SEM, Digital Word-of-Mouth/Social Marketing, Event Promotions, and Multicultural Marketing specialists.
Family is Tim's first passion. His philanthropic passion lies with HealGrief.
Tim currently resides in Los Angeles with his wife, Stacey, and their two children, Ian and Ella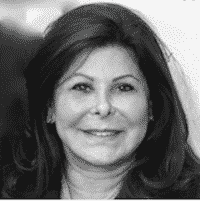 Cindy Koral, Founding Member
Chair & Secretary (2012-2017)
Cindy is a Member of the Board of Governors of Cedars-Sinai Medical Center and is actively involved in Jewish Federation of Los Angeles. She has contributed to the UCLA Alumni Association, Jewish National Fund and ORT, and she looks forward to her new role as a Founding Member of the Board of Directors for HealGrief.org
Cindy currently resides in Los Angeles with her husband Richard, their three children, Jessica, Kim and Adam and a granddaughters Charli and Emerson. Her hobbies include traveling, walking, cooking and she enjoys spending her free time with her granddaughters and favorite four legged friends.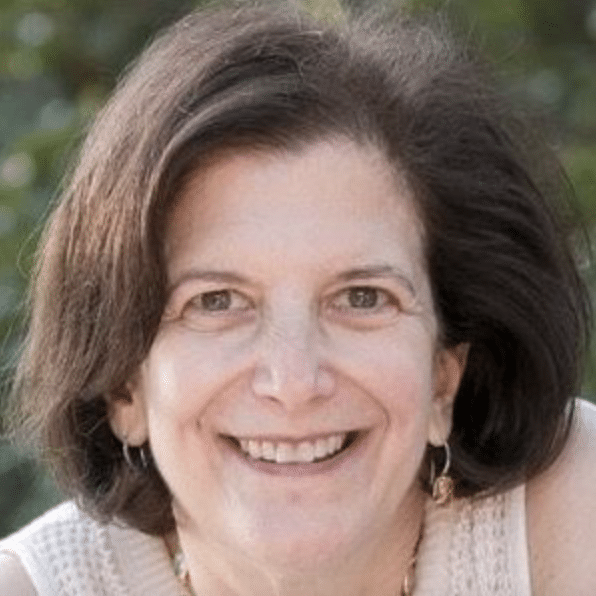 Carol Levey
Treasurer (2017-2019)
A Marketing and communications brand builder with demonstrated aptitude creating and implementing high-profile campaigns for the luxury/lifestyle, technology, fashion, and entertainment industries, levey's important work with non-profits such as the als association, arthritis foundation and the heart foundation at cedars-sinai medical center helped transform causes and change lives. levey learned about healgrief when needing support after the death of her father, brother and mother over a nine-year period. She hopes to help change the conversation about how death is communicated and help raise awareness for healgrief to a larger, more diverse audience.
Carol currently resides in Los Angeles with her husband Bob and their two children.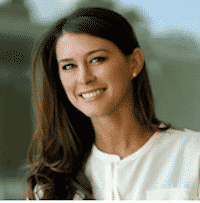 Mellisa Nielsen, Member
Treasurer (2014-2016)
A well-known creative and charismatic force in the philanthropy and fundraising world. Melissa founded the Charity Angels in 2003 to enhance money and awareness for non-profits across the nation. Now with 45 employees, The Charity Angels has cumulatively raised more than $80 million dollars for charities such as St. Jude, The Heart Foundation and FIDF to name a few. The firms effective and energetic business model has captured captured national and international media attention through Bloomberg and Forbes. In addition to the Charity Angels, Mellisa continues moving and shaking the fundraising front while having a blast as auctioneer with her live auctions.
A California native, Melissa grew up in Malibu and currently resides in Los Angeles.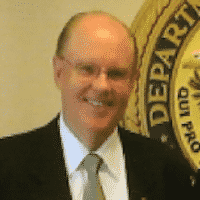 Alfred Siegel, Founding Member
Treasurer (2012-2013)
Al, a former partner in the Financial Advisory Services Group of Crowe Horwath, LLP continues to manage the financial affairs of high net-worth individuals. Al has been appointed by the Department of Justice to act as a Trustee and investigate the financial activities of companies that have filed for bankruptcy protection.
Al has a very personal familiarity with the need for support during a time of grief. Having suffered the death of an immediate family member, Al and his family were left during one of life's most difficult moments to work things out on their own. Grief support services at that time were few, exacerbating a very difficult and highly emotional experience. As a result, Al focuses his personal efforts on working with organizations that offer support and resources to assist those coping with the loss of a loved one.
Al currently lives in Los Angeles with his wife, Wendy, and is a family man enjoying his children, grandchildren and life.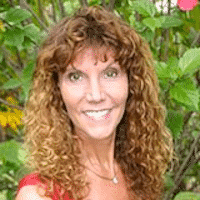 Karen Russell
Original Founder, National Grief Support Services, Inc.
National Grief Support Services (now HealGrief.org) was founded in 1994 by Karen Russell after she lost her childhood sweetheart and first husband, Michael Press. His sudden, senseless death, caused by a drunk driver, left her determined to turn profound pain into something meaningful and positive.
Her passion evolved and now 18 years later, Karen focuses her attention on healthy living and preventing grief and suffering resulting from illness. Through Healthy Life Advisors, www.HealthyLifeAdvisors.org, she provides holistic health with the goal of assisting others to lead vibrant, healthy, happy, long lives.
Karen now lives in Kona, Hawaii, and is delighted that the work of National Grief Support Services will continue under new leadership as HealGrief.org.