Young Adult Grief Awareness Month
APRIL

AMF is looking to stand up to the stigma of grief by
building a community of kindness!
One of the themes we hear across our AMFers' grief journeys is the prevalence of feeling isolated. These feelings do not just affect an individual's social life, but can impact their functioning in school and/or the workplace, as well as their overall health and wellbeing.
AMF works to combat this by helping to build communities of support and empowerment for grieving young adults across the country. While AMF concentrates on grief due to a loved one's terminal illness or death, we know that there are many young adults facing different types of grief.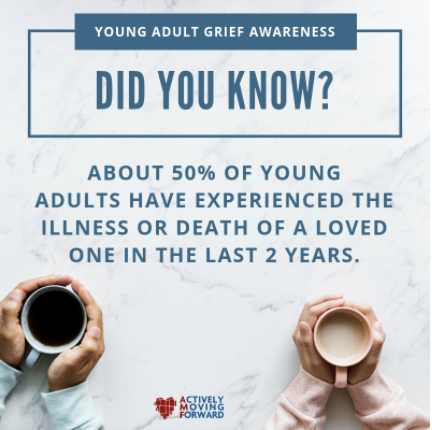 Will you join us?
While young adults are a very overlooked population, there are amazing researchers helping us to learn more about the unique issues and needs of these individuals.
If you are interested in learning more about the wonderful research that has been done on young adult grief, check out our
It's All in the Research PDF.
(For a full list of research articles, please contact AMF)

So, what can I do?
Become an advocate!
Whether you choose to host an event in your community
or share posts with your digital community,
your kindness counts!
Join the conversation
Create Your Kindness Challenge
Host a kindness event
Join the conversation + speak out on your social media:
Throughout Young Adult Grief Awareness Month (April),
AMF will be posting on our social media outlets to help raise awareness – we'd love to have you join us!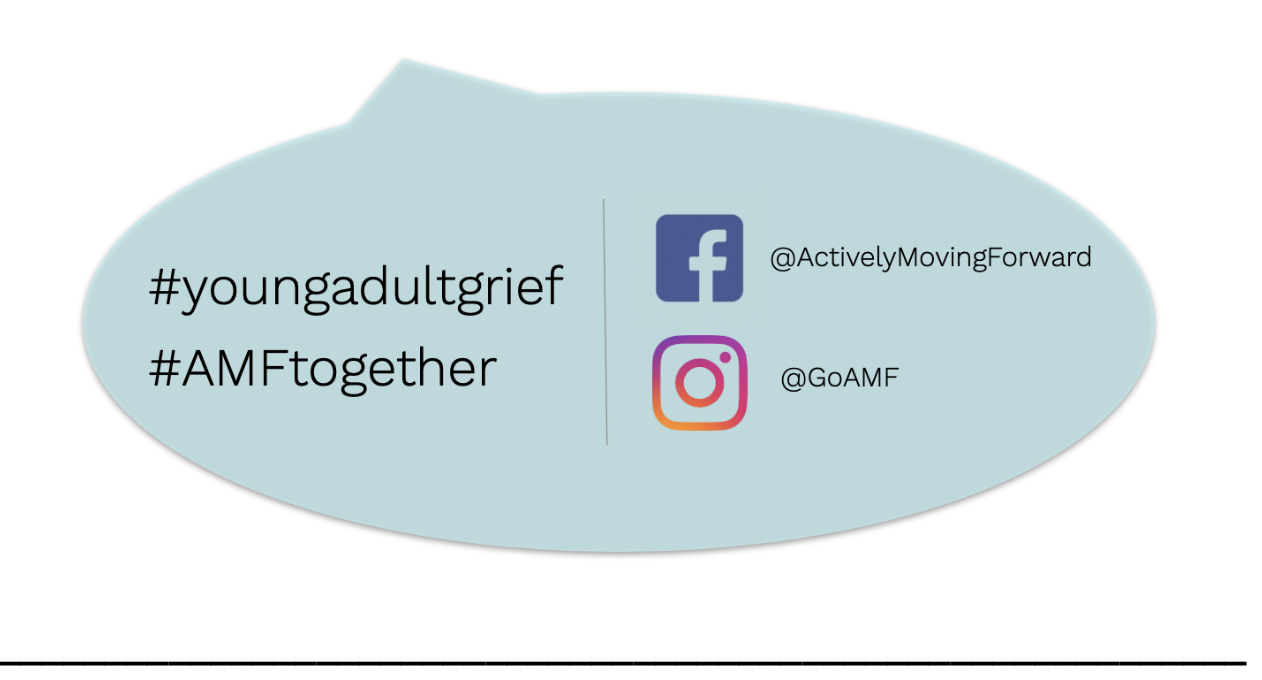 Debbie's Kindness Challenge
This new social challenge was created in honor of Debbie – AMFer Emily's beloved Mom. She celebrates her mother's life and love by spreading kindness to others, just as her Mom did. Now it's time for us to join her and celebrate someone in our lives …
Who will you honor with an act of kindness?
Want to learn more?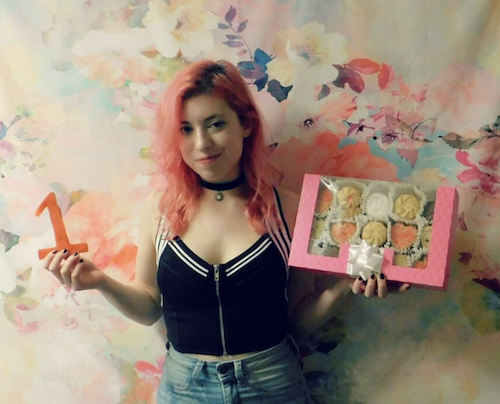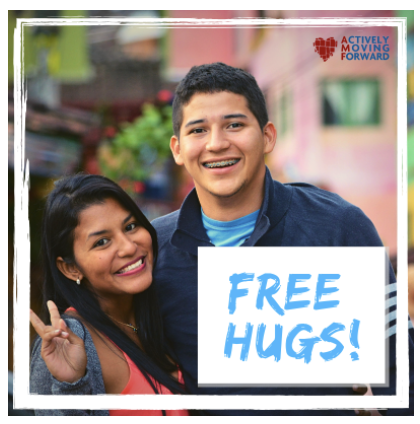 Host a Kindness Event
Looking to bring a little kindness to your community or campus? Look no further! AMF has created some low-cost-no-fuss activities for you to try out! There's a saying expressing that people are fighting inward battles we may know nothing about.
Let's work together to show that with a little kindness and connection, we can help people feel supported and empowered through whatever they might be going through.
Check out our
Awareness Toolkit PDF
 

for more information or a bit of inspiration!

Did you host a kindness event in your area?

Interested in staying up to date with AMF's support network
and learn more about important issues with young adult grief?
Sign Up Today
Looking to help AMF continue to support, empower, and connect
grieving young adults from coast-to-coast? Join our efforts!
Donate Today