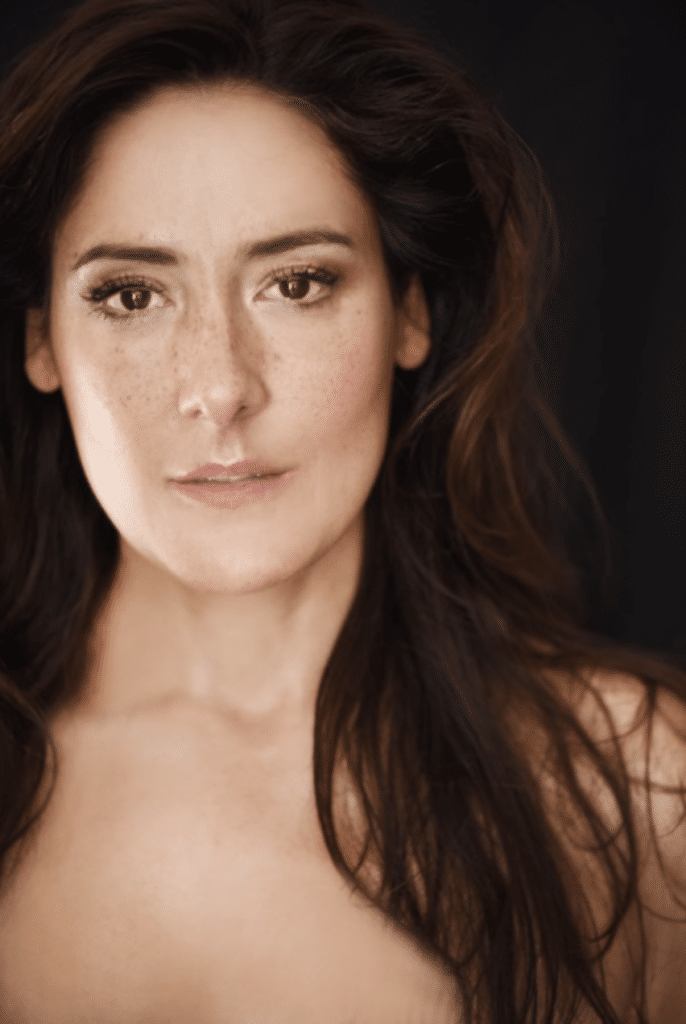 Alicia Coppola
In this episode, Alicia Coppola introduces her book, Gracefully Gone, and gets real about how her grief journey has changed her life and encourages all of us to "be loud" when it comes to grief.
Plan on seeing a lot of Alicia Coppola in 2019! Alicia is starring on the recently premiered CBS ALL ACCESS Why Women Kill, created by Marc Cherry. Alicia plays Sheila Masconi, a 1963 Brooklyn Girl, with a heart of gold and a mouth from the gutter, opposite Ginnifer Goodwin. Well known to TV audiences for the cult CBS show "Jericho," she also recently reunited with one of the writers/producers from "Jericho" where she starred as Dr. Ana Castillo on the action/adventure blockbuster series Blood And Treasure which premiered in June. Coppola has also joined the cast of Fox's "Empire" for season's five and six in the recurring role of Meghan Conway.
Coppola was most recently seen in a recurring role on the 6th and 7th seasons of Showtime's "Shameless" as the gutter mouthed Sue.  She has starred in television series TNT's "Bull," NBC's "Cold Feet" and "Trinity" to name a few. She has recurred on CBS's, "NCIS" and "NCIS LA,"  ABC FAMILY's "Nine Lives Of Chloe King" and USA's "Common Law" among many other shows. Coppola began her career with the role of Lorna Devon on NBC's long running soap opera "Another World" and is highly recognizable for her guest-star roles on FX's "Sons Of Anarchy," CBS's "Criminal Minds," the iconic role of Talia Hale on MTV's "Teen Wolf," CBS's "CSI"and "Two And a Half Men," NBC's "Law And Order; Criminal Intent," "Crossing Jordan," USA's "Suits." On the big screen some of her credits include National Treasure 2: Book Of  Secrets and We Are Your Friends.
You might also know Alicia's voice as she has an extensive voice over career, as the tag voice of Acura, voice of Kikkoman, Publix, the trailer of Pedro Almodovar's Volver, and "She Hulk" in the Iron Man games to name just a few.
Coppola is also a published author. Her book Gracefully Gone was published in 2013. Itis a decade long dialogue between her father Matt, and Alicia as he lay dying from brain cancer while she struggled to grow up within that murky shadow.  It is a fusion of two journals; her father's writings from his 1980 diagnosis until his 1983 remission and her journal from 1989-1991 as she cared for him until his passing.  In 2018, Coppola wrote, directed and starred in Between Us, a short film based on her book. It has won Best Comedy/Dramedy at The 2018 London Independent Film Festival and Best Short Narrative at The 2019 My Hero International Festival.
Coppola is from Long Island, NY and holds a Bachelors Degree from NYU in Political Anthropology and Philosophy.  She currently lives in California with her husband and their three daughters. Coppola is A Global Ambassador for The Elisabeth Kübler Ross Foundation, is an advocate for Actively Moving Forward (AMF), a HealGrief program, and holds a position on the Board of Directors for HealGrief.