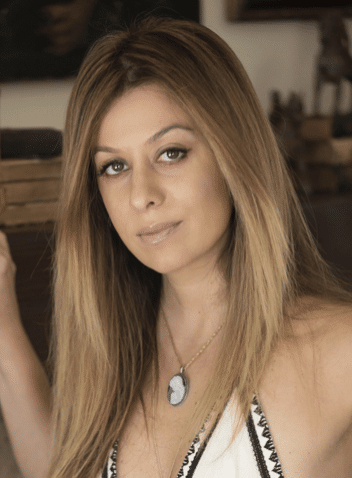 Colet Abedi
In this episode, Colet shares her personal story with grief, how it changed her life, and changed her too. She speaks about how others were waiting for her to be back to herself. They didn't understand that her grief journey and its impact on her life had forever changed her.
After publishing her first article in a national magazine when she was fifteen, Colet Abedi knew she wanted to tell stories. She's now an American novelist, screenwriter and television and film producer based in Los Angeles.
Abedi was head writer and show-runner for the FOX-owned MyNetworkTV serials, American Heiress and Fashion House where she wrote and oversaw over 100 episodes of the telenovelas. She was the creator and executive producer of Unsealed: Alien Filesand Unsealed: Conspiracy Files, which originally ran in syndication for four seasons with over 100 episodes, and is now on Netflix.
Colet is the co-author of the bestselling young adult fiction trilogy, The FAE Series. Abedi's first solo contemporary romance novel was released in March 2014 and is titled, Mad Love and was a bestseller.
Since then she has written seven contemporary romances with her eighth, Trouble, to be released in 2020. Abedi's solo debut young adult dystopian science fiction novel, Breed, will be released in 2020 and Birthday, set to be released in 2020. 
Abedi has recently co-produced the feature documentary, The Medicine, which follows one of the youngest spiritual leaders in Colombia, Taita Juanito Chindoy Chindoy. The film is set to release in 2020.
Currently, Colet has a television project in development with the West Point Military Academy and A&E Studios, as well as a movie of the week with Lifetime with her production company, 04 Entertainment.
She sits on the board of directors for HealGrief, a national network for grieving young adults and bereaved individuals, is on the advisory board for Jade Recovery, a foundation dedicated to helping those struggling with mental health issues as well as a Member of the Brain Trust Committee for John Wayne Cancer Institute.