HealGrief® is a social support network that is there when everyone else goes away and the real grieving begins. Everything we do is inspired by our core belief that no one should ever grieve alone. HealGrief® provides the tools and resources to guide one's journey with grief into healthy personal growth.
One-on-One Support
Many understand the importance of support during one of life's most difficult times, bereavement. That's why here at HealGrief®, we offer a plethora of information, resources, and services, with our newest being grief coaching. A HealGrief Coach's main objective is to help you plan for the future in a purposeful and meaningful way after your person has died.
Let's Talk Death
HealGrief® takes the taboo out of death. Here, we recognize that support is necessary to one's healthy grief journey, and we are not afraid of having end-of-life conversations. Whether through our social media venues or in-person seminars and training, our community finds inspiration, hope, and validation in their grief during their grief journey.
ActivelyMovingForward® (AMF) and the AMF App
It is estimated that nine people will be profoundly grieving for every death. Actively Moving Forward® (AMF) is a national network that supports, connects, and empowers grieving adults. With distinct communities, one for young adults aged 18-30, the other for those over 30, we meet our members where they are in their life cycle.
Resources
HealGrief® understands the benefits of additional support during one's journey with grief. Yet, few know where to begin to find them. Here you will find a comprehensive database of resources to assist in your journey.
The Loss Project
The Loss Project is a merging of psychology and photography, an artistic exploration of the human condition as it relates to loss. We understand that such feelings are normal, change over time, and are ripe for artistic expression.
Facilitated Virtual Support
Grief is so often misunderstood. This misunderstanding often leads to a feeling of isolation and loneliness. Yet, it doesn't need to be that way anymore. Connect on a whole new level. Be heard, feel understood and connect with others who understand.
HealGrief® believes that those gone before us should forever be remembered. This extraordinary platform offers valuable ways to celebrate and honor your person. Whether it be a celebration of life or a candle to remember, we invite you to explore ways that might feel right for you.
No One Should Ever Grieve Alone Anymore!
Where individuals connect, support and empower each other through one of life's most difficult times, bereavement.
If you are a grieving and 18 years of age or older, then the AMF App is for you.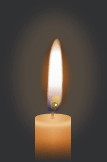 Georgia Carter
In Celebration
Of Your Life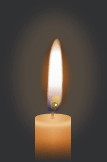 Michael Horst
In Memory
Of Your Birthday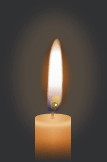 JEITSHEWA SCAIFE
In Celebration
Of Your Life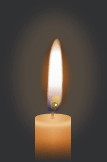 Dorothy Burns
In Memory
Of Your Birthday
HealGrief® is a social support network for people who are grieving, bereaved or for those just wanting to support them.
With an average of two people dying every second, we have the potential to serve the millions of those left behind.
As a non-profit, we are reliant on the generosity of others to maintain our services.
Please help us continue our work to ensure that no one should ever need to grieve alone.
Your participation also helps us attract and inspire strategic partnerships and foundations
to partner with us to further advance grief awareness and the need for grief compassion throughout the United States.
Choose your Gift Type Today