Why AMF…Because We Get It!
1 in 3 college students experience a loved one's death or a loved one's diagnosis of a terminal illness.
AMF, short for Actively Moving Forward, connects and empowers grieving college students. These students support one another with peer-led grief support groups as well as participate in community service events in memory of their loved ones, and by doing so, they raise awareness about the needs of grieving young adults across the country.
Webinar Series
Grief…Honestly Spoken!
Presented by: Alicia Coppola, Actress, Author, Wife and Mother of Three
Alicia knows grief to well. At the young age of 12, she learned of her father's diagnosis, cancer. Living with his disease for 10 years, Alicia was among the 1 in 3 grieving college students as she struggled to balance the burdens of being in college while caring for her father during his end-of-life. During this taped webinar, Alicia answer your submitted questions in the most candid and honest way, recalling her own experience and feelings about love, death and grief.
This webinar, hosted by AMF, a HealGrief program.
This webinar is FREE!
This webinar is currently being edited and will be available soon.
Recommended Reading
We Get It
A collection of 33 narratives told by students and young adults wanting to share their stories, making a difference in the lives of future grieving students.
Gracefully Gone
A young girls journey as she cares for her hero (her father) as he begins his journey to end-of-life and she begins hers, to womanhood…A story so intimate, yet you share so openly.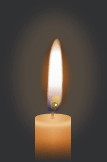 Todd Ison
In Celebration
Of Your Life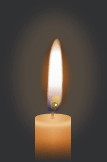 Anna Driggers
In Memory
Of Your Birthday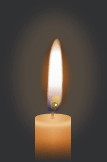 Lamar Cox
In Celebration
Of Your Life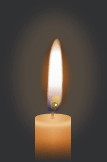 Joseph "Joe" Martin Camp Jr.
In Memory
Of Your Birthday
Many people, especially those for whom the pet is a constant companion, confide in their animals, talk to them throughout the day, give and receive deep affection, and come to count on their presence as a critical part of the day. So when your beloved pet dies, it's not unusual to feel overwhelmed by the intensity of your sorrow.

When you shop at smile.amazon.com,
Amazon donates.

Text message using a
credit card the word
HealGrief to 56512
OR
For one time donation of
$10, simply fill in the blank below
Please select a state on the map below to view the resources available in that area. For a list of national resources, please click here.