Upload a photo
Use the Trash icon to delete
Use the Pencil icon to edit or crop your image
Allowed extensions: JPG, JPEG, PNG, GIF
Candles Lit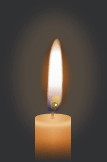 Delores "GG" Airington In Celebration Of Your Life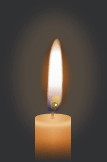 Delores "GG" Airington In Memory Of Your Birthday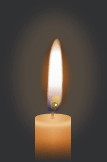 Delores "GG" Airington In Celebration Of Your Life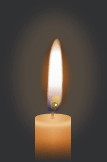 Delores "GG" Airington In Memory Of Your Birthday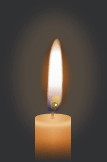 Delores "GG" Airington In Celebration Of Your Life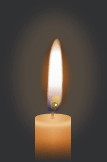 Delores "GG" Airington In Memory Of Your Birthday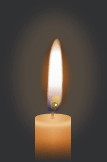 Delores "GG" Airington In Celebration Of Your Life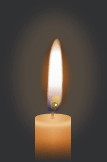 Delores "GG" Airington In Memory Of Your Birthday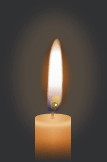 Delores "GG" Airington In Celebration Of Your Life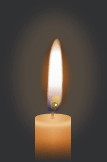 Delores "GG" Airington In Memory Of Your Birthday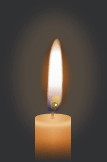 Delores "GG" Airington In Celebration Of Your Life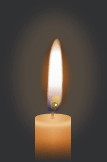 Delores "GG" Airington In Memory Of Your Birthday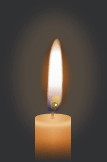 Delores "GG" Airington In Celebration Of Your Life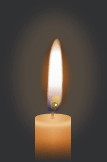 Delores "GG" Airington In Memory Of Your Birthday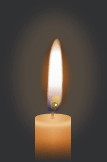 IMPORTANT: This Memorial is in draft mode. To complete, change the memorial status from "draft" to "publish".
Delores "GG" Airington
Place of birth: Chickasha, Oklahoma
Delores "GG" Christeen Airington was born in Chickasha, Oklahoma on December 23, 1930 to Ruth Pauline Wallace (Brooks) and James Harden Brooks. Delores met and married the love of her life, Stanley Everet Airington on July 19, 1946 in Montique, Texas. Stanley and Delores created their home in Chickasha, Oklahoma where they had three children. Everett "Short" Airington, Sammy "Spud" Airington, and Ada "Snucks" Buchanan.
Delores and Stanley moved to Norman, Oklahoma in 1966 to be closer the J.D.McCarthy Center where "Spud" attended school. Delores took care of "Spud's" every special need for 33 years. After "Spud" passed away in 1981, Delores when to work for the University of Oklahoma as a U.S.P.S Postal Training Center's housekeeper at the Sooner Hotel and Couch Tower. She enjoyed working as a housekeeper for 10 years, and often shared memories of co-workers and taking breaks in the basement of Couch Tower. In 1991, when the Postal Center closed and moved to their currently location, she retired from the University of Oklahoma.
Delores and Stanley were very active members of the Loyal Order of the Moose Lodge #1799 of Norman, Oklahoma. Friends and family looking for Delores could always find her playing bingo, attending formal ceremonies for the Women of the Moose, or gliding around the dance floor every single Friday and Saturday night for the many local bands who entertained the lively bunch at the Norman Moose Lodge.
In 1999, Delores' second great-grandchild was born, who would live less than two miles away. Delores and Stanley insisted that there was no need for daycare, that they could take care of a baby. While this would curtail their activities at the Norman Moose Lodge, and both were already in their 70's but were very excited to be staying in home with a newborn baby. Delores decided then she would now be known as GG for great grandma to clear up any confusion this new baby might have about who she was and what her role would be. For 12 years GG kept two great grandchildren every day and thoroughly enjoyed every single moment of being "Great Grandma GG". Those memories will be forever cherished by many.
GG's favorite pastime was visits to Oklahoma Casinos, Riverwind in particular. GG was always excited at the prospect of a trip to the casino especially if her family was going with her. GG was even able to spend several hours at Riverwind the day before she passed away.
GG is preceded in death by her loving husband Stanley E. Airington who passed away February 28, 2008, and Sammy Charles "Spud" Airington who passed away January 4, 1980. GG is survived by her son and his wife, Everett and Margie Airington of Norman, OK; her daughter and her significant other, Ada Buchanan and John McMachen of Desert Hot Spring, CA; two granddaughters and their husbands, Patricia and Doug Sheets of Lincoln, CA; Brenda and David Rhodes of Moore, OK; one grandson, Steve Airington of Norman, OK; and five great-grandchildren, Ryan Barnes of Rosebill, CA; Britney and Brianna Powell of Moore, OK; Marin and Lochlan of Lincoln, CA.
GG will be dearly missed by her family and friends. She was a feisty, amazing woman. GG passed away April 18, 2015 due to complications of COPD. She was 84 years young.
A memorial service will be held at Dibble Cemetery on Saturday, April 25, 2015 at 2:00pm, where she can be put to rest beside her husband of 62 years.