Upload a photo
Use the Trash icon to delete
Use the Pencil icon to edit or crop your image
Allowed extensions: JPG, JPEG, PNG, GIF
Candles Lit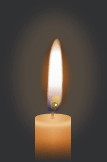 Marie-Claire Miller In Memory Of Your Birthday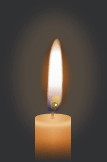 Marie-Claire Miller In Celebration Of Your Life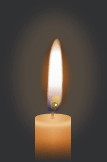 Marie-Claire Miller In Memory Of Your Birthday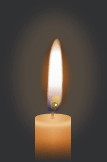 Marie-Claire Miller In Celebration Of Your Life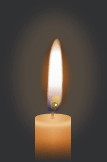 Marie-Claire Miller In Memory Of Your Birthday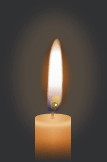 Marie-Claire Miller In Celebration Of Your Life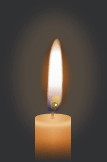 Marie-Claire Miller In Memory Of Your Birthday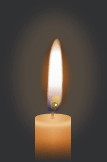 Marie-Claire Miller In Celebration Of Your Life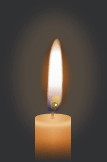 Marie-Claire Miller In Memory Of Your Birthday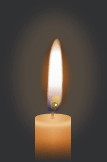 Marie-Claire Miller In Celebration Of Your Life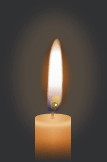 Marie-Claire Miller In Memory Of Your Birthday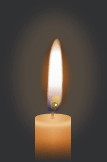 Marie-Claire Miller In Celebration Of Your Life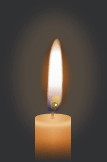 Marie-Claire Miller In Memory Of Your Birthday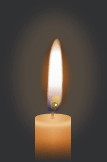 Marie-Claire Miller
IMPORTANT: This Memorial is in draft mode. To complete, change the memorial status from "draft" to "publish".
Marie-Claire Miller
Place of birth: None
Marie-Claire was born in Jargeau, France, on August 25, 1940, daughter of Georges and Marie Louise Baudin and middle sister to Micheline, Monique, Marie-Noelle and Marie-Christine. Her devotion to the people she cared about is the character trait that best distinguished her in life and for which she will long be remembered. She always deflected attention from herself, preferring instead to visit, speak with, listen to, tend to and keep in touch with others whom she held dear.
She met her husband, Stephen B. Miller, in France during his US Army tour of duty. Demonstrating remarkable courage, at age 27, Marie-Claire left her beloved France and close-knit family to embark on a new life with Steve in America. She moved to the United States knowing no one but her husband. Yet she bravely embraced her new language, new country and new religious traditions and created an amazing life with Steve, to whom she was totally devoted for 48 years.
Marie-Claire and Steve loved to travel and loved adventure. They enjoyed spending time together at concerts, the theater, art shows and the movies. Marie-Claire even sat through hundreds upon hundreds of hockey games, not because she loved hockey but because Steve loved hockey and she loved Steve.  Her devotion to a friend with whom she worked with in Orleans, Leone Tanner, was rekindled at a Charles Aznavour concert in 1967 and their friendship was sustained through a running, almost daily conversation for more than 48 years.  Her continued contacts with her French friends in Club Amite, and with members of her bridge groups over the years were all part of her life.
Her three daughters—Corinne, Valerie and Sandra—also were beneficiaries of Marie-Claire's sincere devotion and boundless energy.  She never missed a ballet recital, swim meet, talent show, track meet, tennis match or piano recital. Marie-Claire raised her girls—so close in age and sometimes trying —with patience and love. Later, she extended that warmth to her sons-in-law Kevin Smithen, Adam Hochman and David Rosenband.
Marie-Claire's devotion was perhaps most evident in her role as Mimi—grandmother to her eight grandchildren: Chloe, Felicia and Scarlett Smithen: Ian and Drew Hochman; and Margot, Spencer and Paula Rosenband. While many grandparents are content to lend an occasional hand or babysit a grandchild every now and again, Mimi took this job to the next level. She (and Steve) were "frequent fliers" on the highways between Rockville, MD, and New York and New Jersey, ensuring they stayed in close touch with the family's next generation. During these visits, Marie-Claire would often get down on the floor with her grandchildren to color, do puzzles and play games and cards.
In August 2015, the entire family spent a week together at the Jersey Shore to celebrate Mimi's 75th birthday, and she had an amazing week that the family will treasure forever. She loved the beach and with youthful exuberance, she built sandcastles and jumped in the waves with all her grandchildren.
Marie-Claire was also incredibly devoted to her family in France. Notwithstanding the distance that separated them, she stayed in constant contact with her sisters, in later years aided by e-mail and Web-based telephone calls. She and Steve would get back to France every year or two and visit with her sisters and other relatives. When she was there, it was as if she had never left.
All of Marie-Claire's friends basked in the sunshine of her devotion as well—her tennis group, her bridge group, friends from Luxmanor and, of course, her French group. From her name, to her beauty to her accent that never truly disappeared, Marie-Claire will always be remembered for being French. Despite living in the United States for 50 years and eventually becoming an American citizen, she never lost her French identity. She loved being part of the French community in Washington, DC, taking her children to the old French Embassy to celebrate Bastille Day and singing "La Marseillaise" with her French compatriots.
Marie-Claire Miller died suddenly on Sunday, December 20, 2015, in Miami, FL, of natural causes, with her husband Steve at her side. Their daughter Sandra Rosenband and family friend Roger Balsam delivered eulogies at her funeral on December 23. After the service and especially when friends came to pay their respects, the one common thread in their conversations was that Marie-Claire "was a lady."  That was extremely comforting for family members because they always felt that when Tom Jones made a hit record with Paul Anka's song, "She's a Lady," he must have done so because he knew her.  Marie-Claire is buried in Norbeck/Judean Memorial Gardens in Olney, MD. Family and friends will remember fondly this petite, vivacious woman with a heavy French accent as a devoted wife, mother, grandmother, sister and friend.
To view this legacy story in French, visit www.americansall.org/node/553032