AMF Professional's Network, a national network is here for you too.
Join us and other professionals to feel connected, supported, and empowered while addressing the needs of grieving young adults ages 18-25!
Over the last decade, there have been a tremendous amount of resources that have gone into benefitting grieving children. These resources seem to disintegrate at the age of 17-18 years old when a child is now considered a young adult. Although considered a young adult, it is important to note that they are still working on hitting developmental milestones, and their brains are not yet fully developed until around the age of 25.
This young adult population is most vulnerable in the face of a life-changing event, such as a death. They seek more than ever, a way to connect with others; they need the support and learned coping skills to obtain a healthy personal growth; and they want to be empowered to "actively move forward" through their grief.
Whether you are already serving grieving young adults or looking to start, AMF has created the AMF Professional's Network, a new outlet for you to connect with other like-minded professionals to have a conversation about the challenges and benefits of serving grieving young adults.
Actively Moving Forward® (AMF) hosts FREE quarterly web-based forums focusing on a variety of topics surrounding the grieving young adult. During our forums we continue to answer questions on how we can better serve and support this forgotten population!
This is more than just local support, it's about helping grieving young adults fulfill their potential during one of life's most difficult times, their grief journey.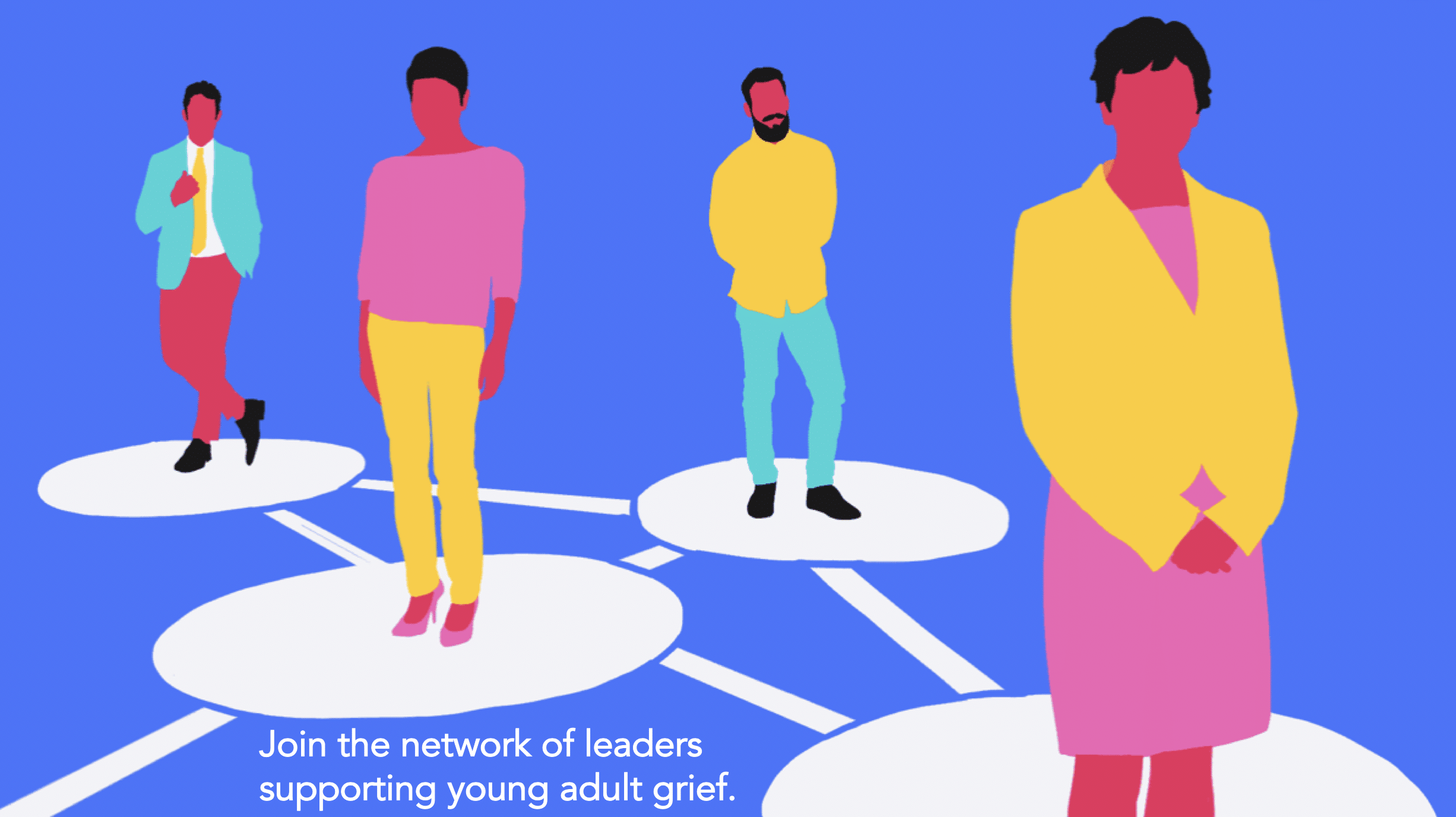 ---
Looking to connect directly with other AMF Professional's Network members?
Become a AMF Professional's Network founding member by joining our Facebook group today!
---
If you would like to stay up-to-date on AMF news and programs, please sign up for our newsletter below.
Actively Moving Forward® (AMF), a HealGrief® program is a national network that connects, supports and empowers grieving young adults, ages 18-25.