Upload a photo
Use the Trash icon to delete
Use the Pencil icon to edit or crop your image
Allowed extensions: JPG, JPEG, PNG, GIF
Candles Lit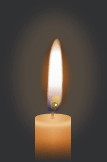 Rosalie Broderick In Celebration Of Your Life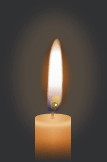 Rosalie Broderick In Memory Of Your Birthday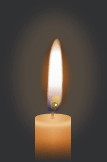 Rosalie Broderick In Celebration Of Your Life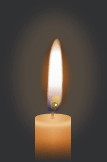 Rosalie Broderick In Memory Of Your Birthday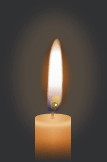 Rosalie Broderick In Celebration Of Your Life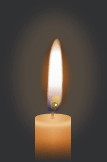 Rosalie Broderick In Memory Of Your Birthday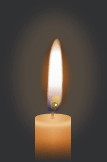 Rosalie Broderick In Celebration Of Your Life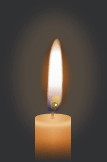 Rosalie Broderick In Memory Of Your Birthday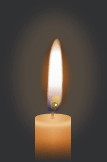 Rosalie Broderick In Celebration Of Your Life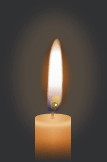 Rosalie Broderick In Memory Of Your Birthday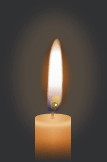 Rosalie Broderick In Celebration Of Your Life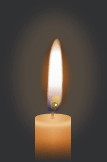 Rosalie Broderick In Memory Of Your Birthday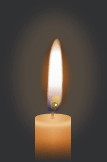 Rosalie Broderick In Celebration Of Your Life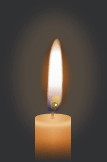 Rosalie Broderick In Memory Of Your Birthday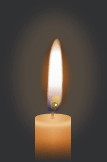 Mommy Poo From Sheila and S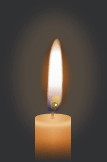 Rosie Broderick Always remembered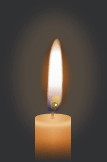 Rosalie Broderick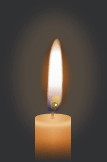 Rosalie Broderick We love you Mom Rest in Peace
IMPORTANT: This Memorial is in draft mode. To complete, change the memorial status from "draft" to "publish".
Rosalie Broderick
Place of birth: Seattle
Religious affiliation: Other
Rosalie Eleanore Broderick , passed away on her 85th birthday peacefully at home after a long arduous battle with COPD and congestive heart failure.
Here is her Story…………
Mom was born in West Seattle To Albert and Vera Smolarick on February 9th, 1930 and resided here until her passing on February 9th 2015.. one hour into her 85th BIRTHDAY!.. she made it to 85! what a fantastic gift.!!!
Rosalie attended West Seattle High school until 1948.
Throughout her years,she had very interesting jobs. She worked at Boeing in the "tool" department during WW11,bloodied her hands and fingers making burlap bags for BEAMIS bag co. ,made FIG NEWTON cookies at Nabisco , was an assistant to a private Eye at PINKERTON detective agency and Drove taxi cab thru the streets of Downtown Seattle and dabbled in the world of gems & jewelry at Weisfields jewelers . Mom Received her real estate license, and sold Watkins and Stanley home products from her dining room. It wasn't until the mid 1970's that she found her calling and decided to make a career out of being a school bus driver for LAIDLAW in Southpark and stayed there until her retirement in the late 90's.
Rosalie had three daughters Sharon, born in 1959 ( previous marriage ) Sheila in 1961 ( previous marriage ) & Shannon, 1967 ( current marriage).
Mom loved to party, one of her favorite pastimes was going out dancing all decked to the 'NINES' .Never leaving the house without her matching purse and high heels, gloves and a fresh coat of RED lipstick!
( "a proper lady always adorns herself accordingly…")
As she made her way to parties and events , her stories were packed full of adventure. Celebrating when the navy fleet would come to port ,to big band dancing, from Golf tournaments in Ocean Shores to Eagle conventions in Reno and Vegas.Her favorite musicians were Glen Miller , the Andrew sisters, Dean Martin and Elvis Presley.
Mom had a wonderful talent of singing and piano playing and could whistle like a majestic bird in song.
In 1966, while driving taxi cab , the graveyard driver she shared the taxi with ,left the car a disaster after his shift,.she promptly told him off , complained to management and that night driver left a single red rose on the dashboard of the clean taxi….. and mom and dad's relationship was born..
Richard and Rosalie were married in 1967 and welcomed their daughter Shannon into the world that same year.
After their marriage they threw themselves into the community , participating in various activities and starting a Girls drill team for under privileged youth in the local area. Joining the F.O.E and being active in the Auxiliary. She loved to be the MOM for all the girls in our drill team.
BUT, her most FAVORITE THING OF ALL TIME WAS…..Wait for it…
DISNEYLAND!
yes, that's right. we took Vacations to Disneyland all the time.. Disney was in her blood!…She loved Minnie and Mickey Mouse… she loved Pirates of the Caribbean, It's a small world…The Jungle Cruise and the haunted mansion. Her favorite Disney song would always bring tears of joy to her eyes.
Pinnochios: "When you wish upon a star…. "
She never wanted to leave that magical land.
Rosalie is preceded in death by her Parents Albert and Vera Smolarick and oldest Daughter Sharon & son in law Jim Fisk. She is survived by her loving husband of 48 years Richard Broderick, 2 daughters Sheila ( Dean ) and Shannon, 2 grandsons Albert and Clint and one Great granddaughter Ilianna.
Mom had a great life ,and we are privileged to have been apart of it…
Rest in Paradise
your in your own magical castle now..
loving wife, mother and best friend
Rosalie Broderick