Upload a photo
Use the Trash icon to delete
Use the Pencil icon to edit or crop your image
Allowed extensions: JPG, JPEG, PNG, GIF
Candles Lit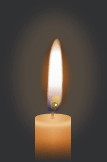 Leo Pacquing In Celebration Of Your Life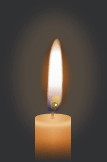 Leo Pacquing In Memory Of Your Birthday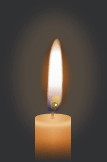 Leo Pacquing In Celebration Of Your Life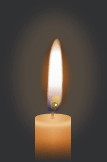 Leo Pacquing In Memory Of Your Birthday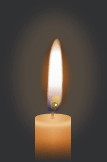 Leo Pacquing In Celebration Of Your Life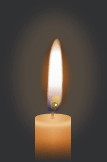 Leo Pacquing In Memory Of Your Birthday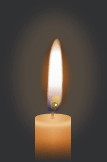 Leo Pacquing In Celebration Of Your Life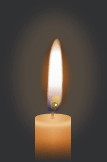 Leo Pacquing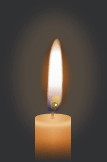 Leo Pacquing In Memory Of Your Birthday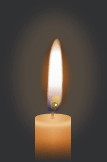 Leo Pacquing In Celebration Of Your Life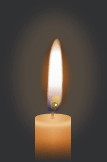 Leo Pacquing In Memory Of Your Birthday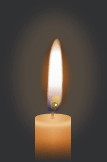 Grandpy Love, Darci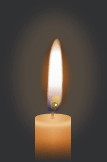 Leo Pacquing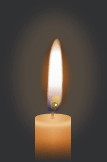 Leo Pacquing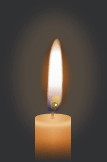 Leo Pacquing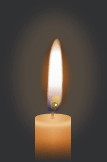 Leo Pacquing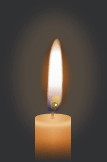 Leo Pacquing
IMPORTANT: This Memorial is in draft mode. To complete, change the memorial status from "draft" to "publish".
Leo Pacquing
Place of birth: Tuguegaro, Philippines
Religious affiliation: Christian
The Pacquing family immigrated to the U.S. after WWII, and Leo was always so proud of his father, who was honored as a WWII hero with a  Purple Heart.  The family settled in California and worked hard to overcome hardships due to prejudices of that day in addition to arriving in a new country with very little.  Leo grew up with close connections to his older brother and his cousins.  Leo was later proudly called to serve his country as a soldier in the army during the Vietnam War.
Following the war, Leo discovered his "dream job" as a Fish and Game Warden in California's lower Sierra mountains near Glennville, CA.  Leo was always at home while out in wild nature and loved adventure.  Also, service and protection were always at the core of what Leo felt called to do, so this job became his passion.  During this time, Leo and his previous wife raised a family of four children in the mountains and enjoyed hiking, biking, fishing, camping and anything outdoors.  A big change came though when new supervisors presented challenges that weren't totally unfamiliar to Leo as the "first brown" Game Warden.  Leo left and continued service in law enforcement as a Department of Motor Vehicles Investigator in Bakersfield, CA for several years until he retired.
Leo described himself as a proud and blessed father.  He taught his children many lessons about life and the great outdoors.  His children could always expect to have a fun adventure with their "daddy-o," which he liked to be called.  Leo gave his children fond memories of camping and fishing in the mountains, biking in the crisp mountain air, surfing the mesmerizing waves of the ocean and exploring nature and life.
Leo has always loved to make people laugh and see them smile – he would even joke to call him O-Leo!  His friends were so very important to him.  His gentle heart, adventurous spirit and jolly sense of humor flows from his unwavering joy that is at the core of his spirit and grounded in his faith.  This always made it possible for Leo to always find a friend everywhere he went. Leo truly treasured the friendships he made.
Leo was dedicated to the Christian faith and was ecstatic about his relationship with God. People could often hear him proclaiming "PTL-Praise the Lord!"  It was of the utmost importance that he stayed "Christ-Centered," and he said he felt blessed knowing that his children are "Christ-Centered" as well.
This parting is only temporary, but it is with a heavy heart that we say goodbye to Leo, as his joy, love and beautiful, free spirit touched so many lives.  His legacy will continue on in the stories and memories he gave us as we shared this journey of life.
Funeral Notice Detail
The cherished, fun-loving soul of Leo Pacquing left his body on Monday, November 26, 2018 at his home in Costa Mesa, California. Leo had been battling the troubles of congestive heart failure after experiencing multiple strokes and surgeries. He courageously faced these challenges with strength from his unshakable Christian faith, encouragement from friends and family, and his wonderful sense of humor. He is predeceased by his son, Hayden Pacquing. He is survived by his son, Brandon Pacquing, his daughters, Makali Pelton and Breanne Zirkle, and his brother, Leonard Pacquing.

Leo will be greatly missed by his family and many friends. Leo's final wishes were to be laid to rest as a veteran where his parents are also buried.

Funeral services will take place at the following: Riverside National Cemetery 22495 Van Buren Blvd., Riverside, CA 92518 on the day of Monday, December 10, 2018 at 10:00am.

There will be a Celebration of Life Reception to immediately follow the funeral service at a location near Riverside National Cemetery. More details about the Celebration of Life will be available soon.
A Memorial Service will be held at
Riverside National Cemetery
22495 Van Buren Blvd.
Riverside , CA 92518
On:

Dec 10, 2018

— At:

10:00 AM