Upload a photo
Use the Trash icon to delete
Use the Pencil icon to edit or crop your image
Allowed extensions: JPG, JPEG, PNG, GIF
Candles Lit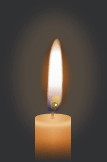 Kenneth (Ken) Ray Miller In Memory Of Your Birthday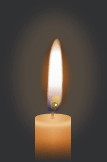 Kenneth (Ken) Ray Miller In Celebration Of Your Life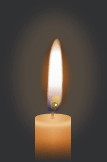 Kenneth (Ken) Ray Miller In Memory Of Your Birthday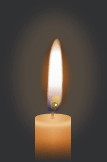 Kenneth (Ken) Ray Miller In Celebration Of Your Life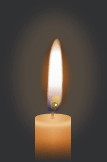 Kenneth (Ken) Ray Miller In Memory Of Your Birthday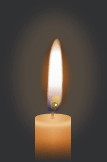 Kenneth (Ken) Ray Miller In Celebration Of Your Life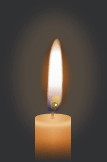 Kenneth (Ken) Ray Miller In Memory Of Your Birthday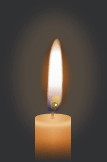 Kenneth (Ken) Ray Miller In Celebration Of Your Life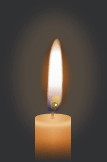 Kenneth (Ken) Ray Miller In Memory Of Your Birthday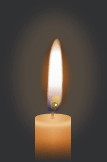 Kenneth (Ken) Ray Miller In Celebration Of Your Life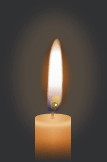 Kenneth (Ken) Ray Miller In Memory Of Your Birthday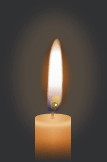 Kenneth (Ken) Ray Miller In Celebration Of Your Life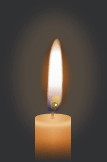 Kenneth (Ken) Ray Miller In Memory Of Your Birthday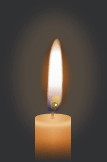 Kenneth Miller
IMPORTANT: This Memorial is in draft mode. To complete, change the memorial status from "draft" to "publish".
Kenneth (Ken) Ray Miller
Place of birth: Clovis, New Mexico
Religious affiliation: Catholic
Kenneth Ray Miller Born in Clovis, New Mexico to : Franklin and Easter Fern (Beck) Miller on 24 January 1942. He graduated from Clovis High School. Entering the United States Navy during the Vietnam Era and attended New Mexico State University in Las Cruces, New Mexico under the G.I. Bill.  On 1 July 1979, Kenneth Ray married Deidre Renee McDaniel in Roswell, New Mexico at his parents' home.  They made their home in Las Cruces,  New Mexico.  They had 2 daughters,    Leona-Marie E.  Ebler (Kenneth Paul) and Rosliann ME Miller (Kevin Martin ).  Kenneth worked at Brewer Oil Shell stations for 18 years. Kenneth has  2 grandsons : Andrew James Ebler (NM) and John Franklin Ebler (Guam).  He is survived by the Family, his  loving sister:  K.E. (Elaine),  and his namesake/nephew: Robert Ray (Lisa). The  Bush children and grandchildren. Favorite Aunt: Becky "Lois" and (Cousins) Whitney,Noel,Nora Lee, and Nancy Johnson. Cousin Judy of Santa Fe, NM. Favored Niece: Joshlinn Dawn McDaniel (whose son, Caleb Patrik Caro, passed away in January 2016). Nephews : Dustin and Ryan McDaniel and families. Brother in laws: Kenneth "Dusty" (Mary) McDaniel , Donald "Donnie" and Jeffrey "Jeff" Landers and families.  Sisters in law: Patricia (Pat) McDaniel, Lauri Landers,  and Leslie Scannell with their families.  Mothers in law: Rosaland Crawford (Denver) and Pat (Spinney) Landers McDaniel.  Preceded in death by his grandparents, parents, Fathers in law: John (Johnny) McDaniel and Kenneth D. Crawford. One (infant) Sister in law: Shari Lynette McDaniel. Aunts, Uncles, and Cousins. Also one grand nephew : Caleb Patrik Caro. May all the Dearly Departed Rest in Peace!
Kenneth is also mourned (by all who knew him) as a Clerk-Cashier @Brewer Oil, Eucharistic Minister@IHM Cathedral, volunteer @ Our Lady of Guadalupe Prayer Center, or "as just a quiet man whose life continues to speak volumes to the many who knew him!"
Kenneth Ray Miller Services set  for18th December 2016 Holy Cross Retreat Center Chapel 600 Holy Cross Road Mesilla Park,NM 88004. Pre-reception 6:00 pm Holy Rosary 6:30pm Holy Mass of Resurrection 7:00 pm in the New Chapel.  Our Lady of Guadalupe Secular Franciscan Fraternity of Las Cruces will assist and Fr. Thomas (Tom) Smith, OFM Conv will officiate. In lieu of flowers, donations in Ken's Memory to: Holy Cross Retreat Center are requested.
Military Burial with Honors National Cemetery 501 N. Guadalupe Street; Santa Fe,NM 87501 on December 21, 2016 at 12:45 pm with Chaplain Kenneth (Dusty) A. McDaniel presiding onsite. Leona-Marie E. Ebler and Rosliann ME Miller will be present to receive the flag on behalf of their Mother: Deidre R. Miller of Las Cruces, NM. I understand that times and distances prevent traveling.