Upload a photo
Use the Trash icon to delete
Use the Pencil icon to edit or crop your image
Allowed extensions: JPG, JPEG, PNG, GIF
Candles Lit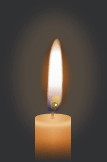 Kathy Spalding FROM YOUR SAILOR BUDDY JOHN CAMDEN, MAINE - KEY WEST ETERNALLY YOURS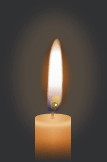 Kathy Spalding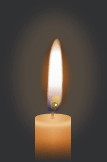 Kathy Spalding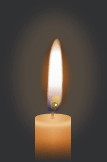 Kathy Spalding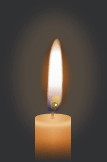 Kathy Spalding You are dearly missed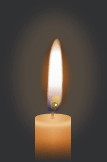 Kathy You will be missed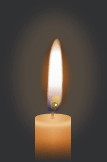 Kathy Spalding Your talent will be missed by all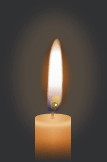 Dear Friend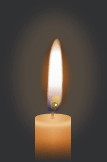 Kathy Spalding
IMPORTANT: This Memorial is in draft mode. To complete, change the memorial status from "draft" to "publish".
Kathy Spalding
Place of birth: Nashville, TN
Religious affiliation: None/Unknown
Naples, Fla. –
 Kathy Spalding, whose startlingly lifelike sculptures grace high-profile institutions from Naples to Nassau, Bahamas, and around the country, died Tuesday morning September 16, 2014 after a 17-month battle with cancer. She was 62.
 Her art and her sculpture has been recognized and collected by major national and international corporations, naturalist organizations, architects, fine art collectors, and museum patrons. Her remarkable creations may be found in such noted collections as Andrew and Jamie Wyeth, Turnberry Ocean Colony, Cleveland Clinic, Mystic Seaport Museum, NCH Garden of Hope and Courage, Oklahoma Aquarium, Bacardi, The Conservancy of SW Florida, Archer Daniels, Meadox Medical, Rollins family, Suzanne Von Liebig, MBNA, Royal Caribbean Cruise Lines, Society Expeditions, Ocean Reef Club, Sun International-Sol Kerzner,Atlantis, and others.
 Kathy was known for her detailed, life-size-and-larger bronze sculptures. She created sea and tropical life, basking elephants, swooping osprey and turtles lumbering through invisible landscapes.  She made it a point to see her subjects from multiple perspectives using actual specimens she collected as well as multiple photographs reviewing them extensively before and during her work to capture the essence of her subjects.
 Revelers at the Atlantis Casino, Paradise Island the Bahamas, experience her school of fish. Cypselurus, her Flying Fish Fountain commissioned by Sol Kerzner as an outdoor centerpiece at his famed Atlantis Resort Casino, is a vivid example of a process that requires engineering as well as artistic ability. A 50-foot wide arching display of 28 flying fish, the sculpture contains 22,000 pounds of bronze and is constructed to withstand 120 mile per hour winds. Each fish in this articulate design required as many as 18 pieces for casting.
Spalding fowl creations greet visitors to each of the neighborhoods of The Estuary at Grey Oaks off Airport-Pulling Road in Naples.
 The Conservancy has a bronze gopher tortoise and one of Kathy's eagles. One of her rare abstract sculptures sits on the north corner of Robb & Stucky International home furnishings on U.S. 41 at Third Avenue North.  Collectors and casual viewers alike admired Kathy's minute and accurate details, down to fins, feathers and wrinkled mammal skin.
 She sculpted the gates of the Naples Community Hospital  NCH Garden of Hope and Courage. The designs she created for the Garden of Hope and Courage took almost three years to finalize and now grace the garden's entrance. Two feather like sculptures each weighing about 1,500 pounds frame a 500 pound sculpture of a woman holding a hibiscus stamen. This statue has become the garden's icon known as "Bloom".
 The Nashville, Tennessee, native painted as well, in various mediums including water color, egg tempura, pen and ink and oil.  Perhaps her best known two dimensional  project was creating a 120-foot long series Southwest Florida wildlife panels that were joined for a mural at Rookery Bay's Nature Center.  The panels, entitled the Rookery Bay Continuum, depict a vast array of native Southwest Florida flora and fauna extending from beaches to bays to coastal wetlands.   The Continuum is presented permanently as a continuous image at the Rookery Bay Nature Center.   Individual panels are currently on display at Rookery Bay Nature Center, Naples, and  in the state capital building's dining room in Tallahassee.
 Her work is in many private homes as well as public institutions. Currently the Von Liebig Art Center in Naples has a three-quarter size bronze baby elephant on loan from one private collection.
 Kathy received the Conservancy of Southwest Florida highest honor, the Eagle Award. This prestigious honor is only given to people whose work exemplifies the mission of the Conservancy.
 Spalding's familiarity with nature was buttressed by travel abroad to South America, Antarctica, Tasmania, New Zealand, Australia and Western Europe. As a student she studied at Cranbrook Academy of Art in Bloomfield Hills, Michigan and later at The Pratt Institute in New York City; Cornell University in Ithaca, New York.At the University of Iowa, Iowa City, she learned engraving and bronze casting and studied engraving at Atelier Garrigues in France.
 Kathy was one of the few artists who mastered and refined the "lost wax process" used for hundreds of years to create bronze sculptures. Her work was outstanding and unique in that she developed a technique working directly in wax that afforded her the ability to create fine detailing in larger than life size compositions.
 Kathy Spalding is leaving a legacy to the City of Naples. A number of her fiberglass alligators from the fundraiser Gators Galore for the Boys & Girls Club in 2002 still stand around town. In fact Kathy is leaving a second legacy as well. A new charity fundraiser, Turtles on the Town, is in the planning stages and one or more of Kathy's sea turtle sculptures are slated to be featured.
 A private memorial gathering of Kathy's family, friends and patrons is scheduled for November 1, 2014 in Naples Florida.
 In lieu of flowers, the family is requesting a contribution be made in Kathy's name to The Lung Cancer Alliance …
                          https://donate.lungcanceralliance.org/
 Please light a candle for Kathy and also share your thoughts regarding Kathy's passing and how she touched your life.
 Please visit Kathy's wonderful work … http://kspalding.com/
 She leaves behind her husband Ken; Daughter Lara and her husband Matt;  Grandchildren Marissa and Stella;  Brother David and his wife Lamar;  Sister Marilyn and her husband Peter.
Special appreciation to Harriet Howard Heithaus of the Naples Daily News.