Upload a photo
Use the Trash icon to delete
Use the Pencil icon to edit or crop your image
Allowed extensions: JPG, JPEG, PNG, GIF
Candles Lit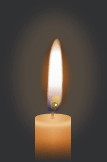 Jolene Bale In Memory Of Your Birthday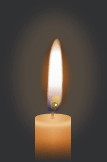 Jolene Bale In Celebration Of Your Life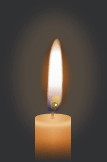 Jolene Bale In Memory Of Your Birthday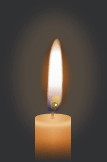 Jolene Bale In Celebration Of Your Life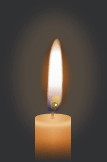 Jolene Bale In Memory Of Your Birthday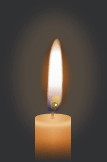 Jolene Bale In Celebration Of Your Life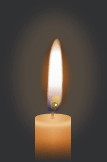 Jolene Bale In Memory Of Your Birthday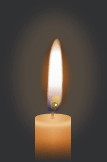 Jolene Bale In Celebration Of Your Life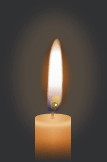 Jolene Bale In Memory Of Your Birthday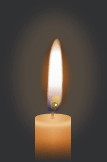 Thank you for opening your heart and home to us! We miss you Jolene Bale!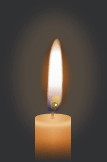 Jolene Bale You were a guiding light to many. So blessed to have known you, Erin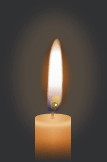 Jolene Bale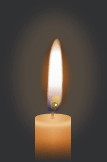 Jolene Bale
IMPORTANT: This Memorial is in draft mode. To complete, change the memorial status from "draft" to "publish".
Jolene Bale
Place of birth: Ottawa, Ontario
Religious affiliation: Christian
All services will be held at…
Pine Grove Bible Church
2144 East Acres Road
Ottawa, ON
August 25, Friday
6:00 – 8:00 PM Visitation
August 26, Saturday
11:00 – NOON Visitation
NOON – Celebration of Jolene's Life
Please stay after the service for fellowship and snacks
A Few Things about Jolene's Life from Ted.
Jolene arrived in this world at the Ottawa Civic Hospital on May 22, 1955. She was the daughter of proud parents Dwight Stoner and Evelyn Stoner. As Jolene's Dad was in the air force, they were living at the old Rockcliffe air force base. Jolene's dad was transferred every few years and they lived in France, Belgium, Germany, and finally his last posting at the now decommissioned radar base in Falcon Bridge near Sudbury. After retiring from the military, the family settled in Sudbury when Jolene was in Grade 6. Grade 7 was a bad year for Jolene. She had a mean teacher and the kids (particularly the boys) were not nice to her at all. The one bright spot was she met her true and lifelong friend Paola, who made the year bearable. Jolene had a great high school experience with many good friends. In high school, her grade 10 English teacher introduced her to the Gospel and in grade 12 Jolene accepted Jesus Christ as Lord and Savior. Jolene went on to Laurentian University to study translation. At the Laurentian Christian fellowship club, she met Ted. Three years later they were married in 1979. After marriage Ted and Jolene moved to Ted's home town of Timmins where Ted worked as a medical laboratory technician and Jolene worked as translator for the board of education. We attended a wonderful small Christian church, the Bible Fellowship Assembly. The year after we were married Jolene's dad passed away from pancreatic cancer at 61 years of age. After two years of marriage Ted decided he wanted to be a chemical engineer, so we moved to Thunder Bay where Ted attended Lake Head University and Jolene worked at Bell Canada to "bring home the bacon." We again attended a wonderful small Christian church, Westmount Gospel Chapel. June 1983 was a milestone month for Ted and Jolene. Ted started his first chemical engineering job, we had our wonderful daughter Shannon, Jolene quit her job to become a full time mother, and we bought our first house. Three years later, we moved to Toronto (job transfer) and another four years later in 1990, to Ottawa (another job transfer) at which time we started attending Carson Grove Bible Church whose congregation met in a school. Our wonderful son Kevin was born the month after we moved to Ottawa. The following year, the church moved to its own building – Pine Grove Bible Church, which we have continued to attend until the present. That was the same year Jolene's mother moved here from Sudbury. Jolene has always been very close to her mother, Evelyn, who has also always been a close part of our family. We have had wonderful years at Pine Grove. Jolene has been one of the teachers at the ladies group (Take-a-Break) for many years. She has also taught Sunday school, taught at VBS (Vacation Bible School), written a few Sunday School Pageants, and preached on Sunday mornings. The whole time at Pine Grove, we have attended a home Bible study group where we have had great time and great fellowship. Along the way, God gave us two wonderful children, Shannon and Kevin. We couldn't ask for better kids. We often said that we didn't deserve such good kids. Even though we raised them in the same way, they turned out very different. But the major thing they have in common is that they are great kids, and we are very proud of both of them. In November 2016, Jolene got word that she had pancreatic cancer. Jolene faced this with strength, faith, and no fear. Last June 5, she was admitted to the Ottawa General Hospital, then a week later to the Ottawa West Hospice. While there, we still had good times. Ted visited her everyday and many people from Pine Grove would also come to visit. Her son Kevin also visited her at least twice per week, and Shannon came back from Halifax a few times to visit her as well. Many people would drive Evelyn (now 97 years old) to the hospice in the morning for a visit. The love, support and encouragement we have gotten from our Pine Grove family (and yes, you are all family) has been incredible. I don't know how we could have made it through without you. On August 21, Jolene passed from this world into the presence of her Lord and Savior. I miss her terribly as do the rest of her family. We had the most wonderful 38 years of marriage. But I am comforted knowing that I will see her again in Eternity.