Upload a photo
Use the Trash icon to delete
Use the Pencil icon to edit or crop your image
Allowed extensions: JPG, JPEG, PNG, GIF
Candles Lit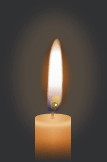 Jean Daniel Pointet In Celebration Of Your Life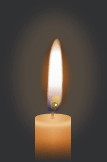 Jean Daniel Pointet In Memory Of Your Birthday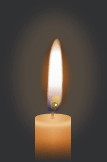 Jean Daniel Pointet In Celebration Of Your Life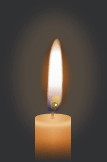 Jean Daniel Pointet In Memory Of Your Birthday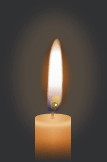 Jean Daniel Pointet
IMPORTANT: This Memorial is in draft mode. To complete, change the memorial status from "draft" to "publish".
Jean Daniel Pointet
Place of birth: Zurich, Switzerland
Religious affiliation: Protestant
Dr. Jean Daniel (JD) Pointet, 79, left this earthly plane on April 19, 2021 after a short battle with cancer at Mission Hospital in Asheville, NC.  He was of Protestant faith, baptized in an Anglican Chapel in Wengen, Switzerland. He was a beloved husband, father, grandfather, step father and a friend to many who knew him.  He was the life of the party and many a tale was told and wine imbibed. He loved life to the fullest and that included his family, friends, colleagues and individuals of many cultures. He was bigger than life and he leaves a big hole in our universe. Intelligent, beyond measure, a true trove of knowledge and entertainment.  He travelled the world over as an International Attorney, as trained in the "Old Country" (Switzerland) and as a Real Estate Broker in Naples, Florida when he immigrated to the United States in the early 1990's.  He was a dual citizen and loved both Switzerland and the United States equally.  He spoke four languages (English, French, German and Spanish), but needed help with Southern. He loved the sports of soccer, hockey, skiing and tennis of which his children and grandchildren enjoy today.   JD was born on February 10, in the winter of 1942, a cold hard time in the middle of World War II in Zurich.  Neutral Switzerland was encircled by countries under Nazi control.  His father, Pierre Jean, who was from the French speaking part of Switzerland, spent many months guarding the frontiers while his mother from the German-speaking part of Switzerland, Rosa Buehlmann from a hotel-owning family in Wengen which is now a popular ski resort remained in the home. JD was the oldest of three boys born to their union.   Later JD would have two sisters born of the second marriage to his father and Marianne who he lovingly referred to as his 'other mother'. JD spent his entire childhood in Zurich but was sent to study law at University of Neuchatel, where he received his Doctorate of Law. During his studies he met and married Vivian, the mother of his three children. They moved to Argentina where JD not only learned more languages but got a taste in legal systems of other Countries. He spent several decades practicing International Law for companies such as Swissair and the Swiss Hotel Association. JD attained the rank of Lieutenant Colonel in the Swiss Army, Artillery Division and served Switzerland proudly.   After immigration to the United States with his wife, Heidi, JD became a Real Estate Broker in Naples, Florida and maintained a vacation home at Fontana Lake Estates in Bryson City, N.C. After Heidi's passing in 2011, JD remained in N.C. where he later met Jonni Cecilia Medford. They married in June of 2015 and he lived out his remaining days being a loving husband to her and a step father to her son, Casey Medford Holscher in Bryson City, N.C. and Weaverville, N.C. He spent several years representing abused and neglected children of Western North Carolina as a Guardian ad Litem with his wife.  
In addition to his parents, JD is pre-deceased by his wife Heidi. He is survived by his wife, Jonni Medford and step son Casey Medford Holscher of the home, the mother of his children Vivian Nind; children Isabelle (Christian) Schweda; Madeleine Francoise Scheiben (Eric); Marc Pointet (Larissa); grandchildren: Noelle, Jerome, Lionel, Lucien Pointet; Alissa, Jan, Olivia Schweda, all residing in Switzerland. His brothers Pierre Etienne Pointet (Helen); Claude Michele Pointet (Jeanne); Sisters Jeanne Francoise Gilliard (Paul); Anne Marie Kissling (Ulei/deceased) and many nieces and nephews.
Due to Covid 19 there will not be a celebration of his life at this time but will be planned at the Calhoun House in Bryson City (where he and Jonni were married), as he wished.
In lieu of flowers donations in his memory may be made to Jonni Medford, Pointet Memorial Soccer Fund, United Community Bank, P.O. Box 1939, Bryson City , NC 28713.
A Virtual Memorial Page has been created at https:/healgrief.org/jean-daniel-pointet where you can visit to post pictures, share stories or light a candle in his memory.