Upload a photo
Use the Trash icon to delete
Use the Pencil icon to edit or crop your image
Allowed extensions: JPG, JPEG, PNG, GIF
Candles Lit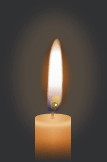 Eugene Garms In Memory Of Your Birthday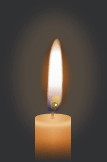 Eugene Garms In Celebration Of Your Life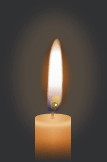 Eugene Garms In Memory Of Your Birthday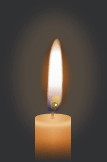 Eugene Garms In Celebration Of Your Life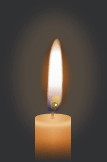 Eugene Garms In Memory Of Your Birthday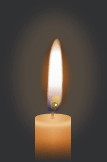 Eugene Garms In Celebration Of Your Life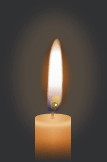 Eugene Garms In Memory Of Your Birthday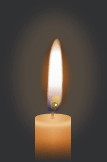 Eugene Garms In Celebration Of Your Life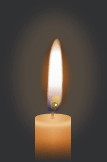 Eugene Garms In Memory Of Your Birthday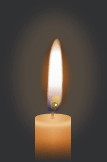 Eugene Garms In Celebration Of Your Life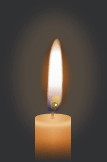 Eugene Garms In Memory Of Your Birthday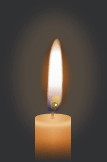 Eugene Garms
IMPORTANT: This Memorial is in draft mode. To complete, change the memorial status from "draft" to "publish".
Eugene Garms
Place of birth: Iowa
Eugene (Gene) Warren Garms
    94 years of age
Our Father passed away at Willamette View Retirement Community in Portland Oregon on Wednesday 5/3/17. He went peacefully in the company of his daughter Lynette.   Gene was born on 10/23/22 to Lawrence and Mavorette Garms in Mason City, Iowa. He had one younger sister, Elaine. Gene married Muriel Alice Bower on 6/4/48 in Worland, Wyoming. Their marriage lasted almost 69 years.
Gene graduated from Mason City High School in 1940 and enlisted in the US Army Air Corp in 1942. He traveled to the recruiting station with a high school friend and told me he was quite nervous about the process of enlisting. As a result when asked to give a urine sample he had great difficulty. His buddy offered to give him some of his sample but he declined. He persevered and was able to produce a sample. Later he learned that the friend who offered the sample was found to be diabetic and as a result was not qualified to enlist. Gene always wondered how his life would have changed based on this simple decision.
Gene served as a weather observer from 1942 until 1946 at a remote weather station in Labrador, Canada. Despite being isolated for many months he enjoyed his time in Labrador fishing and learning to trap. He rose to the level of Staff Sergeant before his discharge. I recall that dad could make the best hot cocoa ever using condensed milk, a skill he learned while at the weather station where no fresh milk was available.
Gene attended Iowa State Teachers College in Cedar Falls, Iowa on the G.I. Bill and graduated with a Bachelors of Arts degree in 1949. He then went on to attend the University of Wisconsin in Madison, Wisconsin earning a Masters in Social Work Degree in 1951. Gene was a Member of the National Association of Social Workers and through that organization a member of the Academy of Certified Social Workers. He worked as a social worker and administrator in settings serving persons with Intellectual Disabilities in Wisconsin, Washington, Colorado, Texas, Michigan and Australia from 1951 to 1984. During that time he saw services go from warehousing individuals with marginal care to providing a wide range of vocational, educational and recreational services.
  In 1993 Gene and Alice moved from Reedsport Oregon to Willamette View Retirement Community in Portland, Oregon. During the years there Gene managed the "Mart", as a volunteer, selling donated furniture to raise funds for the Willamette View Foundation. He was also an employee of the Retirement Community as a driver for more than 15 years. Gene was a favorite of the ladies he drove due to his friendly and courteous manner. Gene also ran a watch repair business on the side changing batteries and doing minor repairs for residents and staff. He also frequented garage sales and Goodwill where he purchased watches to re sell. At one point he probably had over 1,000 watches in stock.
  A great keeper of lists, Gene documented the following:
15 places of employment
13 different job titles
36 different places of residence
24 cars owned
24 motorcycles owned  
Gene was an avid bicyclist for most of his life. In the 60's he was an importer of "English Racer" bicycles which he assembled and sold out of the garage in Spokane, Washington. He also reconditioned old bicycles taking them completely apart, repainting, repairing and improving all facets. When noting a rusted, unused bicycle outside a home he would offer to take it off the owner's hands and then turn a profit selling it after his recondition. Due to this hobby his children always had the best bicycles in the neighborhood.
  Gene was an avid collector of a variety of different things over the years including pocket knives, badges, thimbles, small wood boxes and Australian fireplace screens. Some of these collections ran into the hundreds or thousands of items. He loved going to garage sales, flea markets and antique shows to search for whatever current item he was collecting.
  Gene and Alice were well travelled having lived in both Australia and New Zealand. They had travelled to almost every continent except Africa. In 1973 they took an overland trip from Bangkok, Thailand to England passing through Nepal, India, Pakistan, Afghanistan, Iran, Iraq Turkey, Greece, Italy, France and Belgium. Gene kept a detailed diary of this trip detailing his observations of the different countries and the trials and tribulations of travel through Asia.
  Gene is survived by his wife, Alice who continues to reside at Willamette View and his children, Lynette Geneva of Lake Stevens, Washington and Alan Garms and spouse Margaret of Richmond, Texas. Grandchildren include Kelly Miller, Mark Geneva and spouse Erin, Laurie Geneva and spouse Jared, and Aven Garms and spouse John. Great grandchildren include Ashley Miller, Baustyn Geneva,  Cohyn        Geneva, Addy Willis( due next month) and one great great grandchild Tyson Banfro.