Upload a photo
Use the Trash icon to delete
Use the Pencil icon to edit or crop your image
Allowed extensions: JPG, JPEG, PNG, GIF
Candles Lit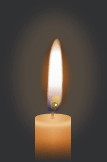 Esther Ida Bridges In Celebration Of Your Life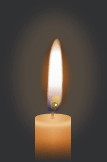 Esther Ida Bridges In Celebration Of Your Life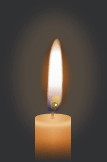 Esther Ida Bridges In Celebration Of Your Life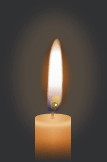 Esther Ida Bridges In Celebration Of Your Life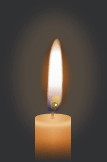 Esther Ida Bridges In Celebration Of Your Life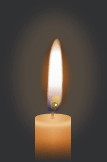 Esther Ida Bridges In Celebration Of Your Life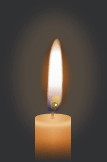 Esther Ida Bridges In Celebration Of Your Life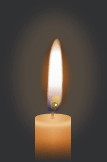 Esther Bridges
IMPORTANT: This Memorial is in draft mode. To complete, change the memorial status from "draft" to "publish".
Esther Ida Bridges
Place of birth: Raleigh North Carolina : Born 9/20/1891
Religious affiliation: Christian
Esther Ida Bridges, aka, Mama, born September 20, 1891. She was the matriarch of the Bridges family. She was married to James Bridges Sr., and their union produced eleven children. The family had a bad fire that claimed three of her eleven children's lives. Her husband James's burned his hands trying to save their children. Shortly after the fire they moved to Washington, D.C., James began work the DC government while Mama was a homemaker and raised their children , James Bridges Jr, Clarice Bridges-Jackson, Esther L. Bridges-Wright, and Evelyn Bridges-Samuels. Mama was a devout Christian and attended Shiloh Baptist Church in D.C. Esther raised her children as Christians and was very influential in raising her grandchildren, two lived with her along with her daughter Evelyn, grandchildren, Gerald, Kim, and great granddaughter Angela. Mama loved the read the word of God and tell bibles stories to her family. She made sure her entire family was saved. As a result of her belief in God, and her commitment to sharing the Gospel of Jesus Christ, all who knew her came to know our Lord and Savior Jesus Christ. She loved cooking for her family and her caramel cake, homemade rolls, and iced tea were truly a family tradition. The family still uses her recipes to this day.  Esther was known for her generosity, and always made sure you ate something when you visited with her "She always spoke her mind and gave her opinion, because Mama knew best.
"She had a contagious laugh, and a beautiful smile. She was a very graceful lady, and taught her daughters and granddaughters how to be eloquent and classy ladies. She was truly one to be admired, she was the true picture of a Proverbs 31 woman. She was a woman of conviction, strong in character, who always attained moral excellence. She had a marriage is built on trust, loyalty and support, but most of all build on the Word of God. A marriage that lasted until death did them part. Mama served God with all of her heart, mind, and soul. She sought His will for her life and followed His ways. This filtered down for generations, producing a tradition of bible believing family members. She will be remembered for the love she had for God, her husband and her family. Her family remembers that she epitomized the ability to find great joy in life, a mother who was always able to look on the bright side and create a household filled with laughter. "She taught us that it doesn't matter how much money you made, that love was the most important attribute to have. Her joy and happiness came from her marriage, because it was truly a marriage out of a story book, the family never saw their parents argue, and one of the tragedies of her life was when James died of a heart attack at age 89 in 1979.Esther lived to be 99, she died in October 25, 1990. Esther lived a long blessed life, filled with love, happiness and joy. She was blessed by the Best, a true woman of God, a Proverbs 31 Woman.