Upload a photo
Use the Trash icon to delete
Use the Pencil icon to edit or crop your image
Allowed extensions: JPG, JPEG, PNG, GIF
Candles Lit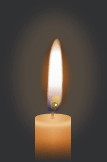 Elena Belsky In Celebration Of Your Life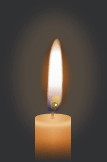 Elena Belsky In Memory Of Your Birthday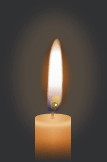 Elena Belsky In Celebration Of Your Life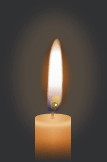 Elena Belsky In Memory Of Your Birthday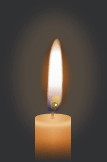 Elena Belsky In Celebration Of Your Life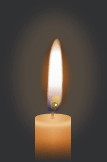 Elena Belsky In Memory Of Your Birthday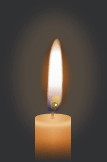 Elena Belsky In Celebration Of Your Life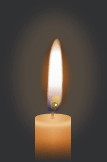 Elena Belsky In Memory Of Your Birthday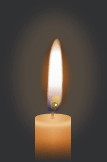 Elena Belsky In Celebration Of Your Life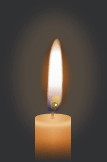 Elena Belsky In Memory Of Your Birthday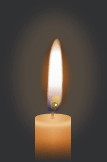 Elena Belsky In Celebration Of Your Life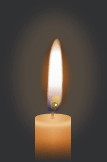 Elena Belsky In Memory Of Your Birthday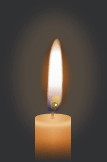 Elena Belsky Your light continues to shine brightly in my heart!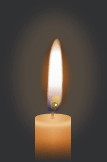 Elena Belsky
IMPORTANT: This Memorial is in draft mode. To complete, change the memorial status from "draft" to "publish".
Elena Belsky
Place of birth: Berkeley, CA
Religious affiliation: None/Unknown
Dear friends,
This past Saturday, October 1st, Elena Belsky passed away.
Wednesday, September 28, Elena checked into Marin General Hospital for trouble breathing. Pneumonia was suspected; then pulmonary edema impacting her circulatory functions. For three days Elena struggled through discomfort to survive, and medical personnel worked diligently to identify the cause of her symptoms. But hospital staff were unable to stabilize her or isolate the causes. Saturday morning, Elena was placed on life-support systems. Elena passed away around 3pm, Saturday, with friends and loved ones nearby.
A LITTLE ABOUT ELENA
For those who might not have known her well, Elena was a person of many accomplishments, who contributed in many ways to her community, as well.
In her personal life, Elena was so multi-talented it is hard to list everything — she was a true Renaissance woman. She was among other things an accomplished photographer, artist, performer, dancer, actress, and musician. She loved actually participating in any opportunity to dress in costume, hiking, swimming, gold panning, and any kind of learning.
With people, Elena was intensely loyal to those she liked, and boundlessly generous to those she called her friends. Her friends will recall, among many other things, how free and generous Elena was with her laughter.
Elena was an accomplished artist — talented to a professional level in many media — paint, ink, watercolor, fabric, photography, and more — in styles ranging from sumi-e painting to graphic design. Elena was also a remarkably talented natural and studied chef, capable of making almost anything at a highly professional level, from scratch, usually sans recipe. In earlier stages of life, largely with her parents, and learning from her mother, Elena had experience as a show person — a tap dancer and actress. On her own, and with the help of her father, Elena became proficient in the sciences, as well.
As an activist, Elena's accomplishments include successfully contributing to preservation of standards for protecting west Marin's natural environment, calling attention to man-made pollution of the Russian River, exposing toxic pollutants at the former Hamilton Air Force Base, protecting Tomales Bay as Tomales Bay WaterKeeper, and working as a leader to challenge a recent assault on California Coastal Commission Coastal protections that attempted to use the Marin Local Coastal Plan as a Trojan Horse.
Elena loved the unique and beautiful places and wildlife in Marin and California and fought to protect and preserve the environment and in particular Marin County. As a volunteer, Elena advised and volunteered on numerous political and advocacy campaigns. Organizations she has been involved with have included, Watershed Preservation Network, Sierra Club Marin Group, National Organization For Women, Tomales Bay Association, Environmental Forum of Marin, Save the Valley, Friends of Novato Creek, Baykeepers, Tomales BayKeeper, Roy's Dam Restoration Project, San Geronimo Cultural Center, REC Inc, and many others. She also volunteers on numerous ad hoc projects and political campaigns.
Elena co-founded many successful educational programs, over the years, and participated in many others. She strived to share her love of the environment and science with adults and, especially, to children.
Elena created the Earth Harmony environmental education program, and co-founded Watershed Preservation Network, under which the Amazing Science program will continue to produce unique youth natural history and science programs throughout Marin County.
Elena's proudest achievement was Amazing Science, a cutting edge science program for children, which serves over 1,000 children from all over Marin annually. She created advanced curriculum with high quality equipment and supplies designed to inspire and fascinate children from kindergarten through 8th grade. The program will continue under Elena's long-time business partner and close friend, Louis Nuyens.
It is with great sadness but also deep respect that Elena's friends and family consider Elena's many accomplishments and lasting community contributions, and all she might have done had she not been taken from us too soon.
Elena is survived by her father, Theodore Belsky an environmental scientist, by many friends with whom she shared relationships and fondness as close as family, by two children (Giulia Veneziano and Siobhan Sanders) for whom she was a very close "honorary auntie," and by her good works, which leave Marin's natural environment better protected thanks to her efforts and a wonderful science program to help thrill and encourage the minds of elementary school children around Marin, and, perhaps, someday, beyond.
* Elena Belsky's Memorial Service will be held Thursday November 10th 5:30pm at the Fairfax Women's Club, 46 Park Road. Pot Luck
* In lieu of flowers the family requests a donation be made to WPN/Amazing Science, PO Box 8, San Geronimo, CA 94963.
Funeral Notice Detail
Elena Belsky's Memorial Service will be held Thursday November 10th 5:30pm at the Fairfax Women's Club at 46 Park Road. Pot Luck
A Memorial Service will be held at
, CA Elena Belsky's Memorial Service will be held Thursday November 10th 5:30pm at the Fairfax Women's Club at 46 Park Road. Pot Luck