Upload a photo
Use the Trash icon to delete
Use the Pencil icon to edit or crop your image
Allowed extensions: JPG, JPEG, PNG, GIF
Candles Lit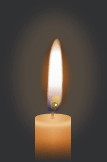 Donald Andrew Abercrombie In Celebration Of Your Life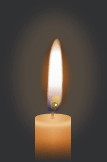 Donald Andrew Abercrombie In Memory Of Your Birthday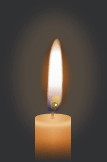 Donald Andrew Abercrombie In Celebration Of Your Life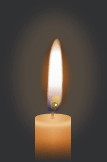 Donald Andrew Abercrombie In Memory Of Your Birthday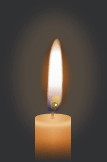 Donald Andrew Abercrombie In Celebration Of Your Life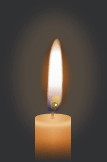 Donald Andrew Abercrombie In Memory Of Your Birthday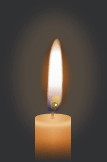 Donald Andrew Abercrombie In Celebration Of Your Life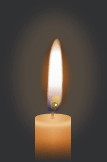 Donald Andrew Abercrombie In Memory Of Your Birthday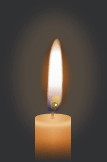 Donald Andrew Abercrombie In Celebration Of Your Life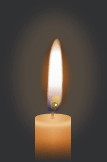 Donald Andrew Abercrombie In Memory Of Your Birthday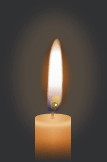 Donald Andrew Abercrombie In Celebration Of Your Life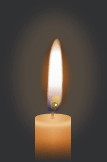 Donald Andrew Abercrombie In Memory Of Your Birthday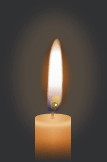 Donald Andrew Abercrombie In Celebration Of Your Life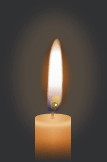 Donald Andrew Abercrombie In Memory Of Your Birthday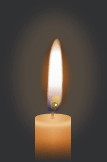 Donald Andrew Abercrombie In Celebration Of Your Life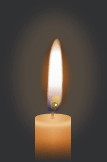 Donald Andrew Abercrombie In Memory Of Your Birthday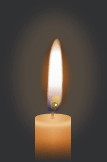 Donald Andrew Abercrombie
IMPORTANT: This Memorial is in draft mode. To complete, change the memorial status from "draft" to "publish".
Donald Andrew Abercrombie
Place of birth: Grand Rapids, Michigan
Religious affiliation: Catholic
Donald Andrew Abercrombie, 77, passed away on October 19, 2015 in Las Vegas, Nevada, surrounded by loved ones. Don was born on August 11, 1938 in Grand Rapids, Michigan to George and Bernice Abercrombie. He was the oldest of three children.
In 1945, the family relocated to Corona, California where they quickly became active within the community. St. Edwards Catholic Church was a pivotal part of Don's life; the family would live in what was the original rectory after the new church was built. Don attended St. Edwards Catholic School and graduated from St. Francis De Sales High School in Riverside, California. He had great respect for his faith and this drew him to join the seminary to begin his formation as a priest. A few years thereafter he left the seminary; married his first wife Barbara and pursued a career in the funeral profession. Don graduated from the California College of Mortuary Science in December of 1959. For over 57 years Don served families while working for several funeral homes throughout California.
It was while working at Lodi Funeral Home that he met Carol Ipock at a coffee shop where she was a waitress. They were married in Carson City on November 6, 1966. Don was offered a job in Southern California and convinced Carol that they would eventually move back North. Well, that was a promise that Don did not keep, however the move yielded the family some great opportunities. While living and working in Fullerton for Walters and McCormick Mortuary, Don was offered a partnership in the firm, later having controlling interest and renaming it Abercrombie and Walters Mortuary. Don, Carol and the entire family took part in running the operations. Don possessed a gift that allowed him to make friends wherever he went, which made him the perfect ambassador for the funeral home. He was actively involved in several fraternal groups such as the Masonic Lodge, Elks Lodge and the Exchange Club.
In 1984, due to his health, he sold the business and continued on staff for a couple of years before moving the family to Norco. In Norco he went to work for Custer-Christianson and Mom went to work for Pierce Brothers Crestlawn. It was while working for Custer-Christianson Mortuaries that Don suffered a major heart attack which caused him to take a break from work. In 1988, he was approached by GlassTek to help develop a light weight, fiberglass burial vault, a product that was put into production, and Don took on the role of a traveling salesman for a few years. Feeling better, Don was approached by Ron Mowry of Pierce Brothers Crestlawn to trade embalm for the firm, an offer he gladly accepted. This opportunity would lead to the development of Trade Embalming Service, Inc. and later Associated Embalming Services, Inc., which were two of the largest trade services in Southern California. Don continued in the trade services until 2008 after the passing of his wife Carol.
Semi-retired, he went to work for Norco Family Funeral Home where he could still assist families and help as needed. It was during his last few years that he was actively involved in the Sons of The American Legion, where he was affectionately referred to as "Digger". He enjoyed many good times with the Legion Riders and you could find him in the kitchen anytime there was a special event or helping to organize the annual car and bike show.
In December 2014, Don officially retired from the funeral service and moved to Las Vegas to live with his youngest son Glenn. While he hated to leave the profession he loved so dearly, he was proud that he managed to do so holding the oldest active embalmer's license in California, EMB4928. While Don's health was not well this last year, he managed to make Las Vegas his new home. He endeared himself to the neighbors and members at the Spanish Trail Country Club, managed to know many of the tavern keepers, and knew the secret to hitting those jackpots. He especially had a great deal of fun driving his golf cart around Spanish Trail. While Don was known his entire professional career as "Digger", and everyone knew him by that, as he officially retired and became closer to family.
Funeral Notice Detail
Don was preceded in death by his wife Carol; parents George and Bernice; and recently his brother Bob.

He is survived by his two daughters, Che Abercrombie-Young and Shalimar Delvicho of Douglasville, GA; sons, Greg of Paso Robles, CA, Rick of Boise, ID, Tom of Yucaipa, CA, Michael of Ogden, UT, Grant of Canon City, CO and Glenn of Atlanta, GA; his sister Shirley Sutton of Douglasville, GA; 16 grandchildren Ashley Canionero, Adrian Joof, Thomas Sutton, Julia Sutton, Angelina Canionero, Gabriel Sutton, Dominique Stokes, Piper Jenner, Cameron Jenner, Daniel Delvichio, James Young, David Canionero, Stephon Abercrombie, Greg Abercrombie Jr., Richard Abercrombie Jr. and Lynn Sutton ; 6 great-grandchildren; and a host of family members, friends and colleagues.


There will be a visitation on Saturday, October 24 from 1:00 - 4:00pm at Palm Eastern Mortuary, 7600 South Eastern Ave., Las Vegas and Sunday, October 25 from 4:00 - 8:00pm at Pierce Brothers Crestlawn Memorial Park and Mortuary, 11500 Arlington Avenue, Riverside, CA, with a Vigil Service at 6:00pm. Mass of Christian Burial will be on Sunday, October 25 at 11:00am at St. Francis De Sales Catholic Church, 4268 Lime Street, Riverside, CA. Interment will follow at Pierce Brothers Crestlawn Memorial Park and Mortuary. Floral tributes may be sent to Pierce Brothers Crestlawn Mortuary.
A Memorial Service will be held at
St. Francis De Sales Catholic Church
4268 Lime Street
Riverside , CA 92501
On:

Oct 26, 2015

— At:

11:00 AM