Upload a photo
Use the Trash icon to delete
Use the Pencil icon to edit or crop your image
Allowed extensions: JPG, JPEG, PNG, GIF
Candles Lit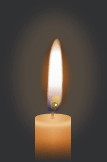 Carmen Santiago In Celebration Of Your Life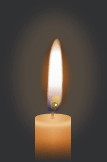 Carmen Santiago In Celebration Of Your Life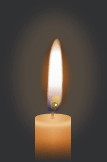 Carmen Santiago In Celebration Of Your Life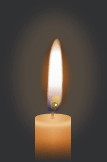 Carmen Santiago In Celebration Of Your Life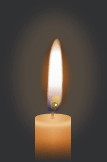 Carmen Santiago In Celebration Of Your Life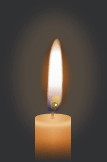 Carmen Santiago
IMPORTANT: This Memorial is in draft mode. To complete, change the memorial status from "draft" to "publish".
Carmen Santiago
Place of birth: Puerto Rico
Religious affiliation: Catholic
To everything there is a season, a time for every
matter under heaven; a time to be born,
and a time to die; a time to plant,
and a time to pluck up what is planted;
a time to weep, and a time to laugh,
a time to mourn, and a time to dance;
a time to keep, and a time to cast away.
-Ecclesiastes
Carmen Santiago
1923-2017
Memorial gathering will take place in The Bronx, New York for family that were not prepared for travel on Monday February 27th and well call visits thru Wednesday February 29th. We ask that the family and close friends contact Judy, Ginny or Carmen for further details.
We are gathered here today in the memory of a Mother, Wife, Sister, Cousin, Grandmother, Great- Grandmother, Great Great- Grandmother and a great sincere friend to others that knew her, Carmen Santiago, so that together we may acknowledge and share both our joy in the gift that her life was to us, and the pain that her passing brings. In sharing the joy and the pain together today, may we lessen the pain and remember more clearly the joy.
Carmen Santiago known as Mami Carmen to her grandchildren was only 94 years old, when she passed away unexpectedly on Sunday, February 10 in Puerto Rico. She was one special lady and the loss of her is felt deeply by many, even though she lived a full life. It's hard to say goodbye. We wish that we had more time, and perhaps that during the time we had we had spent more of it together. We wish that so much of her life had not been lost to her illness, that things could have been different for her, and for us. While we know that she is at peace and that her struggles are at an end, there is pain and sadness. But even though she is gone, she has left the legacy of her love and perseverance. The ways she touched our lives will remain, and I ask you to keep those memories alive by sharing them with me and with one another.
Carmen Santiago (Mami Carmen) was born in Puerto Rico on January 7, 1923 where she spent her whole life there. She then married and built her own circle of family where she raised four children Milagros Pagan (cuqui), Zaida J Gutierrez (Judy), Jenny and Luis Rivera. My Mom/Grandmother was an outgoing and fun-loving woman who enjoyed the company of her friends and family. When I think about my grandmother the following words come to mind: patience, family, church, friends, bingo, travel, gardening, and cooking. She was always there for her Family and friends. She was a tough independent woman that didn't take things lightly. She protected her place because she believes that was her temple where she can be free and be at peace. She would wake up in early hours to drink her coffee and toast her bread that was her favorite meal to start off her day. My mom/grandmother was proud of her life and had no regrets she lived to the fullest. I remember her two Visit here in N.Y and I can honestly say I still can smell her scent around me that never left. We would have long talks by the phone and remember her laughing and saying some jokes about her life. Her soft calm voice was the catching moments of my life, as she would tell me stories and good advices. We will carry out beautiful memories even though we were so distance away, but our love was always there and so true.
Zaida(Ginny): Sad to say my grandma has passed she was 94 and had Alzheimer's … I'm thankful that God gave me a chance to get to see her two years ago may she have peace and SIP love u grandma
Katherine(Queenia): Sharing her memories: When I was in PR and she said she was going to bed. I was like OK… Buenas Noche. I was in the room next to hers and was about to read a magazine. When she turned off the light the light on my room went dark. I'm like "Mami Carmen que paso?" She like "Con que?" I'm like "la Luz, no puedo ver na!" She says "Pues aqui nosotros duerma temprano porque madrugamon temprano!" I'm was like "OK!" The next day we eat a little breakfast, feed the animals and then get ready to visit cousins. She asks me to bring jugs to the car. I'm thinking OK they recycling! We start going up a mountainside. Then she pulls over in the middle of the mountain. I'll like what's going on here. She gets out as starts filling jugs with mountain water. She must notice I'm questioning what's going on… Then she says something like you people from the mainland are too fancy… Buying water in a bottle when you can get real mountain water! Then the rest of the way to the cousin's house we talked about that and how sometimes companies have put tap water in bottles lying to the people! I'll never forget these precious moments! Oh, the thing with the light going out was because the room was split in two. And when she shut the light that meant mine went off too. I did get up and try to work the TV in the living room but that was a fail! I couldn't work the remote
This below fits my Mom/ Grandmother
1 Corinthians 13:4-7
"Love is patient, love is kind. It does not envy, it does not boast, it is not proud. It does not dishonor others, it is not self-seeking, it is not easily angered, it keeps no record of wrongs. Love does not delight in evil but rejoices with the truth. It always protects, always trusts, always hopes, always perseveres."
She will be gather in heaven with two of her children that pass away Luis and Jenny both Son and daughter. She was preceded into the spirit world by her mother Reyes Santiago and Father Francisco Santiago and her last husband Jesus Santiago.
"Rejoice en el Señor siempre. Lo diré otra vez: regocijaos! Que tu dulzura sea evidente a todos. El Señor está cerca. No estar ansiosos por nada, pero en cada situación, por oración y ruego, con acción de gracias, presente sus peticiones a Dios. Y la paz de Dios, que sobrepasa todo entendimiento, guardará vuestros corazones y vuestras mentes en Cristo Jesús. "as she often quoted this in spanish.
She leaves behind to celebrate her life – her daughters: Zaida Gutierrez and Milagros Pagan and Grandchildren Zaida Gonzalez, Carmen Gonzalez, Jacqueline Bontzolakes, Katherine Bontzolakes (QueeNia AsheeMa'at), Alex Bastidas, Carmen Iris Diaz, Iris Carmen Diaz, Jenny Elias Beltra, Tito, Hector Perez, Mily Vargas, Doris Vargas, Vasthi Rivera, Jay Rivera, Chaldees Rivera, Zilpa Rivera first generation along with her numerous Grandchildren and Great Grandchildren Plus Great- Great Grandchildren.
Love you Mami Carmen – You truly were a special, special woman! You may have passed on, but your memories would always live on within us. Thank you for your sacrifices, your care, your love and concern, your advices and everything that you have done for me and everyone around. Wherever you are, I know you are in a much better place. I will be forever grateful and thankful that you are my Mom/ 'Grandmother'.
Mami Carmen, you leave with us beautiful memories your love is still our guide, and though we cannot see you, you are always at our side. We know in your sweet voice you would say "There is no time to cry, don't shed a tear I am with God, in spirit I am here, I kept the faith, my spirit is light, I am at peace now I fought the Good Fight!"
If flowers grow in heaven Lord,
then pick a bunch for me then
place them in my mother's arms
and tell her they're from me.
Tell her that I love and miss her
and when she turns to smile,
place a kiss upon her cheek and
hold her for a while.
Thank you to everyone who is here today to pay their respects to my mom/grandmother Our Mami Carmen
Funeral Notice Detail
Carmen Santiage died of an heart attack later died on feburay 10 2017.
A Memorial Service will be held at
Daughter's home
955 Walton Avenue
Bronx , NY 10452