Upload a photo
Use the Trash icon to delete
Use the Pencil icon to edit or crop your image
Allowed extensions: JPG, JPEG, PNG, GIF
Candles Lit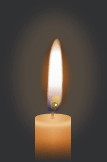 Victoria Han Hogan In Celebration Of Your Life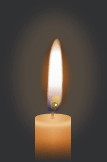 Victoria Han Hogan In Memory Of Your Birthday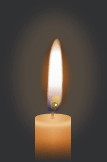 Victoria Han Hogan In Celebration Of Your Life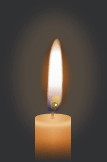 Victoria Han Hogan In Memory Of Your Birthday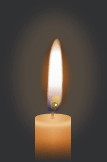 Victoria Han Hogan Thinking of You Missing You Yearning For You.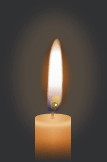 Babe, I light this candle in Hopes it will guide you to peace and tranquility!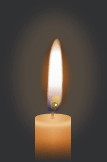 Victoria Han Hogan
IMPORTANT: This Memorial is in draft mode. To complete, change the memorial status from "draft" to "publish".
Victoria Han Hogan
Place of birth: Vietnam
Religious affiliation: Buddhist
Dear Friends and Family, on November 11, 2021, I temporarily laid to rest, in a beautiful urn, the ashes of my beloved wife, Han, at Chua Dieu De Temple in Pensacola, Fl. I hope to soon be able to take her ashes to a permanent resting place, next to her Papa, in Vietnam and to be cared for by her immediate family. I know most people won't read all of this lengthy tribute, so I want to take this opportunity to thank the Gulf Shores Emergency Personnel, Baldwin County Hospital ICU staff, the Monks and Nuns of the Temple, members of the Temple, Kim Nguyen, my friends and my family for your condolences and support over what has been the most difficult few weeks of my life. Most of us here in the US and in her home country knew my wife as HanHan, born in Vietnam as Thi Thu Ha Tran and who chose Victoria Han Hogan as her American name, but I've always called her 'babe'. Leaving this earth way too soon, many of you never got to know the real person I married in 2012 because shortly after her arrival here in the US, that same year, a combination of cultural shock and missing the great love of her family, caused her to have a mental breakdown – one that caused such a deep hormonal imbalance, even with medicine, she would never be the same person. Han was a loving person, with the biggest heart than anyone I know. She never wanted anyone to be without even if it meant she was left with nothing. She was vibrant and active, loved cooking and eating, fishing and cooking the fish right out of the sea, music and dancing to the day she passed. She was not only my companion but became my best friend at the same time. In good times and bad, whom I spoke to at least once a day over the past 14 years no matter where we were or what we were doing. Since that day in late 2012 when she had her breakdown, she struggled to become a normal person again. Being the strong person she was, she never wanted to be on medicine as she never had to take medicine in her life before this. Having a strong healthy body till the day she passed, her mind took on what I felt was a disease full of demons she could not get rid of on strength alone. Having been diagnosed with Delusional Paranoia, she needed medicine and having stayed on one medicine for over 3 years early after her breakdown, they helped her and made her almost normal again. But as any caretaker of a person with a mental illness can attest, that person never wants to be on medicine and once they get off, it is so very difficult to get them to continue taking them again. Not having to experience this myself, I'm told the medicine does things to the body and inside the head that makes that person uncomfortable, even though what we see from the outside, is more of a normal person. Han was doing great on the meds until late 2016 when my father passed away, whom Han was very close to. She felt the pain and grief we all did, but feeling something different for her, she blamed the medicine and abruptly stopped taking it. It affected her many ways causing her to end up in the hospital multiple times over the next 5 years. Han was failed by our medical system multiple times, from the doctors, the hospitals, institutions and the insurance company. You have field personnel of insurance companies making decisions on diagnosis and treatment without even having examining that person. You have doctors under pressure from the hospital to release them as soon as possible. What I do know is that it takes months, not days or even weeks for a person of her diagnosis to effectively understand and see the positive effects of the medicine. She was released way too soon on multiple occasions, promising the doctors she would stay on her meds, but the day after release, never wanted to take the meds as promised because she didn't understand why she needed them. She struggled in the institutions because she wasn't a violent person, she showed so much normalcy to most people, but still had the demons inside her head. She was hit, cursed at, spit on over multiple occasions to the point after the last stay, she told me she would never go back to one and if I tried to commit her again, she would hurt herself badly. She said she learned ways regardless of the safety precautions, to get around the system. I was told by one doctor that Han wasn't fully ready to be released but she didn't belong there because the criminal justices in that county were sending criminals there as an option for anger management vs sending them to jail. Han struggled every day … but, as mentioned, most people didn't see the normalcy of her because she stayed in most of the time. She would talk to her family every day, make selfies, cook, sing to music, and even crack an occasional joke. My selfish love didn't want her to experience more physical pain, so we tried to live with her disease the way she wanted, and I hoped one day, God will give me a better opportunity to get her the help she needed. Then COVID came upon us. Han was accustomed to travelling between our homes in Vietnam and the US every 3-4 months. However, and unfortunately, COVID restrictions happened so quickly in 2020, not even she, a dual citizen, could return to her family. Viber quickly became a daily activity to video chat with family. It was difficult for her as during these past 18 months, she had two admissions to mental institutions, under quarantine and in lock-down with no visitation. On top of that just over a month prior to ending her own life, her father passed away with COVID in Vietnam and she had to attend his services online from the US. It was very hard on her as she loved him dearly. Han always said she would not take her own life because she felt her mother and father brought her into this world to love them and be loved and she would not take that from them. We were just weeks away from gaining immigration access and the opening of her country for her to be able to travel back home to visit her family – who, in discussion with me, were going to try and get Han the help she needed in her own country. I rarely never saw Han cry or act depressed (openly) but I know there was a lonely side of her I wasn't seeing. She always acted so strong, claiming that she will overcome these demons inside her head that made her think the CIA and FBI of Vietnam and USA were using her as a spy. She would ask me to make them go away to a point where she felt I was part of them when I tell her I couldn't. We became more distant as a married couple over the past year, but became more of best friends – even though she would accuse me of being part of a scheme, she still confided in me every day and would tell me while her mind says one thing, her heart feels another … For whatever reason unbeknownst to me, we never got to make it to the point of being able to get her the help she needed – she decided to take her own life on October 24th. Talking to me 15 minutes prior, discussing the pain she was having in her ears and deciding to allow me to take her to the ER, while I was getting dressed, something must have snapped so badly, she took her own life instead. I do not believe Han was ready to leave this earth – in her heart – but something evil must have happened in those short minutes when I left her room to get dressed … I rack my brains out every day on what could I have missed or not seen at that time for her to have done something so tragic, so unexpectedly and so quick. I guess you wonder why I'm getting so personal and so detailed? It's because I want people to know my story, her story and never, ever have anyone experience what I have. Unless you have personally experienced it, nobody knows or can even imagine the shock of turning a corner in your home and finding a loved one in the situation I did. It happened so fast, so unknowingly and without her ever mentioning she was at that point. Performing CPR while talking to 911 at the same time, I felt like a machine just taking orders and trying to make something happen, with a million other things going through my mind. Fortunately, the Emergency Personnel got a pulse and rushed her to the hospital. I say fortunately, because it gave me and her family a little more time to get through the shock, pray for a miracle, and to see her just a little longer but ultimately having to say our proper goodbyes. After 5 days on life support and induced coma and hypothermic treatment, her brain showed little to no activity due to the prior lack of oxygen. The medical experts told us that medically, she would never gain consciousness and while her heart beats on it's on, she requires the ventilator to remain in that state. Han would never have wanted to remain in that state kept alive by machines and we didn't want and couldn't keep her in a vegetative state and removed life support on October 29th. She passed peacefully. I hope she has truly found the peace, tranquility and happiness she could not have here on this earth. It's been hard and extremely difficult over these past couple weeks. My body feels like it's still numb and maybe I'm in just a bad dream – but reality tells me it's not. I can go on and on about how many times I have ran different scenarios through my mind – if I did this or that, maybe this would not have happened. I'm told it was her 'fate' – if you believe in fate and that no matter what I did, when it was her time to go, nothing would prevent it. In respect of her Buddhist beliefs and for her family – I did the best I could to have her passing in the presence of the Monk and Nuns as typical in her own country. Also, due to the way she passed, I was told that the County Coroner had to take possession of her body – even after we prepared it for her new after-life. I begged them not to perform an autopsy or disturb her body if at all possible, and they complied. Once she was transferred to the funeral home – we began making the preparations for Cremation. I don't quite understand the Buddhist beliefs and phases of death, where elements of her after-life have to do with 49 days and 100 days – but I did the best I could to make sure all the steps were being taken so she could properly be sent to her after-life peacefully. Four days after transferring her, we held the Cremation Ceremony. The officials at Trahan Funeral Home were very flexible in allowing the Nuns/Monks and Members of Chua Dieu De Temple set up and hold the ceremony at the place of cremation. After 45 minutes of service, I was asked to ignite the burner as being the closest family to her at the Service. Nobody and not one person can know what that is like unless you have experienced.
To know that the body of your loved one as you always knew it, held onto and snuggled with would be no longer – it would be gone forever and all you have is ashes. It was so hard to push that button that my heart skipped beats. I almost couldn't do it but I knew if I didn't, someone would have to. In respect for her and the belief that is was a very important step in sending her into after-life, I had to do it. Being Christian, I do believe that God has a plan and things happen for a reason, no matter how much it hurts, he has reasons for his actions. I decided I would spend the rest of my life in some way, as small as it might be, help others to hopefully not experience what I have. If you are reading this and you don't feel right, depressed or otherwise, get help – call the National Suicide Prevention Hotline now without delay – 800-273-8255. If you have a loved one who has some mental instability, don't be embarrassed or afraid to get them help. Scream, yell, fight and do whatever you have to and force the mental institutions and insurance companies to do the right thing. You know your loved one better than anyone – you know if they are in a better state of mind or not – more than any doctor or person in this world. I also decided to contribute monthly to @StopSoldierSuicide http://StopSoldierSuicide.org/ because I researched and found they really do help the freedom fighters of our country. Rest In Peace my Beautiful HanHan and I can envision you now flying around Heaven guided by white doves helping people in need – I love you more than you cared to ever know and understand! One day we will see each other again! October 8, 1983 – October 29, 2021. P.S. I'm sharing some pictures of the happy and funny side of Han that very few people ever saw on my FB Page… These memories are how I choose to Remember and Cherish her in my Heart!
Funeral Notice Detail
A Memorial Service will be held at
Trahan Crematory
430 Beverly Parkway
Pensacola , FL 32505
On:

Nov 08, 2021

— At:

9:00 AM