Upload a photo
Use the Trash icon to delete
Use the Pencil icon to edit or crop your image
Allowed extensions: JPG, JPEG, PNG, GIF
Candles Lit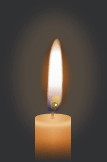 Steven Joe Easley 1/22/2013 I miss you, son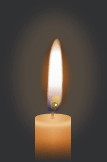 Steven Joe Easley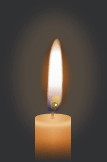 Steven Joe Easley
IMPORTANT: This Memorial is in draft mode. To complete, change the memorial status from "draft" to "publish".
Steven Joe Easley 1/22/2013
Place of birth: Paducah
Inquisitive, fun, intelligent, energetic…Steven was full of life and love for everyone around him. He will be remembered for his endless giving of himself…always with that beautiful smile and countless acts of kindness. He leaves a legacy of blessings, memories, and laughter to all the lives of those that surrounded him. Most of us never get a chance to have that kind of impact on so many people. Steven was an amazing man, leader, friend, uncle and a beloved son. He will be missed and forever remembered…and loved. "Intellectually we all know that we will die, but we do not really know it in the sense that the knowledge becomes a part of us. We do not really know it in the sense of living as though it were true. On the contrary, we tend to live as though our lives would go on forever." ~~Frederick Buechner, Presbyterian minister and writer If Steven could stand here in front of all of us today, he would say you have no guarantee that you will get another day. You might not get another day to tell the people you love just how much you love them. You might not get another day to say I'm sorry to the people you've hurt. You might not get another day to make a difference in someone's life. Don't even wait another minute to say I love you, to say I'm sorry, to say how have you been old friend, to say how can I help you. Life is much too short to hold grudges. It's much too short to harbor anger and bitterness. It's much too short for there to be division in our family. Please, for me, reach out and make this day count. Make this minute count. I love you all with all my heart and I want you to walk into eternity with no regrets. Don't worry so much about what might happen next year, or next month. Today might be all you have. Let this be my legacy. That you have all realized that you might not have a tomorrow so make today count. Every morning wake up realizing that all of our lives are nothing but a mist that appears for a little while and then vanishes. ~~Teresa Harrell You could die before you finish reading this chapter. I could die while you're reading it. Today. At any moment.