Upload a photo
Use the Trash icon to delete
Use the Pencil icon to edit or crop your image
Allowed extensions: JPG, JPEG, PNG, GIF
Candles Lit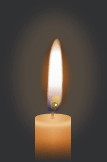 Nathan Chaddick
IMPORTANT: This Memorial is in draft mode. To complete, change the memorial status from "draft" to "publish".
Nathan Chaddick 5/1/2006
Place of birth: New York
THE MAN OF MY DREAMS…Born Nathan Chadakoff, Nathan was a child of the depression. He got his first job at the age of 14 as a Western Union boy bicycling from the Bronx to Manhattan delivering telegrams.
At age 17, he tried to join the Canadian Air Force to fight in WWII but his father would not sign the permission forms. So at 18 he joined the Army Air Force and was stationed in London where he was part of the Mighty 8th, the first 3,000 American boys to fly daylight raids over Germany. He was a tail gunner. The B17 bombers were named "flying coffins." After every mission, only one out of three came back. After flying seven more than the required 26, he was given the Distinguished Flying Cross as no Jews were given the Congressional Medal of Honor.
After those 33 missions, he married in 1945 and had his first daughter, Marsha in 1946. So brilliant, he wanted to be a doctor and could have gone to any college on the GI bill, instead at 22 years old with a newborn, he went to work for a man selling tires. He sold so many tires that his boss had to give him shares in the company in exchange for the commissions he had earned.
By the late 1950's, he owned the business. Omnisciently, he then imported Michelin tires from France, a tire he saw while in England, and became the largest distributor of Michelin tires in the USA. With the Tri State area being his territory, he sold tires to all NYC's trucks. Con Edison, United Parcel and Department of Sanitation were a few of his accounts.
He worked 24/7. I never really got to know him. As a child, I could only worshipped him from afar. After my mother died five years before him, he'd come to Los Angeles every month to visit me. That's when my love affair for my dad began only it ended too soon.
He died in 2006 on his 84th birthday of sepsis. The only battle he could not win. He was, THE MAN OF MY DREAMS!!!!