Upload a photo
Use the Trash icon to delete
Use the Pencil icon to edit or crop your image
Allowed extensions: JPG, JPEG, PNG, GIF
Candles Lit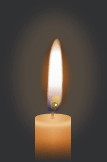 Zoie Missing you today Zoie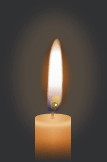 Zoie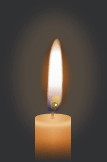 Zoie Zoie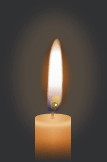 Zoie
IMPORTANT: This Memorial is in draft mode. To complete, change the memorial status from "draft" to "publish".
Zoie
Your Pets Home: None
Pet type: Dog
Zoie in her almost 14 years on this earth overflowed with the definition of her name LIFE. Any one she met, even people that really didn't like dogs would look at her reach out to pet her and they would smile, and say how cute she was,her spirt was contagious. She was a earth bond angle, she preformed miracles everyday when you looked at her smiling face and sparkling eyes you couldn't help but forget your troubles and feel the Joy that overflowed from her. Zoie was truly a VERY special little girl, from her enthusiasm to help you with what ever you where doing, from going to get the mail, getting the news paper, being a working Dog (that's what we called taking the trash out to the curb), doing the dishes (bringing me the paper plate in the kitchen after we had shared lunch), She always LOVED to help us, like washing my face with kisses when I was under a car working on it and couldn't stop her not that I wanted to, she just couldn't resist getting anyone that was on the floor. Her zest for playing with her toys (Wally a bright green walrus, Goosey , Ducky and Santa Puppy where some of her favorites) or her sister Monroe (our Grand Cat). She loved to help at the garden she would follow us when we were planting or harvesting she would check out every square inch of it. She loved fresh sweat corn, green beans and cherry tomatoes stealing them off the plant or the ground. She enjoyed being outside with us, if she wasn't interested in what we where doing she would just lay on her cushy and watch everything that was going on. She would play in the snow when I was shoveling, we would play fetch with snow balls and she would sneak one in and chew it in the middle of the dinning room floor and leave it for us to step in. Some of her favorite things to do where go BY-BY she really loved it when it was warm enough so she could put here head out the window, but any by-by was a good one to her, going up north, chasing squirrels, bunnies and watching deer's with us when we would happen upon them, sniffing new things when we would go for a walk. And then there where the holidays, she loved to get the P word (presents you couldn't say the word unless you had one to give her because she would get so excited), she loved to open her own presents and would help us if we wanted her to. She loved to sit on the porch with us on Halloween with a glow bracelet necklace on and watch all the trick or treaters they always commented on how cute she was and some would ask to pet her. She loved to eat so Thanksgiving or any holiday with a big dinner that always had her attention, she would be in the kitchen as it was being prepared and then she would make her rounds at the table hoping for a hand out .
Christmas by far was her favorite she would get excited when she saw us start wrapping gifts and put them under the tree she would go sniff them sometimes chew on a corner, then on Christmas Eve, we would tell her that Santa Puppy was coming tonight and she would get so excited and of coarse we had Presents wrapped for her but we had to put them up high until morning or she would have opened all of them before we got up. All we had to say was Zoie present and she would beg for one and she would open one and go for another one, she would of opened all of them if we let her, so we paced her, she would help us open ours to, when all the present opening was done she would lay down with her new toys and pass out for a while. Then it was dinner time and she would be on the search for any handouts, then after all the festivities where winding down we always saved her a couple more presents, to give her to open at night .
Zoie also loved her chewys, cookies, greenies, she always let you know at night when it was time. As her health became fragile she started not asking for treats, instead we now would have to find things you would eat, Arby's, hot dogs, sloppy joes, burgers, chicken, chicken nuggets, steak, meat balls lunch meat, ham turkey,chicken,beef,anything we could get you to eat and sneak your pills in. We would sit in front of the fridge with the door open and go though it until you decided what you wanted, then we would have a picnic and we would feed you your food of choice till you were full, our picnics became fewer towards the end. I knew that our time together was drawing to a close despite all of our efforts, God was preparing to call you home. We tried to make your last weeks, days, hours, minutes as peaceful and happy as possible .We chose to release you into God's care in the same kitchen we had picnics in with you looking out your favorite door, the one you watched for us to come home in everyday. The time had come, Ricky said his good byes before he went to work, Mama spent the morning with you,your uncle Butch came to say good by and he prayed a beautiful prayer, as we started to prepare for the inevitable. I laid next to you on the floor holding you, Mama was right next to us, you were such a BIG GIRL, you made us so PROUD like always as we released you from your pain and sickness and into God's Eternal Care. We tried to do it right for you, with the all the LOVE , PEACE, DIGNITY you deserved.