Upload a photo
Use the Trash icon to delete
Use the Pencil icon to edit or crop your image
Allowed extensions: JPG, JPEG, PNG, GIF
Candles Lit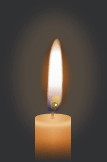 Frimousse
IMPORTANT: This Memorial is in draft mode. To complete, change the memorial status from "draft" to "publish".
Frimousse
Your Pets Home: None
Pet type: Dog
"You are my sunshine
My only sunshine
You make me happy
When skies are grey
You'll never know dear
How much I love you
Please don't take my sunshine away…"
You lived until your 19th birthday. We celebrated it, knowing it was your last. You had to go, you lived your dog life and you made us happy along the way.
I promised you I would finish school one day, and I did. You weren't there, but you watched over me through it all. I made it for you. I will open a grooming salon with your name, so your spirit will live on.
I'm sorry I still cry about it, it's been 6 months already and I still can't believe you are gone. I want to lay down with you, pet your little head, let you lay down in my arms and headbonk me when I kiss you on your nose. I wanna play fight like we used to, when we were both children. I want to go on make-believe adventures in the stairs. I want to hear your nails clippy-clapping on the floors.
I have some of your hair in a box, with Chouchou next to it. We made a memorial that we hung up in the living room. Mom drew us together, I'm keeping it in my room.
You were my little sister, my best friend, the one that helped me when things were going bad. You listened to my problems, you licked my tears away. I wouldn't have made it without you.
I miss you more and more everyday. I hope I get to see you when my time comes, cuddle with you for all eternity. Words will never explain the pain of losing you. I love you Frimousse, more than anyone on earth. Say hi to grand papa for me, I know you liked him very much.