Upload a photo
Use the Trash icon to delete
Use the Pencil icon to edit or crop your image
Allowed extensions: JPG, JPEG, PNG, GIF
Candles Lit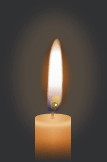 Bear Bear
IMPORTANT: This Memorial is in draft mode. To complete, change the memorial status from "draft" to "publish".
Bear Bear
Your Pets Home: Advance N.C.
Pet type: Dog
From the day he came into our home as a "foster" he picked us. He left only once to attend an adoption event. Bear was brought back, and we were told he was adoptable. Of all things they said that shocked us was that"he was child agressive". I had 2 young children and twin babies on the way. I was appalled at the accusations. So we adopted Bear, saving him from an unwarranted euthanasia. From that day forward we where his family. I was his person. I was pregnant with twins and all 65 lbs of fur and brown eyes would climb up in the bed and lay his head on my pregnant bump. Seemingly knowing what was happening. He would lay with me, help to the bathroom stand outside the door, as this was no easy pregnancy on my body. He walked beside me to make sure I didn't fall. Soon came the time that I had to be put on hospital bedrest. He paced the floors waiting for me to vet home. Bear was such a playful and energetic soul, we lived in a military post. He would jump a 4ft fence if he was outside and saw another fence down the row of small enclosed lots for back yards. He would jump in and play with his other friends. If I called he come right back in the way he went out. I first found out he loved water when on a walk he laid his whole big body in a puddle of rain water. So then started the trips to the lake. We took toys and usually made a day of it. Figuring out one day his favorite toy was a stick. He would fetch a ball or toy….but those sticks. He would sniff one out, sometimes being the biggest log his big muscular body could drag. He loved to ride, and would go anywhere with is in the car. Even made the long journey from TX to NC and in a u haul truck. Sitting there taking in the smells of the country along the way. We where blessed with eight more years with him, a bind that was a thick as or thicker then one humans could ever make. Bear loved life, he loved everyone…..unless you threatened his family. He was a protector, a secret keeper, a snuggle bear, and the very best friend that could ever walk this earth on four legs. We knew our days with him were limited. As at a 13 year old now 100lb Assuie-mastive mix. His hips started aching and his once youthful self faded. He still tried and played with us always eager to just spend time, or take a walk with us. Ever still seeking that perfect stick….just a little slower. He kept a watchful eye on the boys he had listen to in my womb for months. Always let me know if they were to far from me or in mischief. I can't begin to tell anyone that is listening the devastation yesterday brought, as he passed in my arms. I know if there is a heaven for dogs he is there waiting for me. Healthy happy and young again. Until one day we meet at that rainbow bridge. Our hearts are broken and our home left with a great void. How will I come through the door everyday. I know some will say he was just a Dog, but he was smarter and more loyal then most humans. He had a language of his own, with just a look. I will never forget you buddy Bear we have been blessed to have had you in our lives. Run free, jump fences, enjoy you rides and ice cream treats. We will live on, with the paw prints you left on our hearts.