Upload a photo
Use the Trash icon to delete
Use the Pencil icon to edit or crop your image
Allowed extensions: JPG, JPEG, PNG, GIF
Candles Lit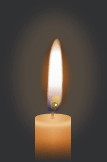 Mabel Marie Durbin In Celebration Of Your Life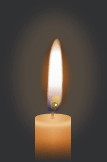 Mabel Marie Durbin In Memory Of Your Birthday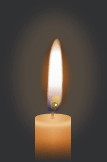 Mabel Marie Durbin In Celebration Of Your Life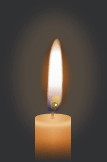 Mabel Marie Durbin In Memory Of Your Birthday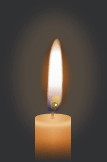 Mabel Marie Durbin In Celebration Of Your Life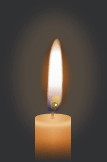 Mabel Marie Durbin In Memory Of Your Birthday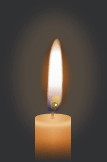 Mabel Marie Durbin In Celebration Of Your Life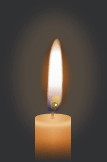 Mabel Marie Durbin In Memory Of Your Birthday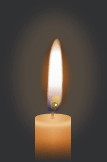 Mabel Marie Durbin In Celebration Of Your Life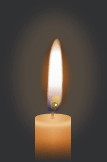 Mabel Marie Durbin In Memory Of Your Birthday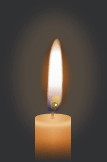 Mabel Marie Durbin In Celebration Of Your Life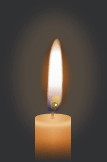 Mabel Marie Durbin In Memory Of Your Birthday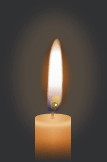 Mabel Marie Durbin Marlena Durbin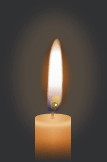 Devin Paul Ringer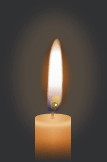 Allemanda Maree Ringer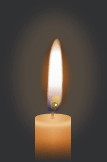 Dustin Cole Young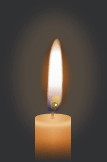 Natalie Clarette Durbin Young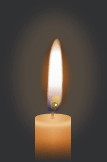 Marie (Mabel) Durbin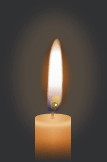 Marie (Mabel) Durbin
IMPORTANT: This Memorial is in draft mode. To complete, change the memorial status from "draft" to "publish".
Mabel Marie Durbin
Place of birth: Kentucky
Religious affiliation: Christian
Mabel Marie Durbin was a gift to the world that was taken to early from our lives. She was here to spread happiness into the great beyond where we will all be surrounded by her love again some day. We ask ourselves if we could have done something different or better that could have kept her here with us longer but God has a plan for us all and his appointment book is something we will never be able to see or modify. Mom had one of the largest and most caring hearts and souls ever created, she always had time for her family and friends and loved to be around everyone any time that she could be. Her beautiful spirit made people laugh and happy to be around her. She told some of the best stories and recounted some of the most interesting memories and at times I think she could have written a book about the interesting life that she led. Family was extremely important to mom and she always spoke of the love that she had for everyone even in times of hardship or grief. Mom loved to travel and see things that a small town girl seldom got the chance to see. Towards the end of her life mom always wanted everyone to come to Colorado and see the beauty that she saw on a daily basis and although she couldn't be in her earthly body all of her children were able to share a special memory with the spreading of her ashes and dedication of her spirit in the Rocky Mountains. The family also will spread some of her ashes in the Ocean that she loved so that she can continue to travel the world in her own time. Throughout our lives, my family has always known how loved we were by her and with every blowing wind, raindrop, ray of sun, glimmer of the moon, shining star and especially each rainbow, we can know that she is still with us…loving us every minute of every day!
Funeral Notice Detail
Born in Kentucky in 1940, a farmers daughter in a large family of 10 siblings. She always enjoyed her youth on the farm and helping families in need with their own families throughout her teenage years. Finally meeting her husband Roger Leon Durbin in Bardstown where they were married in 1957. Through the years they were member of many communities throughout that area and also living in Florida for periods in the 60's and 70's always returning back to the place of their birth, Kentucky. In 1985, they moved to Florida one more time with all other their children and families following behind them. For over 30 years they enjoyed Florida and it's sunshine with a trip to Massachusetts for a short while and then finally moving to Colorado a couple of times ending her days in the beauty of the mountains. Anyone who has ever seen one of her paintings would know how she expressed the love of this beauty. Throughout her entire adult life she was a wonderful wife and mother of 6 children who worked hard every day always devoting her life to us all without fail. As the years passed, illness fell on her and although she always seemed to get better she was never fully in the best health. Surgery after surgery, each time a little weaker than before. Finally God and his beautiful mercy gave her the peace that she desired. Her heart allowed her to drift away in her sleep into a place of serenity and calm where nothing could ever limit her abilities again. Marie is survived by her loving husband Roger Leon Durbin, who would have celebrated 60 years of marriage on October 31, 2017. Survived by her adoring 6 children and their spouses: Roger Dale Durbin and Stella Rose Durbin, Vernon Neal Durbin and Melissa Jean Durbin, Donna Marie Durbin Cline and James Robert McCafferty, Felix Quentin Durbin and Mary Annette Durbin, Richard Marlon Durbin and Shelley Rene Durbin, Natalie Clarette Durbin Young and Dustin Cole Young. She also survived by her 12 Grandchildren and their partners: Jessica Ann Adamskie, Roger Dale Durbin, Jr., Jennifer Marie Durbin, Justin Robert Michael Durbin, Joseph Neal Durbin, Kirstie Marie Oglesby, Nellie Elizabeth Mech, Natasha Lynn Connelly, Timothy Lee Durbin, Marlena Charyl Durbin, Devin Paul Ringer and Allemanda Maree Ringer. Also survived by her many Great Grandchildren, Step Great Grandchildren and so very many other family members throughout the world that love and cherished her. Please feel free to light a candle above and to add any information when you write a thought. I might have missed details that were not added to this memorial at this time and I will gladly add them. Any positive memories or stories would be welcome. Please also feel free to contact me or any of my siblings to get further details about the service. Flowers are welcome at the memorial.... This will be a happy day, just like mom would have wanted!
A Memorial Service will be held at
Lake Weir Chamber of Commerce
13125 East Highway 25
Ocklawaha , FL 32179
On:

Jul 30, 2017

— At:

1:00 PM