Upload a photo
Use the Trash icon to delete
Use the Pencil icon to edit or crop your image
Allowed extensions: JPG, JPEG, PNG, GIF
Candles Lit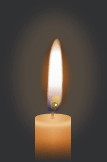 Kenye Kumba Estelle Turay In Celebration Of Your Life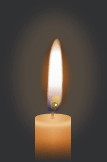 Kenye Kumba Estelle Turay In Memory Of Your Birthday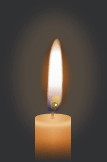 Kenye Kumba Estelle Turay In Celebration Of Your Life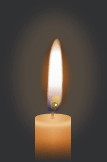 Kenye Kumba Estelle Turay In Memory Of Your Birthday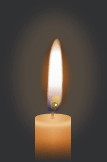 Kenye Kumba Estelle Turay In Celebration Of Your Life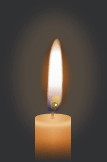 Kenye Kumba Estelle Turay In Memory Of Your Birthday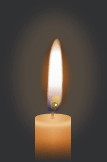 Kenye Kumba Estelle Turay In Celebration Of Your Life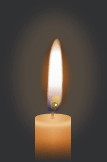 Kenye Kumba Estelle Turay In Memory Of Your Birthday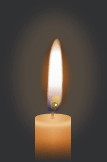 Kenye Kumba Estelle Turay In Celebration Of Your Life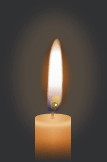 Kenye Kumba Estelle Turay In Memory Of Your Birthday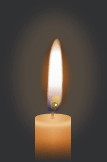 Kenye Kumba Estelle Turay In Celebration Of Your Life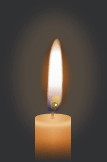 Kenye Kumba Estelle Turay In Memory Of Your Birthday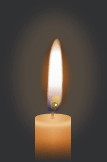 Kenye Kumba Estelle Turay In Celebration Of Your Life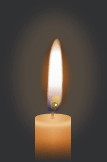 Kenye Kumba Estelle Turay In Memory Of Your Birthday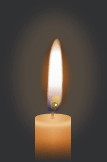 Kenye Kumba Estelle Turay In Celebration Of Your Life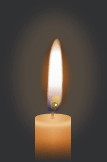 Kenye Kumba Estelle Turay In Memory Of Your Birthday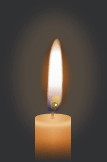 Kenye Turay
IMPORTANT: This Memorial is in draft mode. To complete, change the memorial status from "draft" to "publish".
Kenye Kumba Estelle Turay
Place of birth: Jaiama Nmikoro
Religious affiliation: Other
Kenye Estelle Kumba Turay, went home to the Lord on Tuesday, November 3rd 2015. Kenye was born on July 7th 1946 in Jaiama Nimikoroh, a small town in the Kono district, in Sierra Leone. She was the 2nd daughter to the late PC Foamonasah Sahrfilli Matturi and the late Madam Tity Ngekia Matturi.
Kenye, started her education in Jaiama Primary School and continued on to Haford Girls high School in Moyamba Sierra Leone. She Graduated In 1966 and then travelled to the United States of America to further her studies. She attended North Central College in Illinoi and received her Masters of Science in Temple University in 1976. During her schooling, she met and married the late Mohamed Sulaiman Turay and they welcomed their first child in 1973. As a firm believer of education, she taught in numerous high schools in the east coast as she believed in the power of education.
Seeking warmer weather, she moved with her growing family to California and continued to teach and inspire young minds. In the early 80's, Kenye and her family moved back to Sierra Leone with dreams of inspiring minds and making a difference in their homeland. She lectured at Collegiate Boys High School and the later at Freetown teachers College where she taught for several years. She also co-authored a science textbook with Macmillan publishing house. Born a Methodist, she attended the Charles Davies Memorial Methodist church and was a member of the board of directors. In 1997, Kenye returned to the states to be closer to her three children.
Back in California, she worked with disabled youths and adults and substitute teaching elementary and high school part time until her retirement. She moved to Delaware. Kenye loved the lord, as evident in her participating in a couple of prayer groups and attending church diligently every Sunday. She demonstrated a quiet demeanor in obeying Gods word and she became a mediator and an advisor for many young married couple. She embraced everyone she meets and never wavered in her loyalty to friends and family. Kenye will be dearly missed by all who knew her and interacted with her.
She is survived by her children Fatmata Lamboi, Sulaiman Turay, Tity Akeme and Mustapha Turay and eight grandchildren, Lisa, Haji, Bethany, Shalom, Ivor, Ethan, Nalah and Andrew. Daughters in law Messie Turay and Bintu Turay. Sons in law Albert Lamboi and Daniel Akeme. Siblings include Sia Alice Yanni, Sahrfoa Matturi, Nyawo Jones, Sia Johnny, Doris Leverett, Sahrfili Matturi, Tambafoa Matturi, Tamba-fili Matturi, Mariama Egre, Fadima Jalloh, Adama Jum, Brima Jum, Musu Blell, Bema Matturi, Jennessie Matturi, Bona Matturi, John Matturi, Satta Matturi, Hawa Lebbie and Hilary Matturi. Extended families includes the Turay, Sesay, Manyeh, Mansah, Koroma, Wuseni, Daramy, Kamanda, Ngandi-Capio, Moiyoh-Williams, Janga, Yomba-Kamara, Ngekia, Mbayo, Bona-Fania, Fania, Tumoe, Pettiquoi, Fombah, Kellie, Komeh, Dumbar Buffah, Dugba, Caulker, Teh, Kaimachendeh, Mbriwah, Fasuluku, Jalloh, Jum, Mansaray, Sumana, Turner and Gbomor. Other relatives include Songu-Mbriwah, Davies, Gulama, McCarthy and Momoh. She will be missed by hundreds of nieces, nephews and family members in Europe, Sierra Leone, Nigeria, Botswana, Asia and the United States of America.
Funeral Notice Detail
Kenye passed away on November 3rd, 2015 at Season\'s Hospice Christiana Hosptial. She was surrounded by her loved ones. She is survived by her four children, seven grandchildren, brothers, sisters, nieces, nephews, grand nieces & nephews, and many, many other family and friends.
A Memorial Service will be held at
Grace Chapel Outreach Ministry
701 Carson Drive
Bear , DE 19701
On:

Dec 05, 2015

— At:

9:00 AM