Upload a photo
Use the Trash icon to delete
Use the Pencil icon to edit or crop your image
Allowed extensions: JPG, JPEG, PNG, GIF
Candles Lit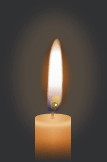 Kay Easley-Ellerbe In Memory Of Your Birthday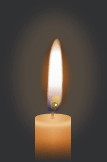 Kay Easley-Ellerbe In Celebration Of Your Life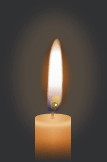 Kay Easley-Ellerbe In Memory Of Your Birthday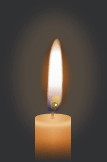 Kay Easley-Ellerbe In Celebration Of Your Life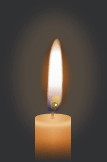 Kay Easley-Ellerbe In Memory Of Your Birthday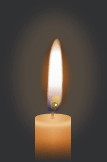 Kay Easley-Ellerbe In Celebration Of Your Life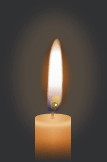 Kay Easley-Ellerbe
IMPORTANT: This Memorial is in draft mode. To complete, change the memorial status from "draft" to "publish".
Kay Easley-Ellerbe
Place of birth: None
Religious affiliation: Christian
                                                                         Kay Patricia Easley                                                                
A limb has fallen from the Family Tree..Kay Patricia Easley was born on December 23, 1944, in Philadelphia, Pennsylvania to the late Ella-Mae Graves.As a child, Kay attended the Philadelphia Public School District, She attended "Child's  Elementary" , Barrett Middle School and later Graduated from Bok Vocational School.At a tender age of 14, Kay started working. Kay didn't stop there. She even worked after retiring; never truly retiring, she was like the Energizer Bunny, she just kept going and going.In Kay's mid-twenties she dedicated her to the Public Service. First obtaining gainful employment at Quarter Master Defense Agency, she then gave 25 years of her  beautiful life to the United States Civil Service.After leaving the Quarter Master Defense Agency, She not only gained the meaning of true loyalty t the Postal Service, She was also given the status of being the Supervisor.After Semi-Retiring, Kay once again procured employment as a Companion and a Nurse to several women. Her last client was a women named Mrs Blanche, who loved Kay dearly. Kay chose the path  of being in the home health care industry in her later years because it allowed and enabled her to give back to those in need. Which fulfilled her immensely. She truly utilized this God-Given Gift of  always being there for those of the less fortunate. Kay Easley was indeed a beacon of light and joy. Not only for her Children and Grandchildren and extended family members, but she was kind and passionate to anyone she came across. Anyone needed her, She was there. NO QUESTIONS ASKED. Anyone who knew Kay knew she was one of the strongest individuals with high capabilities, limitless potential, and the biggest heart in mankind. Kay will continue to live in our hearts and she will guide us just as well as if she would when she was physically here with us in the flesh. During her years at Bok Vocational High School, Kay fell into the arms of the love of her life, Samuel Louis Easley and from this Union of Matrimony,  Two handsome, intelligent sons were born as know known as Samuel Louis Easley Jr. and Eric Louis Easley (who proceeded her in death in July  of 1993). Due to altercations in this marriage, their partnership was eventually cut short.In 1989 Kay then met and fell in love again with a great man named Otis Ellerbe Jr. Again  in 2010 She then became a bride for the second time and this produced the union of Kay Easley-Ellerbe and Otis Ellerbe Jr.From a very young age, Kay accepted Jesus Christ as her Lord and Savior and she was a devout Christian until the end of he time. Her very first place of worship was known as Mount Hebron Baptist Church then years later, she would move forward and commit to her final place of worship know as City Temple; where Kay would continue to praise god as strongly as she would normally do on a constant Sunday basis. not only was she a devout member of this organization, she was a fully committed active service provider as well as a usher for over 17 years.Kay was a very strong Christian women of moral values and principals which will be missed greatly by all of us.Kay's interests and hobbies were vast. They included making time for her family and loved ones, cooking ,cleaning , sewing, Public service, and her beloved Pinochle games with her friends who she's had great memories and experiences with .She will truly be missed by each and every one of us. Kay had a heart like gold and a mindset like a scholar. She was like no other and she cant and wont be replaced by anyone with th type of love she provided for each and every one of us individually. Shes the strongest of all strong, braves of all brave, and kindest of most kind.We love and miss you Kay, Forever and Always you will be in our hearts.Kay leaves to mourn her 3 children: Her beloved son Samuel Easley, Eric easley and Ateia Polk (who also preceded her in death in October 2018) , She also leaves her beloved grandchildren: Samir Easley, Quasir Easley, Khalea Saviour, Starshea Saviour and Tahg Jones, Her beloved great grandchildren: Giahna Harrell, Jaida Harrell, Makai Harrell, Zy'eerah Saviour, Zykee Savioiur and Abdur-Razzaaq Saviour, Her two daughter in laws: Crystal Saviour and Tracy Roberts who took such good care of her from the time of her sickness until it was her time.  Kay kept her comrades close and her cherished family members even closer. Kay will never be forgotten and she will always be in out hearts as long as we all shall live.                   
We Love You Always Kay.
– The Family