Upload a photo
Use the Trash icon to delete
Use the Pencil icon to edit or crop your image
Allowed extensions: JPG, JPEG, PNG, GIF
Candles Lit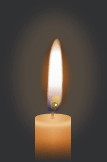 Kathye Ingram In Celebration Of Your Life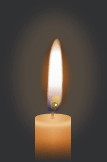 Kathye Ingram In Memory Of Your Birthday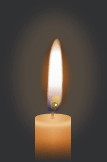 Kathye Ingram In Celebration Of Your Life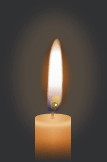 Kathye Ingram In Memory Of Your Birthday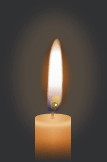 Kathye Ingram In Celebration Of Your Life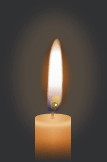 Kathye Ingram In Memory Of Your Birthday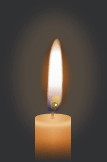 Kathye Ingram
IMPORTANT: This Memorial is in draft mode. To complete, change the memorial status from "draft" to "publish".
Kathye Ingram
Place of birth: Lewiston, ID
Religious affiliation: Christian
Kathye Ingram, born Leslie Kathleen Martin, on Aug 19, 1951 to Wayne and Kay Martin in Lewiston Idaho.  She was their second child, sister to Tanya and Cecil.  When her parents divorced she, Tanya and Kay moved to Boise.  Shortly after they moved to Caldwell where she completed her schooling and graduated in 1969.  Mom started Beauty College that fall at Superior Western.  She also met the man of her dreams, a tall, blonde drink of water in polyester double knit at Statewide, Don Ingram.  From that time on they were inseparable. She graduated from beauty school and started working at The Stylist in Oct 1970.  Don and Kathye were married at the Church of God on Oct. 11, 1970.
Mom worked the cutting, coloring, backcombing and hair spraying industry with fervor.  In Jan 1976 she bought the The Stylist and found out she was pregnant within a few weeks of each other.  Sept 16, 1976 Megan was born.  Kathye became septic and was dying.  Don stayed by her side and refused to leave, and the hospital made him a bed in her room so he could be with her.  Mom said Jesus came and asked her if she wanted to go or stay.  She said I looked at Don praying and told Jesus, "I want to stay with my husband and raise my daughter."  After that she started getting better.  A month later she was released.  She had a long road of recovery and an abundance of people to take care of her and Megan. Our family was not complete and Megan started praying for a baby brother.  For 3 years Megan prayed that God would give her a baby brother.  In July 1981, Eli was born.  He was perfect with his shiny eyes and no neck.  Mom was so in love with her baby boy that she couldn't contain her excitement and proudly showed him off to anyone that came in close proximity.
 Mom was a tireless worker going in early and leaving late, making the women of Canyon County beautiful.  She became a platform artist and educator for Paul Mitchell and started teaching other hair dressers the newest styles.  In 1985, Don quit his job and started college at age 38.  Mom supported his decision and worked hard to make sure we never went without while dad went to school.  When he decided to start Safe Start Driving School she supported him wholeheartedly and opened their house to let him hold classes in their living room.  She was proud of how great and kind of a teacher he was with the teens learning to drive.  Together they were taking Canyon County by the tail.
Mom loved her kids and stood by them as their biggest supporter.  She became Grandma to Ronnie when he was 5 and read him books and fed him cookies.  She held Meg's hand while Gabi was born, she held the computer while Kaide was being born so Skeeter could see them 7000 miles away in Iraq and was the cheerleader when Destry came along.  She was ecstatic when Eli became a dad to Harper and then Elyse.  It was one of her greatest joys to see Eli discover the love of being a parent and wholeheartedly loved Jocelyn.  She loved being "Nana".
She and dad decided to become snow birds and met some great friends on their yearly treks to Arizona. She loved the time she spent in the desert with the red dirt, listening to bluegrass music and coyotes howl, drawing pictures of the landscape, meteor showers and all the Cathy's she met but mostly the time she and dad spent together.
Mom was diagnosed with Leukemia 3 days before their 50th wedding anniversary.  She decided to have treatment in Reno and while there had an acute pain attack.  It was an in-operable aortic aneurysm.  Our family had three days of being at her bedside joking, talking and loving on her.  She passed into Jesus' arms Nov 15 at 11:43 pm.  Dad never left her side.
Mom spent 50 years behind the chair at The Stylist loving and encouraging her guest who became friends and family.  She was always learning and teaching others.  She made each person that came in feel special.  She loved you all!
Mom leaves behind her sweetheart of 50 years, Don, her kids, Megan and Skeeter Lowe and Eli and Jocelyn Ingram, her precious grandkids, Ronnie, Gabi, Kaide, Destry and Oakley (great grand son) Lowe and Harper and Elyse Ingram, as well as her bonus kids, Lupe and Javi De La Cruz.  She has numerous brothers and sisters , nieces and nephews that she loved dearly.  Mom leaves behind an abundance of great hair, friends and a long legacy of love.
She was well loved and cared for by the doctors and staff at The Forsythe Wellness Clinic and asked that in lieu of flowers please send any donations in Kathye Ingram's name to: The Forsythe Wellness Clinic Foundation 521 Hammill Ln Reno, NV 89511.
At this time we will not be having a service but will be having a concert in the spring in the park in true Kathye style.