Upload a photo
Use the Trash icon to delete
Use the Pencil icon to edit or crop your image
Allowed extensions: JPG, JPEG, PNG, GIF
Candles Lit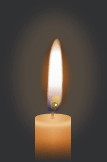 Joseph Leate In Celebration Of Your Life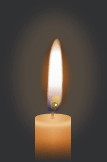 Joseph Leate In Memory Of Your Birthday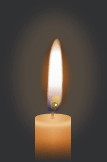 Joseph Leate In Celebration Of Your Life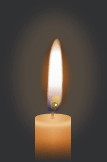 Joseph Leate
IMPORTANT: This Memorial is in draft mode. To complete, change the memorial status from "draft" to "publish".
Joseph Leate
Place of birth: Massachusetts
Religious affiliation: Christian
. We married 9/6/69 at 16 & 18 yrs old. We grew up together on a roller coaster of what life brings. We had 3 daughters in '70,72,74. We hit the storms of life thru his alcoholism & domestic abuse, yet when he was close to death, his life instantly turned around when he met Jesus on a personal level..he was finally the man I married but always loved. He was an extraordinary mechanic, heavy equipment operator & fixed them, tractor trailer driver & fixed those. He was also a master welder with his own truck & side business where he welded on sight. Trust me, if it breaks, he fixes it! His brilliant mind was evident to all of us. He had hundreds of friends who came to him for help in fixing things. Our daughters adored him, yet with the insanity of DA & drinking when they were young, they did choose poor paths of their own, in spite of his trying to make up for what they'd missed. Our oldest daughter had 2 boys & 1 girl. Her husband was a sociopath & the 2 of them abused drugs & alcohol… leading her husband to prison for attempting to kill her & the DCF placing the kids with us when they were entering puberty. At the time I was an EMT & school bus driver, but had to give up the EMT to care for the kids..one of whom is autistic & has dd along w impaired intelligence. He's still living w me. Joe did the right thing by accepting custody & poured himself into being a good dad to them. Our youngest daughter had a boy while also living w us, & Joe was immediately his dad too. When Joe was 65 his boss told him he'd have to let him go on the basis of him being old, & at such a high income. Joe signed up for ss & worked as much as he could on his own, but every job he applied for told him they'd hire him in a second if they could put his excellent skills onto a younger body. Joe became depressed & refused counseling. We got behind on our mortgage of a home we had built. He'd been emasculated. At 66 the depression overwhelmed him & affected his health very badly. His bp & cholesterol were unmanageable w meds & he needed ambien to sleep which caused awful effects that he wasn't aware of. One afternoon he had awful chest pain, pressure, sweating, & fear so he took himself to the closest ER. They concluded it was a pulled chest muscle..they never read his medical records! As an EMT, I'd never seen a pt sent home like that. All people w his symptoms were kept for observation & a chest ct w cardiac consult. He died a week later of a massive cardiac arrest. His arrest came late at night, yet he was kept alive via machinery & drugs until the next morning, giving my family time to come in & say goodbye. I knew in my heart he was gone… my Joe was trying to die. . I told the icu staff to stop everything & make him comfortable. Then I got in the bed with him & held him & told him it was ok to go. He did. After 50 years of marriage I was severed in half.