Upload a photo
Use the Trash icon to delete
Use the Pencil icon to edit or crop your image
Allowed extensions: JPG, JPEG, PNG, GIF
Candles Lit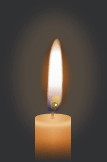 Jordan Alan Vigil Sr.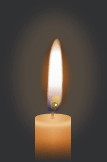 Jordan Alan Vigil Sr.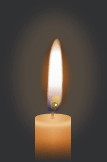 Jordan Vigil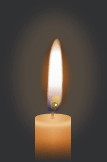 Jordan Alan Vigil Sr.
IMPORTANT: This Memorial is in draft mode. To complete, change the memorial status from "draft" to "publish".
Jordan Alan Vigil Sr. 5/14/2012
Place of birth: Castro Valley, Ca.
Jordan was born on oct 12, 1982. He was a strapping lil babyboy at 9 lbs 2 oz. and was 23 1/2 inches tall.. He was my middle child and youngest son. He always had a gentle spirit about him, was a cheerful baby, always smiling and as he got older his engaging laugh and sense of humor was always in full swing. He was a very intelligent child and I could tell early on he wasnt challenged by the schoolwork and said to me in 2nd grade, mama look at this work, and showed me the work in the back of the book, he said I already can do this, and he was showing me the end of the school year work. I then spoke to the teacher and principle to have him tested and he was and was identified as a gate student. The next year, he went into the 3rd grade but was really in the 4th, he and one other student were the only 3rd graders in a 4th grade class. In 5th and 6th grade became a conflict manager on the playground with his ability to help others resolve their conflicts on the playground. During this time also, he had been playing little league baseball, in the summer and basketball in the winter. He was a natural when it came to sports, his team won several trophies and he had gotten metals for outstanding player. In baseball he was found to have soft hands which is something you cant acquire, it comes naturally. With that he was drafted by the majors.He played little league for 5 years. My son grew to be a wonderful man, yes in his teen years he had made some bad decisions and some poor choices, and that governed his way of life for some time, but he grew tired and wanted out of that and wanted only to be a good father, work, have a love that would last and settle down. unfortunately love of a good woman evaded him. During those years he did get his GED and also worked and then he took classes and became certified in microsoft, access, powerpoint, excel. As an adult, all 6' 3 1/2 inches tall of him, he still maintained his gentleness and sense of humor, his love for people, and his infectious laugh is remembered by all, and especially his beautiful smile that lit up a room when he walked in. He is truly and deeply missed by his little boys Jordan Jr. 14, and his 3 1/2 year old Joseph "Jojo" and by his sister, brother and especially by me, mom. He will be loved always and forever missed. I always knew my son was a meant for better things. Now God has him so he can do those things he was meant to do. Just wish it didnt hurt so much.