Upload a photo
Use the Trash icon to delete
Use the Pencil icon to edit or crop your image
Allowed extensions: JPG, JPEG, PNG, GIF
Candles Lit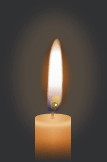 Edward Coats In Celebration Of Your Life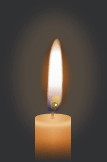 Edward Coats In Memory Of Your Birthday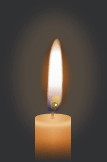 Edward Coats
IMPORTANT: This Memorial is in draft mode. To complete, change the memorial status from "draft" to "publish".
Edward Coats
Place of birth: Earth, Place of Death: Heaven
Religious affiliation: Christian
My Dad was a man of Love. Never once have I ever seen him hate anybody. When you think of a Christian you think of serving the Lord with all your heart. Do no evil, don't curse, etc. That was my Dad. He walked the walk he didn't just talk it. He proved it's possible to walk in the way Jesus walked. He wanted everyone to know how much God loved them and no matter what you are going through he will be there. My Dad taught me How to walk in Love, How to Love, Integrity in everything I do, How to be patient, How to care, How to not Judge anyone, How to let go of hatred or things that make you angry, How not to get upset with anyone and if you do, to be upset at what they do not for who they are, and so much more, words can't express my Dad. He was Man of God born on this Earth and taken to early but touched by so many. I only hope I can be half of what he was. I lived 1500mi away. I wished I had to chance to go visit him more often. I regret not calling or texting more than I wanted. There's so much I didn't get to tell him that I wanted to. He kept falling sick from diabetes but he never lost faith that he would be healed. I was hoping he would be healed. He was always strong, my Dad fell Ill from diabetes and his kidneys began to fail wasn't long until he was diagnosed with Covid too. The two combined were too much for the human form to handle and he passed away on Jan, 24th of 2022. I believe he died peacefully at home. Some people call it a blessing he's not in pain anymore and is 100% healed of everything. I try to look on the positive side but What a way to start a year. Losing my Dad is tougher than I want to admit I still get urges to call or text him but know he won't be there to answer. But, I have had many dreams with him in it that I hold really close to me. My whole family took this hard, especially My Mom I can't express her feelings as I'm sure they're on a whole other level but she did write a poem:
Grief:
The nights seem longer now that you're not by my side.
The silence is so loud I'm almost afraid to cry.
When I close my eyes, death seems to visit in your place.
And when I weep the tears taste bitter upon my face.
Grief is never easy, it's greedy and it's sharp.
The bitter sting is relentless from the very start.
It feels like your drowning, you can't catch your breath.
Is there no reprieve from the heavy hand of death?
Then there is a glimmer, a still small voice on the wind.
"I'm with you my child, I felt the pain your drowning in.
My heart is with the widow, with the helpless and the meek.
Your husband is in my presence, he daily walks with me."
"Do not mourn for long but rejoice in his new life.
 And remember, my daughter, that I am always by your side."
The pain is a little easier, the darkness not so close
.Let me walk with God, so where He goes, I'll go .
Written by Judy Coats in memory of
Edward Coats02/08/2022
Anyone who is going through something similar I'm sending Love and Warm embrace. May you be blessed and find peace.