Upload a photo
Use the Trash icon to delete
Use the Pencil icon to edit or crop your image
Allowed extensions: JPG, JPEG, PNG, GIF
Candles Lit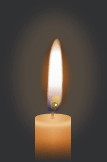 Daniel Martin Patrick Cheuka Tatum In Memory Of Your Birthday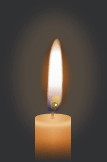 Daniel Martin Patrick Cheuka Tatum In Celebration Of Your Life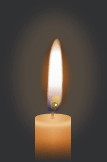 Daniel Martin Patrick Cheuka Tatum In Memory Of Your Birthday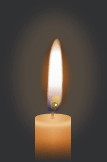 Daniel Martin Patrick Cheuka Tatum In Celebration Of Your Life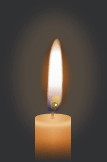 Daniel Martin Patrick Cheuka Tatum
IMPORTANT: This Memorial is in draft mode. To complete, change the memorial status from "draft" to "publish".
Daniel Martin Patrick Cheuka Tatum
Place of birth: Mansfield General Hospital, Mansfield, Ohio, United States of America
Religious affiliation: Catholic
I feel the Obituary below, which I wrote between 24-December-2020 and 28-December-2020…updated the Funeral Date on 05-February-2021, and the Inurnment date on 06-March-2021…is the best "Celebration of Life" I could create for Daniel Martin Cheuka, Marley Michiko my Service Canine, and Kuri Tatsuo her "little sister".
Funeral Notice Detail
Daniel Martin Cheuka12-February-1957 + 18-December-2020How do you summarize a life of nearly 64 years (or a Marriage of over 26 years in a few sentences)?First perhaps his favorite Bible Verse he insisted be part of his wedding is a good start:___Psalm 133 (King James Version):1 Behold, how good and how pleasant it is for brethren to dwell together in unity!2 It is like the precious ointment upon the head, that ran down upon the beard, even Aaron's beard: that went down to the skirts of his garments;3 As the dew of Hermon, and as the dew that descended upon the mountains of Zion: for there the Lord commanded the blessing, even life forevermore.___Daniel went home to be with his Lord and Savior, Jesus Christ, and his family who have gone before him, and hopefully over the "Rainbow Bridge" with his beloved canine and feline companions.Daniel was a blessing to everyone who took the time to get to know him, he would always look for the best in people, even if they mocked him behind his back.Daniel who never had the honor to leave the United States except for trips to Canada with Mats Ziegler as a child... he has touched people directly around the world from Poland, Italy, Australia, the United Kingdom, and beyond Lived a full life in his 63 years, 10 months, 7 days, despite his Spastic Quadriplegic Cerebral Palsy and its resulting "Moderate to Severe Hearing Loss". His health was amazingly free of any major issues that affected him during his life.In his life, he kept growing and learning each and every day. In fact, he lived 1 Corinthians 13:11-13 (King James Version):11 When I was a child, I spake as a child, I understood as a child, I thought as a child: but when I became a man, I put away childish things.12 For now we see through a glass, darkly; but then face to face: now I know in part; but then shall I know even as also I am known.13 And now abideth faith, hope, charity, these three; but the greatest of these is charity.__An honored graduate of Malabar High School class of 1975, where he was a Business Major, member of the Accipiter Editorial Staff and Junior Achievement.Daniel attended the world-famous Wright State University for the year of 1977.A graduate of North Central Technical College (now North Central State College) with an Associate of Applied Business-Business Management.Daniel was an honored member of the Kappa Sigma Upsilon fraternity at Capital University in Bexley, Ohio as a Religion Major.He converted to the Roman Catholic Faith at the Easter Vigil of 1998 at Saint Peter's Roman Catholic Church, Mansfield, Ohio.He was an honored Third Degree Member of Mansfield, Knights of Columbus Chapter 687.He was a proud member of the UFCW Local 1059 Union when he worked at the Ontario Meijer (Unit 126) for 5 years as a Sporting Goods Cashier and Automotive Stock Clerk. He also was a proud member of the SEIU District 1199 Union, when he worked as an "Independent Provider" for 9 years for the Ohio Department of Jobs and Family Services.For John, in January 1994, Daniel went COLD TURKEY on a two-pack a day smoking habit and a 6-pack a day beer-drinking habit. He maintained his sobriety on both until the end.Daniel died in a house fire at 99 Dawson Avenue, Mansfield, OH 44906-3201 along with their "Girls of the Canine Persuasion", Marley Michiko a Shiba Inu Service Canine for his husband (09-July-2017 + 18-December-2020... 3 years, 5 months, 10 days) and Kuri Tatsuo a Blue Heeler/Mountain Cur mix a companion for all (01-June-2019 + 18-December-2020... 1 year, 6 months, 18 days)Marley Michiko means "Pleasant Seaside Meadow" - "Beautiful Wise Child" and Kuri Tatsuo means "Chestnut" - "Little Dragon".He is survived by his beloved husband of Rev. Dr. Johnathan Benjamin David Tatum D.D., Ph.D. for 26 years, 4 months, 22 days. Who received moderate burns in his attempt to save Daniel's life, and was treated by the excellent staff at THE Ohio State University Wexner Hospital Burn ICU and Burn Unit.Daniel and John renewed their Wedding Vows at the 60-foot cross, outside The Kerns Religious Life Center at Capital University, with The Reverend Drew Tucker officiating on Saturday, 27-July-2019.He is also survived by several cousins.Daniel is preceded in death by his "Stepfather", Mathew "Mats" Ziegler of Mansfield who passed in 1981, his father Martin James Cheuka in 1994 at age 70, his older half-sister Linda Kay Ziegler Clerkin who passed away a week after her 59th birthday in 2009, and their mother Anne Pasheilich Cheuka in 2014 at age 93. As well as Daniel's grandparents were the late Adam P. and Juliana (Wild) Pasheilich. He was also predeceased by his maternal uncles Peter, Paul, and Fred Pasheilich; and his maternal aunts, Juliana "Julie" Roberts and Regina "Jean" Hallabrin.Daniel was not Jewish, but his widower John is 1/2 Polish Jew, and the prayer for the dead, the "Mourner's Kaddish" does not mention DEATH at all, in English:"Glorified and sanctified be G-d's great name throughout the world which He has created according to His will.May He establish His kingdom in your lifetime and during your days, and within the life of the entire House of Israel, speedily and soon; and say, Amen.May His great name be blessed forever and to all eternity.Blessed and praised, glorified and exalted, extolled and honored, adored and lauded be the name of the Holy One, blessed be He, beyond all the blessings and hymns, praises and consolations that are ever spoken in the world; and say, Amen.May there be abundant peace from heaven, and life, for usand for all Israel; and say, Amen.He who creates peace in His celestial heights,may He create peace for us and for all Israel;and say, Amen."On behalf of Daniel, the family wants to thank Dr. Alfred Granson M.D. and Dr. Megan Lynn Oberhauser D.O., who were Daniel's primary care doctors from 1999 until his passing. Dr. Stephen Lenehan, M.D. his Cardiologist who confirmed he still had a VERY YOUNG HEART at 63. His Opthomologist Dr. Jonathan Skarie M.D., Ph.D. who diagnosed his bilateral cataracts and referred him to Dr. Richard Gans M.D. of the Cole Eye Institute of the Cleveland Clinic Foundation to perform his surgeries under general anesthesia and Dr. William E. Sax O.D. also of the Cole Eye Institute.His Urologist, Dr. John Willard Peck II, M.D. who kept him well.Last but certainly not least Dr. Daniel Ernest Wade, D.O. his Otolaryngologist who in association with Julie A. Bonko Au.D. managed his hearing issues.The family also wishes to thank the University Hospital Samaritan, Cleveland Clinic Foundation Main Campus, and OhioHealth Mansfield staffs for the wonderful and respectful treatment they always provided Daniel in the limited times he needed care.Daniel in many ways was a "Falcon" (Malabar High School's Mascot), a "Crusader" (Capital University's Mascot)...and perhaps a bit of a "Spartan" (the St. Peter Catholic Parish Mascot ).Thanks to the generous blessing of the Very Rev. Gregory R. Hite, V.F., S.T.L. Pastor of St. Peter's Parish and Rev. Kevin Moebius Parochial Vicar of St. Peter's Parish a Requiem Mass and Burial in Mansfield Catholic Cemetery will be provided to the family.Calling Hours will occur at St. Peter's Catholic Church, 60 South Mulberry Street, Mansfield, OH 44902 (at the corner of Mulberry Street and First Street) at 09:00-10:00 on Wednesday, 10-February-2021 followed by a Mass of Christian Burial at 10:00. Telephone Number: (419) 524-2572Inurnment will follow at Mansfield Catholic Cemetery, 389 Altamont Avenue, Mansfield, OH 44902-7863 on Easter Monday, 05-April-2021 at 10:00, due to the inclimate weather in February. Telephone Number: (419) 522-1831In lieu of flowers, the family requests any memorial contributions be sent to: John Benjamin Tatum, 27 West Second Street, Apartment# 312, Mansfield, OH 44902-1931 ,to help defray the costs of losing their home and most of their possession. Or you can make donations via PayPal https://www.paypal.me/JohnBenjaminTatumYou can also contact his husband via Facebook: https://www.facebook.com/john.benjamin.tatum or via email at jbt.dmc@gmail.comIf you would like to send wishes of condolence or prayer, please send them to the above addresses as well.Wappner Funeral Directors and Crematory of Mansfield, OH assisted the family, in the most professional, loving, and Godly way possible.____________________________________________________On 04-April-2015 Daniel shared this on Facebook..." Back in 1988, I wrote a (and officially copyrighted) a poem. When I started writing it, I wanted it to be about the plight of the Vietnam veteran. But as I was writing it, it took on a more personal note. I leave it here, people may share it but other use without my permission is strictly prohibited.TIME HEALS ALL WOUNDSThey say time heals all woundsbut the pain runs too deep They call me courageousbut it's only myself I have to keepSociety's gains are my loss when I can't pay my wayYou say forget about my dreamsthey don't mean much anywayThey put labels on aspirin saying too much will make you illThey put labels on food saying please don't overfillBut one thing I will never understandno matter how hard I tryIs the label they put on mesaying I'm not a "normal" guyFor I have a heart that pumps blood every dayAnd I have a tongue that speaks the words I sayBut if that tongue is silencedthere will be many to mournFor I will not have succeeded and my plight will not be bourneNext time you see me on the streetjust trying to stagger byPlease don't turn and walk awayjust stop and say hiFor God has put me on this earthjust like even youAnd if you would even know me, who knowswe could be friends too©1988 Dan(iel Martin) Cheuka"____________________________________________________
A Memorial Service will be held at
St. Peter Catholic Church
60 South Mulberry Street
Mansfield , OH 44902
On:

Feb 10, 2021

— At:

9:00 AM