Upload a photo
Use the Trash icon to delete
Use the Pencil icon to edit or crop your image
Allowed extensions: JPG, JPEG, PNG, GIF
Candles Lit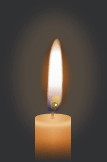 Robert Charters Mills III In Celebration Of Your Life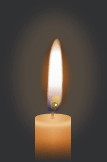 Robert Charters Mills III In Memory Of Your Birthday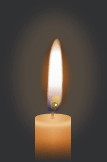 Robert Charters Mills III In Celebration Of Your Life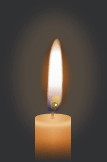 Robert Charters Mills III In Memory Of Your Birthday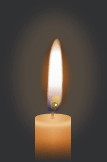 Robert Charters Mills III In Celebration Of Your Life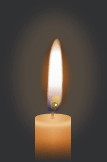 Robert Charters Mills III In Memory Of Your Birthday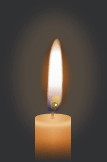 Robert Charters Mills III In Celebration Of Your Life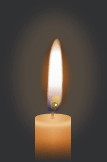 Robert Charters Mills III In Memory Of Your Birthday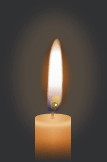 Robert Charters Mills III In Celebration Of Your Life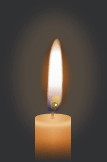 Robert Charters Mills III In Memory Of Your Birthday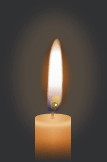 Robert Charters Mills III In Celebration Of Your Life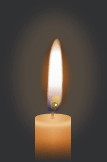 Robert Charters Mills III In Memory Of Your Birthday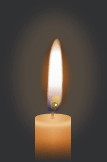 Robert Charters Mills III In Celebration Of Your Life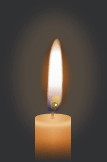 Robert Charters Mills III In Memory Of Your Birthday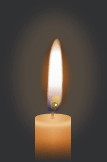 Robert Charters Mills III In Celebration Of Your Life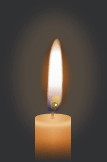 Robert Charters Mills III In Memory Of Your Birthday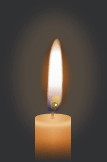 Robert Charters Mills III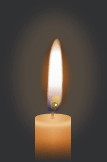 Robert Charters Mills III
IMPORTANT: This Memorial is in draft mode. To complete, change the memorial status from "draft" to "publish".
Robert Charters Mills III
Place of birth: Park River, North Dakota
Religious affiliation: Protestant
Robert (Bob) Charters Mills III, beloved husband, father, and grandfather, passed away in the early morning hours of June 19, 2015 after six years of failing health and complications from prostate cancer. He was able to spend his last hours with his beloved daughters holding his hand, loving him, and sitting with him before he passed away peacefully in his sleep.
Bob was born in Park River, North Dakota to David Ira Mills and Ivah Myrtle Finniseth, the youngest of four children. At the age of 8, he moved from North Dakota to South Pasadena, California, along with his mother, older sisters, Harriet and Marjorie, in a car driven by his newly licensed 16-year-old brother Mark, to join his father who was in poor health. Bob lost his father at the age of 9, and his brother left home. He learned responsibility early, excelled in school, and worked hard to ease the pressure on his mother in difficult and trying times. His mother and his high school coach, Frank Williamson, with whom he maintained a lifelong connection, were his greatest influences to his unwavering values. He graduated from South Pasadena High School in 1946 with a football scholarship to attend University of Southern California. At USC, he earned a degree in petroleum engineering. After graduation, he served in the Air Force during the Korean War. In 1953 Bob began working with Mobil Oil as an engineer in Exploration and Production and stayed through a 36-year career that took him around the world. From humble beginnings in Los Angeles, California, to Big Piney, Wyoming, Durango, Colorado, New York City, he then began his international stint: Tripoli, Libya as Manager of Exploration and Production, Lagos, Nigeria as Managing Director, Jakarta, Indonesia as General Manager Mobil Indonesia before returning to New Orleans, and finally retiring in Dallas, Texas on October 18, 1989. His two younger daughters, Julie and Anne, barely made it to the retirement party after delays from the Loma Prieta earthquake the day before.
At 50, Bob took up running for his health, saying running focused his mind and lifted his spirit. He ran his first marathon at age 62 in 1990 at the San Francisco Marathon. He went on to run a total of 8, including the Big Sur International 3 times, Napa Marathon '93, the New York Marathon also in 1993, and the Boston Marathon in 1996 after the death of his first wife, Jo, when running helped him move through his grief on to the next chapter of his life.
Bob valued his Christian faith deeply and was a dedicated church member, fulfilling various leadership and volunteer roles throughout his life to serve the well-being of his community. He was integral in many churches as well, serving as an elder at the Presbyterian Church in Old Greenwich, Connecticut, the Union Church in Tripoli, Libya, where live camels and sheep were part of the Nativity, and throughout the years, active in all his church communities in a leadership role. Most recently, he was a founding member of the Wellspring Foundation and the Wellspring Anglican Church in Modesto. He was active in community outreach, a generous donor to the church, and was instrumental in selecting and inviting Fr. Michael to join the church as lead pastor.
Bob had four children, Laura, Julie, John, and Anne, with his first wife, Josephine Shaw Mills (1932-1995), who preceded him in death, as did his son John (1960-1987). He met Jane Johnstone Erchenbrecher, a former classmate from South Pasadena High through her younger sister Susie, one of Jo's good friends, after Jo passed away, and they were married on October 5, 1996. They lived in Carmel, California and Modesto, California.
He is survived by his wife Jane, and his three daughters, Laura Akhavan of Olympia, WA (grandchildren, Jhaleh, Mitra, and Kamran Akhavan), Julie (Bill) Oswald of Monterey, CA and Anne Mills of Seattle, WA (grandchildren, Mathieu, Lucas, Raphael, and Josephine Gaultier).
Bob's legacy is marked by his integrity, his grace, his honesty, his relationships, and his genuine interest in life. He was gentle, engaged in life without fanfare, but with curiosity and respect. He made friends wherever he went. On camping trips in the early days, his interest in people took him around to all nearby campers, and he could be counted on to make acquaintance and return with tales of their family relationships, names, children, and interests. His love of people and recognition of their dignity and their gifts served him well in his career. His strong ethic for fairness led him to correct disparate pay scales for international employees of different nationalities, earning their respect. He was incorruptible and steadfast in his values. When his superiors encouraged him to go with the flow of business-as-usual through "dash" (graft), he refused to do business in that manner and built a reputation for integrity that followed him. His caring and attention to everyone he met, led him to know the names of every employee under his watch, from the cleaning crew up to administration. While in Indonesia, he learned the language Bahasa Indonesia because even though the employees could understand English, when he was speaking at company events, not all their spouses and families did, and he was in their country. He was a true gentleman and he remained humble throughout his life, filled with kindness and compassion for all around him. His grace shone through until his last breath.
Memorial services will be held in Pacific Grove, California, in summer or early fall – details to follow. In lieu of flowers, if you'd like to honor Bob's life, please consider a charitable donation to the Big Sur International Marathon or the associated "Just Run Youth Fitness Program."
The world is a better place because Bob lived and we miss him dearly.