Upload a photo
Use the Trash icon to delete
Use the Pencil icon to edit or crop your image
Allowed extensions: JPG, JPEG, PNG, GIF
Candles Lit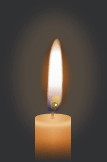 Patricia Oswald Jones In Celebration Of Your Life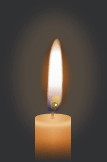 Patricia Oswald Jones In Memory Of Your Birthday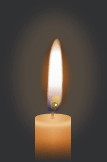 Patricia Oswald Jones In Celebration Of Your Life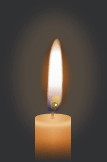 Patricia Oswald Jones In Memory Of Your Birthday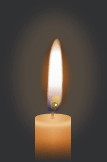 Patricia Oswald Jones In Celebration Of Your Life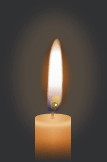 Patricia Oswald Jones In Memory Of Your Birthday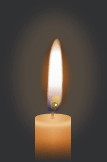 Patricia Oswald Jones
IMPORTANT: This Memorial is in draft mode. To complete, change the memorial status from "draft" to "publish".
Patricia Oswald Jones
Place of birth: Fullerton, CA
Religious affiliation: Christian
Patricia Oswald Jones, 62, died surrounded by her loving family on September 1, 2020, from multiple myeloma. An online memorial service celebrating her life will be on Sat., Sept. 5, 2020, at 1pm CDT. https://us02web.zoom.us/j/82130565742
Her deep, abiding faith in God strengthened her throughout the many challenges in her life's journey. Patricia was born June 11, 1958 in Fullerton, CA, to Leonard John Oswald, Jr. and Ruth Vandrovec Oswald. With her mother and brothers, she moved to Waco, Texas, as an infant. She attended St. Mary's Catholic School and Reicher Catholic High School, graduating with high honors in 1976. Throughout high school, Patty was a track star, winning the TCIL state championship in the 220-yard dash all four years. In 1980, she graduated from Texas A&M University with an Industrial Distribution degree.
Patricia raised four faith-filled daughters to love the Lord. They remember her as a hard-working Christian mother who devoted her life to them, homeschooled them, truly loved them, and wanted the best for them.
Patricia worked tirelessly and patiently with many children as a private tutor and teacher. She taught special education classes in Albuquerque, New Mexico, public schools from 2003 until her cancer diagnosis in 2019. She enthusiastically taught children Sunday school and Bible verses with the Awana ministry in Hoffmantown Church in Albuquerque. She also was a licensed real estate agent in Nebraska, where she assisted her daughter Rachel.
Patricia loved adventure and enjoyed travels to many national parks and three continents. She explored the Great Wall of China, Hong Kong, and Beijing. In Peru, she climbed to the ancient Inca sanctuary of Machu Picchu. In Spain, she traveled to Seville, Barcelona, and Madrid. Her ashes will be scattered by her daughters on a cruise to Alaska, a place she always wanted to travel with them.
Her advice to others would be to have a relationship with God, read God's word, go on walks and pause to enjoy God's creation, and don't borrow money and live within your means.
Patricia is survived by her four daughters and three sons-in-law: Elizabeth Cortes, husband Robert; Rebecca Jones; Rachel Tiller, husband Brandon; and Sarah Johnson, husband Ben. Patricia's grandchildren, Titus, Levi, and Hannah Tiller, were the lights of her life. She was visiting them in Lakeway, Texas, when she died. She is also survived by her brothers, Leonard and Donald Oswald. She was preceded in death by her half-sister, Mary Oswald Hettwer.
Her favorite verses, which she wrote on the glass windows of her hospital room, were:
Proverbs 31:25
"She is clothed with strength and dignity and she laughs without fear of the future."
Proverbs 3:5-9
"Trust in God with all your heart, and do not rely on your own insight. In all your ways acknowledge him, and he will make straight your paths. Do not be wise in your own eyes; fear God and turn away from evil. It will be a healing for your flesh and a refreshment for your body. Honor God with your substance and with the first fruits of all your produce."
Acts 16:30-31 (her email signature verse)
"What must I do to be saved?… BeLIEve in The Lord Jesus Christ."
What LIE is keeping you from TRUE Salvation? John 17:3 tHE TRUTH will set you free.
"This is eternal life, that they may know You, the only true God, and Jesus Christ whom You have sent."
2 Chronicles 20:15
"Thus says God to you: 'Do not fear or be dismayed at this great multitude; for the battle is not yours but God's."