Upload a photo
Use the Trash icon to delete
Use the Pencil icon to edit or crop your image
Allowed extensions: JPG, JPEG, PNG, GIF
Candles Lit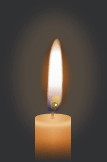 John Lewis Marman IV In Celebration Of Your Life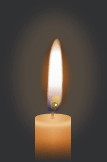 John Lewis Marman IV In Memory Of Your Birthday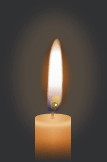 John Lewis Marman IV In Celebration Of Your Life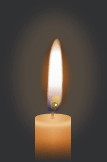 John Lewis Marman IV In Memory Of Your Birthday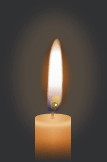 John Lewis Marman IV
IMPORTANT: This Memorial is in draft mode. To complete, change the memorial status from "draft" to "publish".
John Lewis Marman IV
Place of birth: Sidney, Montana
John Lewis Marman IVPalm Desert – September 14, 1940 – October 5, 2021John Lewis Marman IV, proud husband, father, granddad, former College of the Desert Athletic Director and Board Trustee, coach, educator, mentor, community leader and fundraiser, has passed away at the age of 81.
John Marman was born and raised in Sidney Montana, where his family started the F.T. Reynolds Co. grocery store chain. Known in his hometown as "Butch", he played the clarinet in the band, and was an accomplished high school athlete. John attended the University of Nebraska where, as a 6-foot' 1″ 190-pound sophomore he played half-back in what is arguably called the greatest game in Husker history-, the 25-21 upset of Oklahoma in 1959 that ended the longest unbeaten streak in NCAA history- 74 consecutive games.In Nebraska, John met his beautiful wife Madonna and went on to earn a master's degree at the University of Arizona.
John and Madonna then settled in San Bernardino where he taught and coached at Pacific High School. In 1969, the couple moved to Palm Desert, where John became the track and field coach at College of the Desert. Two years later, Coach also became the football team's defensive back coordinator and in 1976 he was named as the school's second-ever COD Athletic Director.As Athletic Director, Coach Marman launched the COD women's sports program, managed the summer recreation, pool and swim lesson program, and coached at least 10 different men's and women's teams before eventually taking the head football coach position, from 1982, taking the 0-10 Roadrunners to their first 1st Southern California Bowl conference title in 1986 against Golden West College, ending the season ranked 12th in the nation.Coach retired as Athletic Director in 2002, going out with a bang! That final year he surprised no one by both sinking an impossible putt in one attempt, and swishing a half-court basketball shot on his first try during a halftime fundraiser, raising $20,000 for the College of the Desert Foundation.
After retirement, Coach could not walk away. He decided he wanted to play tennis for COD, so he enrolled in a full academic load, and joined the team, winning 80% of his doubles matches, and achieving a state ranking. Tennis Coach Guy Fritz remembers that during the conference tournament, Coach, then in his 60s, beat two college kids in back-to-back sets in 100-degree heat.In 2006, Coach Marman was elected to the College of the Desert Board of Trustees, continuing his dedication to community service and education.
Coach led numerous community organizations and committees over the years, including: President, College of the Desert Faculty Senate; Board Chair and President COD Alumni Association; President, Palms to Pines Rotary Club; Recipient International Citation President Rotary Foundation; Board of Directors and President's Lifetime Circle member College of the Desert Foundation; Board of Directors Desert Special Olympics; Chair, College of the Desert Board of Trustees; Chair, Palm Desert Sister City Foundation; Chair, Riverside County Fair Board; Member, National Date Festival Board; Chair, Palm Desert United Way Fund Drive; Founder, Palm Desert Dance Festival; Founder, College of the Desert Shoot-Out Fundraiser; Vice Chair, Sister Cities Foundation; Co-Chair, Art/Cultural Education Committee; Board of Directors, Palm Desert Historical Society; Co-Chair with wife Madonna, Mini-Muster Fire Safety Education Program; Grand Marshall, Palm Desert Golf Cart Parade; Co-Chair, College of the Desert East Valley Alumni Committee; Board of Directors, Palm Desert Jaycees.
Coach was also instrumental in bringing national attention to College of the Desert by inviting events such as the "NFL's Fastest Man Competition", "Star Games" and the Los Angeles Lakers and Clippers training camps to the campus for 12 years during the 1980s'90s. He even slipped keys to the gym to Shaquille O'Neal so he could practice alone in the middle of the night while he was in town.Coach was particularly proud to Chair the Palm Desert Parks and Recreation Commission during construction of the Civic Center Park, Recreation Center and Sports Complex. During this time, he championed a pedestrian bridge across the east side drainage culvert so students from nearby schools and neighborhoods were not forced to walk for miles on busy streets to reach the park. The City of Palm Desert recently named the bridge in his honor.Https://www.youtube.com/watch?v=xdsuE5sT4sA
Coach Marman believed in the value of a College of the Desert education. All three of his children attended the College before going on to earn degrees at four-year universities in California. Coach's wife Madonna, who put nursing school on the back burner when they married so she could work to put him through graduate school, completed her R.N. degree at College of the Desert. The office of the College's Dean of Nursing is named in her honor, paid for with Coach's Board of Trustees salary.
John and Madonna loved traveling, playing tennis and hiking. They took hours of dance classes together, tore up the dance floor at Pappy and Harriet's, and tangoed their way through Brazil and Argentina. John was famous for his chili, his love for Willie Nelson and Tom Brady, and his grand dog Stewy!
John is preceded in death by Madonna Marman, his wife of 57 years. He is survived by their three children; daughters Sue (Suzi) Hanks (John); Danielle Scardino (John); son John Marman; and his pride and joy, 9-year-old grandson John Knox Marman, who by all indications has inherited his granddad's athletic prowess, and will be a basketball and football super stud!Coach is also survived by his sister Anne Armstrong, as well as numerous cousins, nieces and nephews. He was also preceded in death by his parents, John and Vesta Marman, brothers Theodore and Kent, and sister Victoria.
While Coach was known for his INTENSITY on and off the field, he is also remembered for his mischievous sense of humor and lasting impact as a mentor, leader and father figure to his players, and his rule of no earrings or Mohawks on the field. He is remembered by many for his motivational mantra…" You Got to Want It!", and the dreaded punishment to run laps with the phrase, "Get on your horse!"
The Marman kids would like to thank Coach's many friends who supported him through his recent health challenges. We are especially thankful to his caregivers, Pat, Richard and Joey Hounsell at Britannia Lodge in Palm Desert. We are forever grateful for your love, compassionate care and incredible patience for the old G.O.A.T.A celebration of life was held  October 21, 2021, at the Classic Club in Palm Desert.
The family has requested that remembrances be made in the form of a tribute gift to support the McCallum Theatre Education Department.Https://www.mccallumtheatre.com/index.php/giving/tribute-gift-donationOr, to the College of the Desert FoundationHttps://codfoundation.org/donate/fund-for-student-success/