Upload a photo
Use the Trash icon to delete
Use the Pencil icon to edit or crop your image
Allowed extensions: JPG, JPEG, PNG, GIF
Candles Lit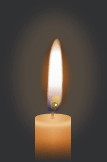 Brandon Booe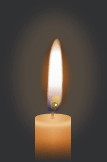 Brandon Booe
IMPORTANT: This Memorial is in draft mode. To complete, change the memorial status from "draft" to "publish".
Brandon Booe 2/13/2013
Place of birth: Chicago Ill
This is my Handsome son Brandon.. He received his angel wings on Feb 13 2013.. He was a wonderful young man. Big heart.. Loved ppl.. Loved to joke.. Great sense of humor.. He gave great big bear hugs.. He had a laugh that you couldn't help but laugh with him.. Loved all sports and was very smart with them.. He was very smart in History too.. He loved his family, He was very loyal to the ones he loved.. Lots of friends.. very easy going guy.. Got alone with everyone.. Always seen the best in people.. He is Loved and Missed so much by so many.. Gone but will never beforgotten.. Love you my beautiful son.. Heaven just got a little brighter.. I know you are God's Warrior Angel.. Watch over us, I cant wait to see you again.. I miss those hugs and that beautiful smile and baby blue eyes.. Heart of gold.. I miss our warm and special conversation… Miss watching tv with you. Miss calling you.. Miss your calls.. I miss your voice.. I miss everything about you. You left us way too soon.. Only 28. My heart is broken.. I thank God for you, you see I was so blessed to have the best son ever.. You are my oldest and I am so proud of the man you became.. I wish there were more years together. I will be waiting for the Lord to call me home so we can be together again.. You will forever be in my heart.. I will never say goodbye, I will say until we meet again.. <3 <3 xoxoxox momma
You brother and sisters Miss you and Love you so much.. You were the best big brother.. You always protected them.. They miss laughing and joking around with you.. We talk about our memoies of all the times you kids growing up and played together.. How you would try to pay Ashley to do yoyour chores.. Jonathan misses being able to go for a drink and play darts with you.. Katelyn misses listening to the newest songs with you.. Katelyn being your baby sister, you and her were the closest, you were her big brother and best friend.. She really misses you as we all do..
God only takes the best too soon.. <3
All of your cousins and friends miss you so much.. You were so loyal to them.. when you Loved someone you showed it.. You were a big teddy bear.
I wish God didnt have to call you home so soon.. We all still needed you here.. I miss you with your balu dance. LOL.. I will miss you at Thanksgiving and Christmas.. Life will never be the same without you.. Brandon you are so loved.. Thank you for picking me to be your Mom.. <3