Upload a photo
Use the Trash icon to delete
Use the Pencil icon to edit or crop your image
Allowed extensions: JPG, JPEG, PNG, GIF
Candles Lit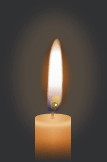 Bertha Buehl In Memory Of Your Birthday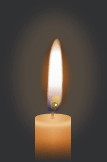 Bertha Buehl In Celebration Of Your Life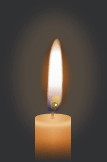 Bertha Buehl In Memory Of Your Birthday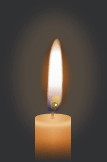 Bertha Buehl In Celebration Of Your Life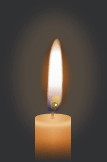 Bertha Buehl In Memory Of Your Birthday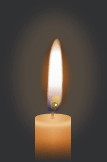 Bertha Buehl In Celebration Of Your Life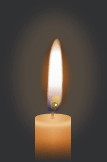 Bertha Buehl In Memory Of Your Birthday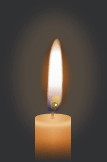 Bertha Buehl In Celebration Of Your Life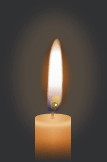 Bertha Buehl In Memory Of Your Birthday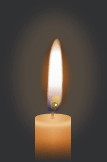 Bertha Buehl In Celebration Of Your Life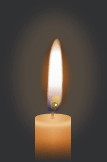 Bertha Buehl In Memory Of Your Birthday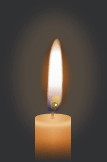 Bertha Buehl In Celebration Of Your Life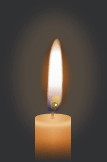 Bertha Buehl In Memory Of Your Birthday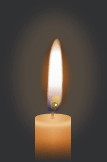 Bertha Buehl In Celebration Of Your Life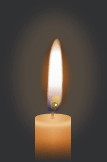 Bertha Buehl In Memory Of Your Birthday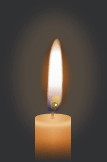 Bertha Buehl In Memory Of Your Birthday
IMPORTANT: This Memorial is in draft mode. To complete, change the memorial status from "draft" to "publish".
Bertha Buehl
Place of birth: None
Religious affiliation: Catholic
BERTHA WAS LIKE A GRANDMA TO ME , SHE WAS MY NEIGHBOR IVE KNOWN HER FOR 14 YEARS SHE DIED FEBRUARY 9 OF THIS YEAR. I THOUGHT SHE WAS GOING TO LIVE AT LEAST ANOTHER GOOD 10 YEARS, I REALLY DID.. SHE WORKED ON HER LAWN , HER FLOWERS , SHE PLAYED CARDS , ENJOYED GREAT FOOD AND SHE KNEW GREAT FOOD!!! HER MIND WAS ALL THERE , IT WAS ALWAYS ALL THERE. SHE WAS GERMAN SO AM I WE ARE HARD TO DEAL WITH SOMETIMES BUT HER HEART WAS MADE OF GOLD. PURE GOLD SHE LOVED ME IT TOOK AWHILE TO GET IT OUT OF HER, WE HAS OUR SECRET CODE ID SAY I LIKE YOU BERTH SHE ALWAYS SAY NO I LIKE YOU MORE!!! I COULD PROBABLY WRITE A BOOK IM NOT TOO GOOD AT MAKING MY WRITING SHORT, HER SPECIAL NEPHEW TIM WILL AGREE WITH THAT FOR SURE . HE DID EVERYTHING FOR HER HER WHOLE LIFE NOT MISSING A DAY, A PHONE CALL, I WAS THERE TO SEE IT BECAUSE SHE REALLY DIDNT HAVE ANY FAMILY LEFT BESIDES HER TWO NEPHEWS AND WALLY LIVED IN CALIFORNIA AND DID THE EST HE COULD HE CAME HERE BACK IN NEW YORK FOR THE LAST 18 MONTHS SO BERTHA WAS HAPPY ABOUT THAT WALLY ALWAYS MADE BERTHA LAUGH SHE ALWAYS WORRYIED ABOUT HIM TOO THOUGH JUST LIKE SHE DID ME WE HAD SOME THINGS IN COMMON I NEVER LIKED TO MAKE MY BERTHA WORRY BUT SHE SEEMED ALRIGHT ALWAYS GIVING ADVISE TALKING TO ME EVEN LIKE A MOM SHE WAS THAT SMART!!! OH SO SMART SHE WAS ONE OF THE SMARTEST LADY IVE EVER MET AND SHE WAS TOUGH AND SHE WAS NOT STUPID WHEN I WAS WITH HER IT WAS JUST LIKE BEING WITH ONE OF MY FRIENDS, NO KIDDING!!! YOU JUST ASK HER NEPHEWS THEY KNOW THE BEST BUT IT WAS SHE CORRECTED ME THE WAY I TALKED EVERYTIME JUST LIKE I WAS JUST GOING TO SAY MY MOM AND ME SHED SAY NO WHAT WHAT MY MOM AND I OR SOMETHING LIKE THAT SEE I DONT EVEN KNOW HOW TO TALK WITHOUT HER WELL BERTHA ME AND MY MOM WERE SUPPOSED TO GO VISIT BERTHAS MOMS GRAVE AND GO TO HER FAVORITE GERMAN RESTAURANT EVERYTIME WE WERE GOING TO GO SHE DIDNT FEEL GOOD. MY MOM IS DEVASTAED TO ITS 2 WEEKS LATER WE STILL CANT HANDLE IT I KEEP LOOKING OVER AT HER HOUSE ABOUT 20 TIMES A DAY AND JUST BREAKING DOWN IM 47 YEARS OLD AND I FEEL LIKE I STILL HAVENT GROWN UP YET IM THE ONLY CHILD MY MOM IS MY LIFE AND MY FIANCEE FOR 15 YEARS MY DAD COMMITTED SUICIDE BERTHA WAS AN EVERYDAY PART OF MY LIFE !!!WE TALK ON THE PHONE LIKE 5 TIMES A DAY PLUS MORE I FEEL LONELY AND GUILTY LIKE I WISH I COULD OF SAVED HER AND NOW SHES GONE WE CALLED EACH OTHER AND SAID GOODNIGHT AND SHE WOULD SAY GOODNIGHT IRENE GOODNIGHT ILL SEE YOU IN MY DREAMS GOODNIGHT DONT LET THE BEDBUGS BITE SINCE SHE DIED I HAVE DREMT OF HER EVERY SINGLE NIGHT ILL END THIS NOW EVEN THOUGH ID LIKE TO GO ON TALKING ABOUT HOW SPECIAL SHE IS FOREVER BUT I WONT THOUGH BERTHA TOLD ME NOT TO BE SAD WHEN THIS HAPPENS TO HER BUT IS COMPLETELEY IMPOSSIBLE I CANT HARDLY BELIEVE THE TOLL IT HAS TAKEN ON MY MOM RAY MY FIANCEE IS EXTREMELY SAD BUT TRYING TO STAY STRONG FOR ME HE LOVED BERTHA WITH ALL HIS HEART TOO WHEN I THINK IN MY MIND THEM TALKING AND LAUGHING TOGETHER JUST BREAKS MY HEART HE LOVED HER SO MUCH SO SO MUCH BUT I THINK ITS DIFFERENT WITH A GIRL MAY YOU REST IN PEACE BERTHA SAY HELLO TO YOUR MOM AND ALWAYS REMEMBER I LOVE YOU DONT FORGET THOSE WORDS I LOVE YOU MY BERTH.