Why AMF…Because We Get It!
1 in 3 college students experience a loved one's death or a loved one's diagnosis of a terminal illness.
AMF, short for Actively Moving Forward, connects and empowers grieving college students. These students support one another with peer-led grief support groups as well as participate in community service events in memory of their loved ones, and by doing so, they raise awareness about the needs of grieving young adults across the country.
Join the AMF Network
Because we believe that…
No one should grieve alone!
Hosted by:
Actively Moving Forward (AMF), a HealGrief program
Grieving young adults are often the forgotten grievers. Regardless of years gone by, are you or someone you know a bereaved young adult between the ages of 18-25?
The AMF Network connects and empowers grieving young adults to actively move forward through one of life's most difficult journey, grief. Through this network, one can gain the support and understanding one faces during these exciting, yet sometimes challenging years.
Recommended Reading
We Get It
A collection of 33 narratives told by students and young adults wanting to share their stories, making a difference in the lives of future grieving students.
Gracefully Gone
A young girls journey as she cares for her hero (her father) as he begins his journey to end-of-life and she begins hers, to womanhood…A story so intimate, yet you share so openly.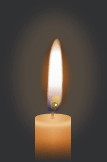 Michael T. Martinez
In Memory
Of Your Birthday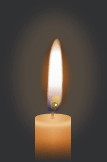 Michael T. Martinez
In Memory
Of Your Birthday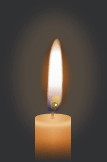 Danny Stalker
In Memory
Of Your Birthday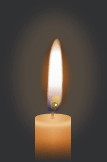 Fa'alogo Sapani To'oitiiti
In Celebration
Of Your Life
HealGrief is a social support network that is there when everyone else goes away, and the real grieving process begins. Everything we do is inspired by our core belief that no one should ever grieve alone. HealGrief provides the tools and resources to guide one's journey with grief into a healthy grief recovery.
HealGrief…
Bringing family, friends and communities from around the globe together to remember and celebrate the lives of those gone before us.
On-line Programming
This extraordinary platform educates and offers valuable resources to support the bereaved and communities through grief's journey and provides a platform to facilitate a healthy grief recovery.
The Multilingual Website
Grief is universal and technology allows for a global connection. HealGrief.org seeks to eliminate the boundary of language by offering itself on a multilingual platform.
The Loss Project
The Loss Project is a merging of psychology and photography, an artistic exploration of the human condition as it relates to loss. At HealGrief, we want you to know that such feelings are normal, change over time, and are ripe for artistic expression.
Education and Awareness
Through social media venues, HealGrief.org takes the taboo out of death by starting end-of-life conversations. In addition, we provide our followers with inspiration and hope while stressing the need for community and support, empowering one's journey with grief.
ActivelyMovingForward
1 in every 3 college students is grieving a loved one's terminal illness or death! AMF, an acronym for "Actively Moving Forward" is a program which connects and empowers grieving college students. These college students support one another and participate in community service in memory of their loved ones.
Funeral Fund
When death occurs, this cost may be crippling to those already financially burdened and in need. Targeted to assist those in our underserved communities bury their loved one with dignity, HealGrief.org may pay up to $10,000 in funeral expenses after a loved one has died.
Many people, especially those for whom the pet is a constant companion, confide in their animals, talk to them throughout the day, give and receive deep affection, and come to count on their presence as a critical part of the day. So when your beloved pet dies, it's not unusual to feel overwhelmed by the intensity of your sorrow.

HealGrief is a social support network for people who are grieving, bereaved or for those just wanting to support them. With an average of 2 people dying every second, we have the potential to serve the millions of those left behind.
As a non-profit, we are reliant on the generosity of others to maintain our services. Please help us continue our work to ensure that no one should ever need to grieve alone.
Your participation also helps us attract and inspire strategic partnerships and foundations to partner with us to further advance grief awareness and the need for grief compassion throughout the United States.
Choose your Gift Type Today