Actively Moving Forward
presents
Debbie's Kindness Challenge.
Debbie sought to change the world with 10 acts of kindness a day.
In loving memory, her daughter Emily continues the legacy challenging herself to do the same.
What will your acts of kindness be and who's memory will you be honoring?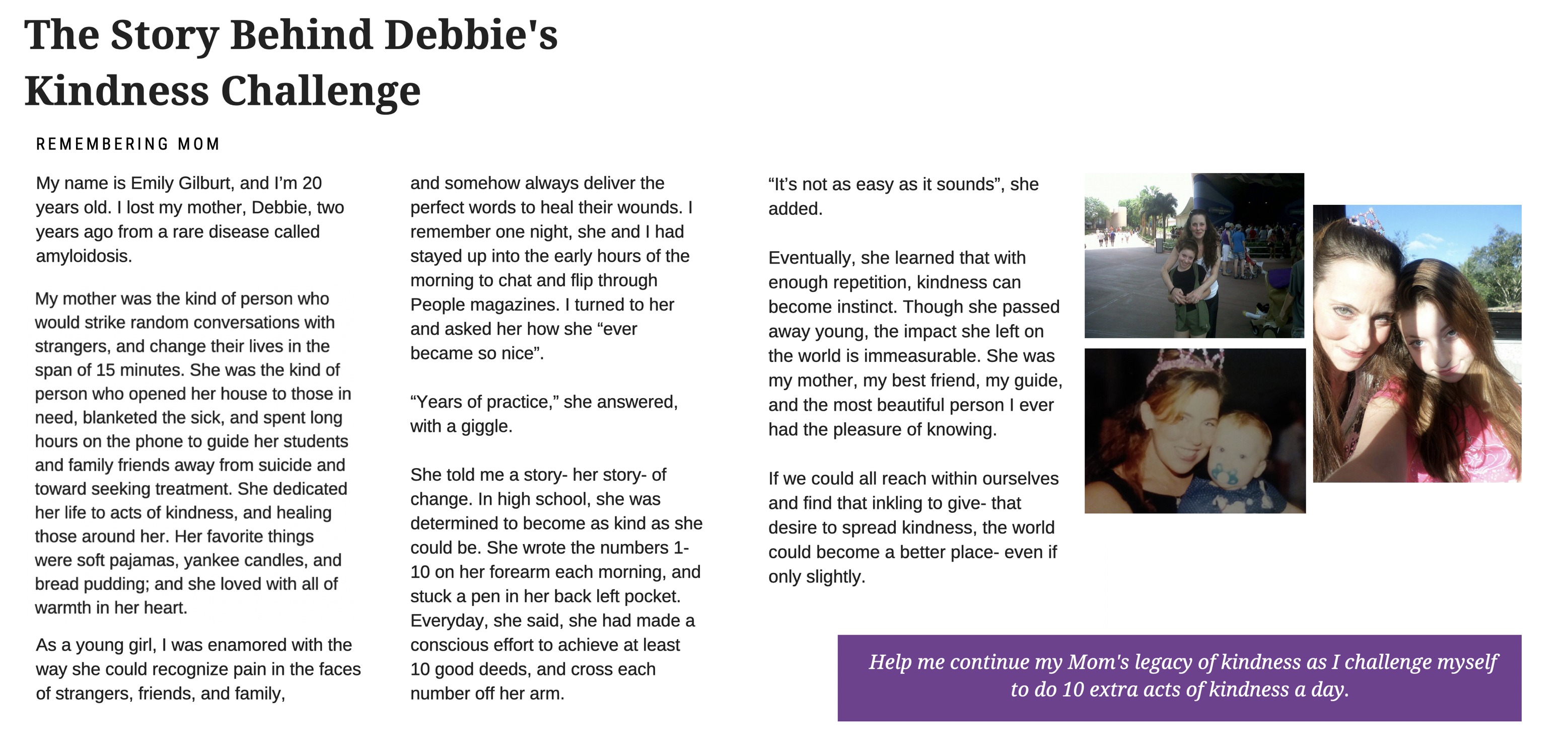 If we could all reach within ourselves and find that inkling to give- that desire to spread kindness, the world could become a better place- even if only slightly.
~Emily Gilburt~