Upload a photo
Click on the green arrow to upload your photo.
Once your image is correctly place within the square frame, select the icon to set the image and click "Confirm Image".
You may start again at anytime by selecting the or you can return to the original memorial photo by clicking cancel.
Allowed extensions: JPG, JPEG, PNG, GIF
Candles Lit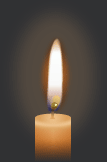 Shea Anderluh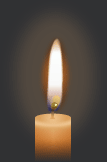 Shea Anderluh
IMPORTANT: This Memorial is in draft mode. To complete, change the memorial status from "draft" to "publish".
Shea Anderluh 7/25/2012
Place of birth: Evanston, IL
Shea loved animals, art, writing, Harry Potter, Lord of the Rings, Chicago sports, The Food Network, anime, video games, and music. She played guitar and clarinet, wrote and cartooned for her high school newspaper, and excelled at Rock Band and Kingdom Hearts. She died after a four-year battle with Hodgkins Lymphoma and is survived by her parents, sisters, and many best friends. Her bravery, sense of humor, and gorgeous smile will never be forgotten.